Nigeria Tech
Things You Should Do When You Buy a New Smartphone
At one point in time we get to buy a new smartphone, these smartphones are not like the phones we use back in the day when we only receive calls and send text messages. Smartphones do much more and therefore what you do to when purchase a 21 century smartphone is quite different from that of the old time phone.
Let say you got a new Blackberry smartphone or an Android or Apple smartphone, there are lists of things you should consider doing immediately. Some of these things will be a life saver at some point in the near future especially in an era where phone theft is a huge business for some people. Below, I have highlighted these things that we sometime take for granted and overlook until something happens to the smartphone. These things that one must do are quite easy and sensible if you look at it.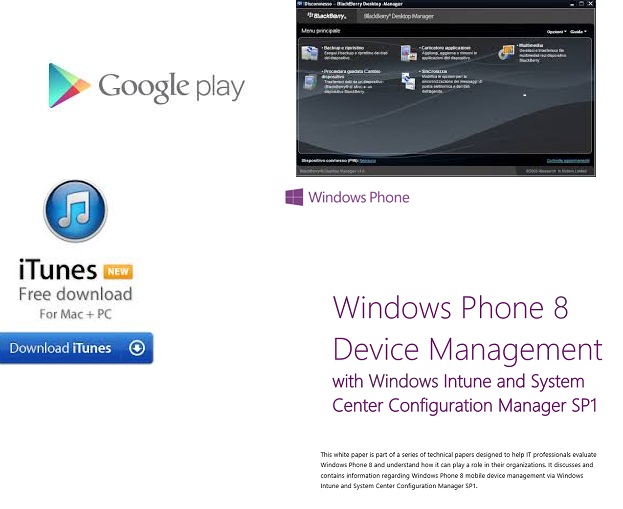 THINGS YOU SHOULD DO WHEN YOU BUY A NEW SMARTPHONE
1. First thing first is to setup your device as new and input the email address you want to associate with the device. Choose the email that you use most frequently use and make sure its well secured.
2. Next is to open an account that will allow you download and install apps on your smartphone.
For Android device users, you will definitely need a Google account setup on the device, without a Google account, you won't be able to download anything from Google Play Store.
For Apple device users, you will need to create Apple account and the same goes for Blackberry and Windows Phone device users.


3. Next step is to connect your device to your computer and sync with a desktop manager. This will help register your device as personal as it can be. For example, Apple devices uses iTunes to manage their devices, Blackberry uses Blackberry Desktop Manager. With this, you would familiarize yourself with the way to backup, transfer between device and computer. Also, if you have contacts from Outlook, it will be easy to import instead of having to re-transfer all contacts from your current phone. Backing up your contacts locally can't be overstressed and its more secured than backing up in the cloud.
4. Once you have done the things listed above, the next thing is to install certain apps. The first on the list is a tracking and security apps. For users of Apple devices, Find My iPhone is a good one, not the best though. For users of Blackberry devices, Blackberry Protect should be installed. If you have an Android device, Androidlost should be installed.
All these tracking apps are free and do their best to help get your device back in case it was stolen or lost.
5. Now, you can start installing other applications as you need them.
6. I know its customary for some people to throw away the pack of their smartphone and lose their purchase receipt after unboxing. However, i would suggest that you do not throw it away as it contains information like your IMEI and a proof of ownership. This will come in handy if you need to totally block a device that has been stolen. With your IMEI number, you can request your network carrier to place a ban on the device so that it becomes unusable in the country. This is very important.
There it is folks, this list may not be enough but it should suffice for now.
If there are other things you want me to add to the list, please feel free to suggest it.
*All these apps can be downloaded from the web mostly from different preloaded App Store app on the smartphone.
-
Must Have Apps For Blackberry Phones
Though the Blackberry device doesn't have as much apps in the App World compared to Apple App Store and the Google App store, yet there are some great applications that are worthy to be mentioned. It's so annoying that if not all then most RIM...
-
How To Track Your Stolen Or Lost Blackberry
UpdatedRight after making a post on locating iPhone devices, many other of my friends started asking for something similar for blackberry. So, I decided to do more research and you will find below the outcome of my research for blackberry users. There...
-
How To Transfer Your Iphone Contact To Other Phones
Changing of smartphones is something that happens regularly especially with the rate at which smartphones are released these days. Most smartphones store their contacts on the phone memory, therefore it can become burdensome if one tries to transfer contacts...
-
How To Register An Apple Account Without Card Details
Hello folks, one of the things that can be very annoying is when you try to download apps from iTunes or App Store and it asks you for your apple account details and you don't have one. So, you try to register a new account from your device...
-
How To Open A Gtbank Account On Your Phone With Etisalat
You must have been informed that you can do a lot of things with GTBank Account without even going to bank or standing on a queue. Things like Recharging Airtime and Transferring of funds to GTBank or all other banks in Nigeria. Yes, these things can...
Nigeria Tech