Nigeria Tech
How To Open a GTBank Account on Your Phone With Etisalat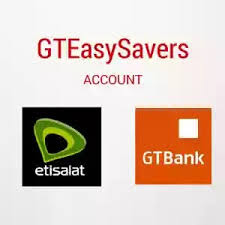 You must have been informed that you can do a lot of things with GTBank Account without even going to bank or standing on a queue. Things like
Recharging Airtime and Transferring of funds to GTBank or all other banks in Nigeria
. Yes, these things can be done on your phone. But you may not be interested, may be because you are not yet banking with Guaranty Trust Bank.
Do you know you can open a GTBank Account with your phone on Etisalat network?
Let me show you how it works and you will see it's as easy as ABC.
Opening a GTBank account just got a lot easier.
First, Simply dial *737*0# on any phone on the Etisalat network to open an account. (This account can be opened by any Etisalat subscriber who does not currently own a GTBank account).
A notification message will inform you to "proceed to open account with SIM details", reply YES. Then you will receive a response that "Your request is being processed and your account number will be communicated to you shortly"
After that you will receive a message in your inbox that says "Dear customer your GTBank Account number is **********."(That 10 digits is your GTBank account number)
Next: Visit any GTBank branch or GTExpress outlets to fund your account and collect your master card ATM.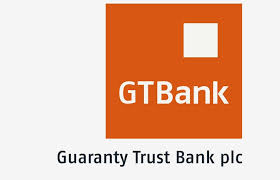 You can also use your "phone number" as your account number, but you will need to get to GTBank branches, GTExpress outlets or Etisalat Experience Centers.
You may also be interested in:
How to recharge airtime from your GTBank account
How to recharge other pupil's line from your account
How to transfer money from your GTBank Account to all other banks in Nigeria
-
How To Unlock Samsung Galaxy Phone With Forgotten Password Or Pattern
Have you ever been locked out of your Samsung Galaxy Phone because you forgot the password or the unlock pattern? Usually this happens if you just bought a new smartphone and you put a password or unlock pattern that is hard to remember forgetting that...
-
Things You Should Do When You Buy A New Smartphone
At one point in time we get to buy a new smartphone, these smartphones are not like the phones we use back in the day when we only receive calls and send text messages. Smartphones do much more and therefore what you do to when purchase a 21 century smartphone...
-
How To Increase Your Google Account Security
We are in that age and era where cyber crime and account hijacking are on the increase. So many a people have fallen prey to these attacks due to little knowledge on how to securely increase the security of their online accounts.A lot of people...
-
Configure Your Google Account To Delete Automatically After You Die
We are in a age where information is the other of the day. Exchange of emails is even more rapid than ever. Information stored on all these emails are huge. Credit card transactions, meeting, social media alerts, etc all have a way of connecting...
-
How To Register An Apple Account Without Card Details
Hello folks, one of the things that can be very annoying is when you try to download apps from iTunes or App Store and it asks you for your apple account details and you don't have one. So, you try to register a new account from your device...
Nigeria Tech