Nigeria Tech
Must Have Apps For Blackberry Phones
Though the Blackberry device doesn't have as much apps in the App World compared to Apple App Store and the Google App store, yet there are some great applications that are worthy to be mentioned.
It's so annoying that if not all then most RIM devices do not give you the opportunity to capture screen or take screen shots.
Many smartphones already have that feature embedded in them except of course if one is to call Blackberry phones a semi smartphone; although that is about to change come January 30th.
In other for Blackberry phones users to take something as trivial as screen shots, an app have to be downloaded to make that happen.
One the most popular screen shot app used by a lot of Blackberry users is the Screen Muncher.
I used it once and I didn't like it at all.
I hate the crunching sound it makes and the watermark it places on the image with reduced image quality.
Consequently, I decided to look more into similar apps that are silent, doesn't include watermark and gets the job done excellently. This makes me discover a lot of must have apps for Blackberry users even in the App World.
Have made a list below for you to know them and give them a try.
1. Screen Shot Capture Pro
This little app 78.6kb in size does exactly what it's suppose to do. It captures the screen without any irritating sound or watermark. It just captures your screen and save it a folder called Screenshot. The image quality is high and not reduced at all as you can see from the image below.
2. Contacts To Excel
This application gives away its function just by its name.
It exports all your contacts to excel format and make a back of them for you. this way you can view and transfer your contacts freely even to another Blackberry device or smartphone if so please.This is particularly of use to those that don't have Blackberry Protect to help backup their contacts.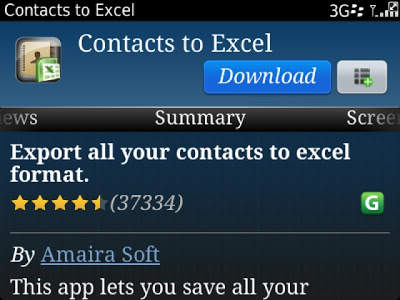 3. Social Lock
This should interest a lot of people. Have you ever wished to lock your BBM without locking your phone altogether in other to reduce access to your bbm messages? Then this app is for you. This little app help you create a lock for all your social applications like Twitter, Facebook and of course Blackberry Messenger.
Once installed, your social apps can be configured with a lock code.
Chat Lock: Lock for BBM does the same thing and also very useful.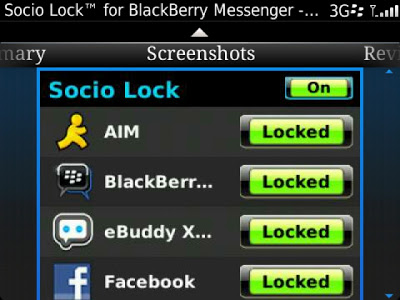 4. Pattern Lock For Blackberry
I know some of you peeps would have at one time envied the Android device users due to the way they unlock their phones with pattern unlocking methods.
Well, owners of touch screen Blackberry devices can benefit from this kind of unlocking method.
All you have to do is download this application and you are good to go.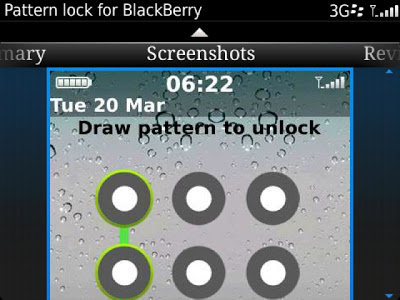 5. Fancy Fonts Free
Wish to spice up the way the fonts of your text look a little bit? then this app is for you. It allows you to install fonts into your device text look beautiful and nice.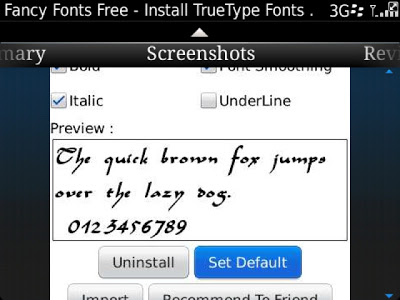 -
Microsoft Releases Very Useful Lockscreen App For Android
The fellas at Microsoft are constantly at work especially with the number of projects in the Android department. The developers at Microsoft recently released an Android lock screen app that almost doubled as a second home screen. This android app...
-
Viber For Blackberry 10 Finally Available
For what looks like forever, Viber would now be available for BlackBerry 10 devices. Initially, the team behind Viber says they won't be bringing their Viber app to BlackBery even though they initially had the idea since October 2013. But,...
-
Blackberry Ceo Says Blackberry Messenger Would Be Available Before Summer End
Mi BlackBerry CEO Thorsten Heins announced that Blackberry messenger for iOS and android would be available before the end of summer this year.  This means that before the end of September there should be BlackBerry Messenger in the Apple app store...
-
Things You Should Do When You Buy A New Smartphone
At one point in time we get to buy a new smartphone, these smartphones are not like the phones we use back in the day when we only receive calls and send text messages. Smartphones do much more and therefore what you do to when purchase a 21 century smartphone...
-
How To Catch A Blackberry Thief
Updated How to Locate your blackberry phone with Blackberry Protect 1. Go to this link and register for your blackberry ID if you don't have one already 2. Download Blackberry protect from the App World on your device and then follow instructions...
Nigeria Tech