Nigeria Tech
How To Track Your Stolen Or Lost Blackberry
Right after making a post on locating iPhone devices, many other of my friends started asking for something similar for blackberry. So, I decided to do more research and you will find below the outcome of my research for blackberry users.
There are not so many apps that enable you to track your blackberry phone. However, there are quite a few that stands out and do a pretty good job in locating your phone if stolen. These apps are:
1. Bak2u
This app is very comprehensive and powerful. To get this app, you will have to open the webpage from your phone www.bak2u.com and fill a form at the bottom of the page. Once you fill the form, you can then download. After downloading, run the app and grant it access. You will be asked to set a password for it.
After all these, go to your home screen and you will find the app there: phonebak
Features of phoneBAK
Remote phone wipe

SMS alert showing the number of the new SIM if your SIM was removed

Locate phone using network radio and even GPS to track down thieves

Record video of the thief

Data backup

Data Restore

Email alert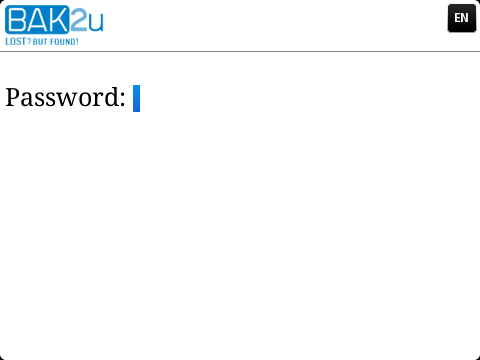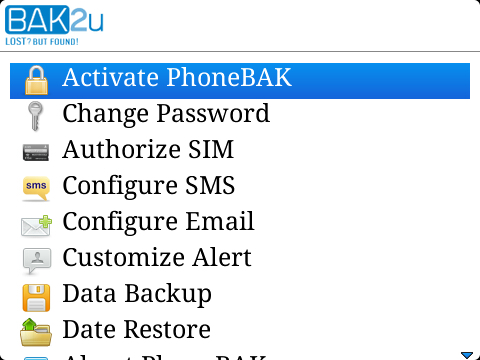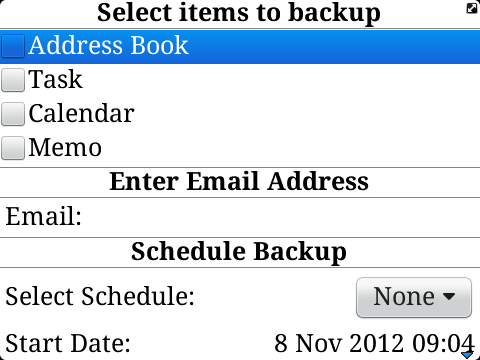 2. Blackberry Protect
This is a native blackberry app developed by RIM. For some older devices, it may not come pre-installed while for some, it is installed.
To know if you have it, go to Home Screen, Applications folder, Blackberry Protect.
If you don't have it already, go to App World and search for Blackberry Protect; its free or go to www.blackberry.com!
You will need to create a Blackberry ID before you can use this app
Features of Blackberry Protect
Automatic back up of data (contacts, calendar etc)

Location of the device

Restore of contacts and other information if you switch or change your blackberry phone

You can find out what apps are installed on the device

Displays contact details on screen if someone finds it

Remote wipe or disabling of phone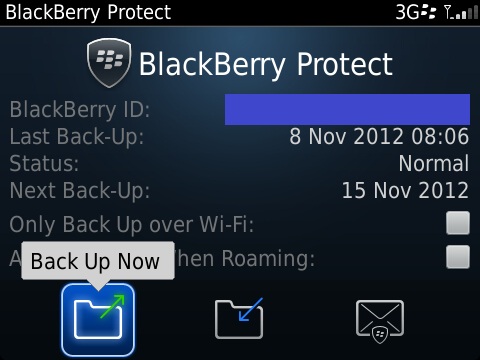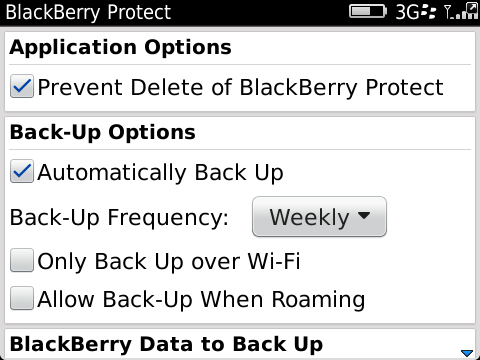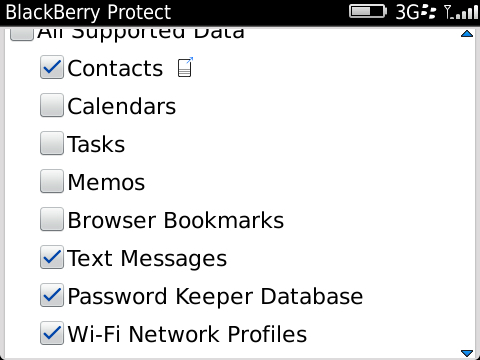 How to Locate your blackberry phone with Blackberry Protect
1. Go to this link and register for your blackberry ID if you don't have one already
2. Download Blackberry protect from the App World on your device and then follow instructions to activate it.
3.If you are asked for a Blackberry ID, use the one you just registered in step one
4. To locate your device, visit here on a PC or on a Phone and log in using your Blackberry ID.
5. Once you log in, your phone details will be displayed as shown below
6. Click on View Location and wait for it to get your location
7. Once it has gotten your location, "Located" will be displayed to you
According to the image below, location is 16m accurate.
If you desire to lock or wipe the device, you can equally click on "Lock Device" or "Wipe Device"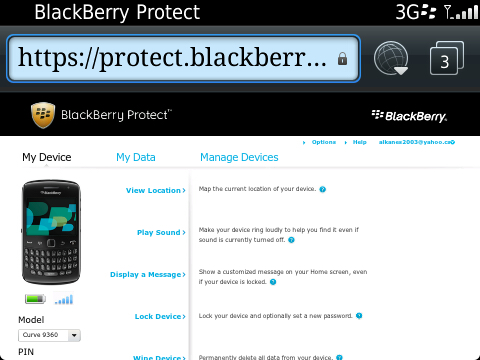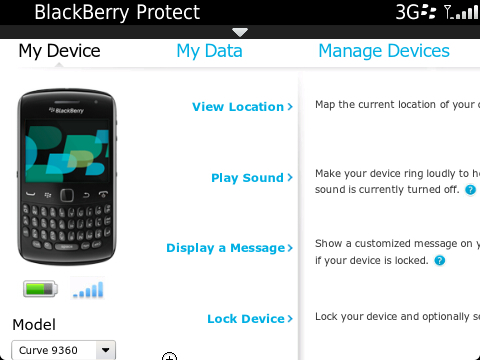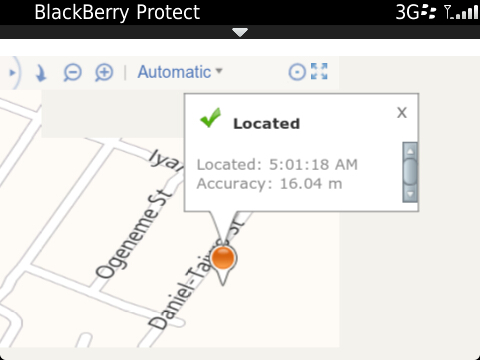 Blackberry protect is quite good but it is not supported on all RIM devices and also do not work if you are on BES. Only works on BIS.
These two security apps are great and i have tried them out. Am currently using both.
More of these reliable apps will be added as i test them out, so check back from time to time for more info.
-
Blackberry Q5 Versus Blackberry Q10
Finally, Blackberry Q5 have finally been unveiled and released for purchase in selected countries like the United Arab Emirates, United Kingdom and its making its way to Africa and some other parts of the world.According to Blackberry, Blackberry Q5 is...
-
Things You Should Do When You Buy A New Smartphone
At one point in time we get to buy a new smartphone, these smartphones are not like the phones we use back in the day when we only receive calls and send text messages. Smartphones do much more and therefore what you do to when purchase a 21 century smartphone...
-
Must Have Apps For Blackberry Phones
Though the Blackberry device doesn't have as much apps in the App World compared to Apple App Store and the Google App store, yet there are some great applications that are worthy to be mentioned. It's so annoying that if not all then most RIM...
-
Apps To Track Your Android Devices When Stolen
Recently, i started writing posts on How to track your smartphones if stolen or lost. I have written on Apple devices and Blackberry devices. So it is time to see what apps are out there for you to enable you track your Android device. There are a huge...
-
Tracking Your Apple Device
Purchasing an iPhone is not cheap and not always easy. Some people have to queue up for minutes and hours just to buy their phones while some just pay Fedex to ship it to them. Whichever way you got your device, am sure you worked hard for it and it will...
Nigeria Tech