Nigeria Tech
Super fast Access To BBM Chats On Your Android Phone
BBM is definitely waxing strong on the Android and iOS devices.
One cool feature of the Android OS is the widget feature in which you can place widgets on your home screen for fast Access to certain app features.
Well, with BBM, entering directly into a conversation hasn't been any easier. All you need do is go to the app widget section of your drawer to see the BBM widget.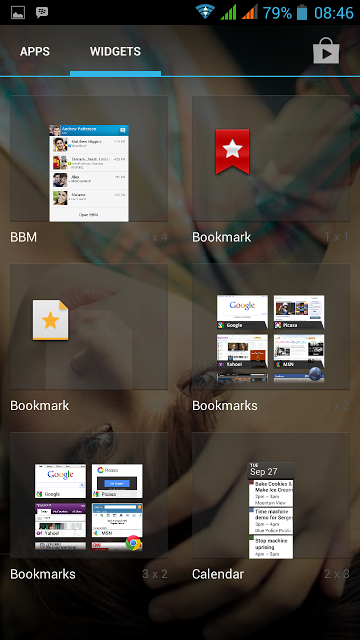 Click and hold the widget and place it on your home screen where there's space.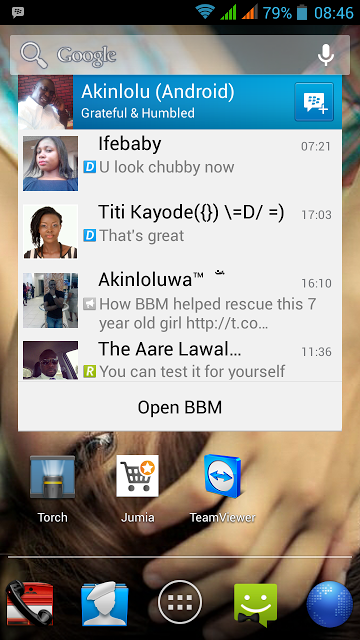 Once this is done, you can jump into any conversation directly and can also see whose pings you received without even opening the app.
I hope this tip was useful.
Like our Facebook page and follow us on Twitter for more smartphone tips and gist.
-
Microsoft Releases Very Useful Lockscreen App For Android
The fellas at Microsoft are constantly at work especially with the number of projects in the Android department. The developers at Microsoft recently released an Android lock screen app that almost doubled as a second home screen. This android app...
-
How To Unlock Samsung Galaxy Phone With Forgotten Password Or Pattern
Have you ever been locked out of your Samsung Galaxy Phone because you forgot the password or the unlock pattern? Usually this happens if you just bought a new smartphone and you put a password or unlock pattern that is hard to remember forgetting that...
-
Intelligent Lockscreen App For Android Unveiled
A new kind of lockscreen app for Android was just unveiled recently. This app by the name Cover is a lockscreen app but one that is able to learn which app you use most frequently and it will place those apps on your lock screen so that you don't...
-
Blackberry Tips And Shorcut
For me, shortcut combination on PC is something I use a lot. Most smartphones don't have this feature to allow you get things done fast or type fast using abbreviated text. The blackberry is an exception to this because it contains huge amount of...
-
Samsung Galaxy Note 4 -10 Important Things To Know
10 things to know about the Samsung Galaxy Note 4 The Galaxy Note 4 is one of Samsung's boldest and most beautiful device yet, and it's put a ton of work behind making this device a great piece of technology. There's a brand...
Nigeria Tech