Nigeria Tech
Microsoft Releases Very Useful Lockscreen App for Android
The fellas at Microsoft are constantly at work especially with the number of projects in the Android department.
The developers at Microsoft recently released an Android lock screen app that almost doubled as a second home screen. This android app is known as Pictureesque Lock Screen.
Picturesque Lock Screen feels almost like a second home screen. It features multiple screens that you scroll through and adds a Bing search bar, a customizable news feed, weather reports, device notifications, shortcuts to frequently used apps and settings toggles. It also pulls in the daily Bing homepage image to use as a background and lets you swipe through images from the past week to use.
Although the app may be carrying so much information on the lock screen for those that have loaded widget on their lock screen, it may still be useful in one way or the other. It will be suited mostly for those that want to quickly have access to their apps and information but are not too concerned with security
.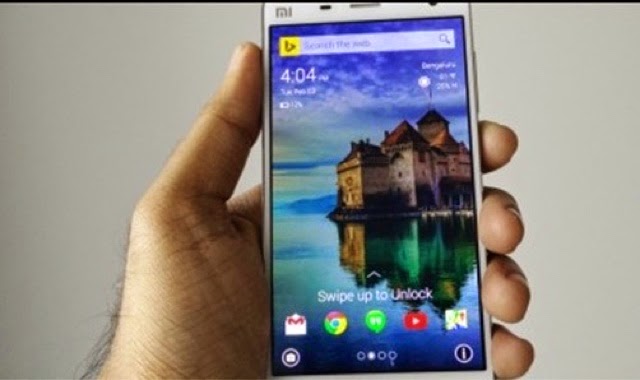 The apps which is a more advanced version of the Cover lock screen app is available for download at the Google Play Store.
Like our Facebook page and follow us on Twitter for more smartphone news
-
Download Jellylock To Give Your Iphone A New Lockscreen Experience
One of the huge benefits a jailbroken iPhone enjoy is the ability to tweak, modify and enhance the interface of the iPhone. There are so many Lockscreen app but JellyLock7 comes out as a very good one. If you had always wanted a Lockscreen...
-
Tips To Fix Ios 7 Battery Drain
Until scientists deal with the issue of battery to power our gadgets, we are still at the mercy of those things. Quite a few users of an Apple device running the new iOS 7 have complained of rapid drainage on their iDevices. This may not be due...
-
Cover Intelligent Lockscreen For Android (download Links)
Few weeks back, we talked about an Android intelligent lockscreen app called Cover. The app is a smart lock screen that would display apps on your locked screen based on where you are at the moment. For example, if you are driving, your locked screen...
-
How To Get Samsung Galaxy S4 Lock Screen On Any Android Phone
So many Android devices are being made but only few stand out in terms of UI and aesthetics. One of such standout devices is the Samsung Galaxy S4, with its inspiring "Life companion" lock screen. If you are a fan of the Galaxy S4 lock screen, then you...
-
Must Have Apps For Blackberry Phones
Though the Blackberry device doesn't have as much apps in the App World compared to Apple App Store and the Google App store, yet there are some great applications that are worthy to be mentioned. It's so annoying that if not all then most RIM...
Nigeria Tech