Nigeria Tech
Blackberry Tips and Shorcut
For me, shortcut combination on PC is something I use a lot. Most smartphones don't have this feature to allow you get things done fast or type fast using abbreviated text. The blackberry is an exception to this because it contains huge amount of shortcut codes and combinations.
You can access safe mode etc.
Below is a small list of the shortcut combination for the Blackberry device.
SPECIAL CODES: To be done at the home screen
1. Hard reset without removing battery = press & hold 'alt+right aA' then press 'del
2. Displays phone properties and vital OS information = press & hold 'alt+left aA' then press 'del'
3. Displays log files = press & hold 'alt' then press lglg
SPECIAL CODES: To be done in a text editor
1. Displays device pin = mypin
2. Displays device time = lt
3. Displays device model & OS version = myver
4. Displays day, date & year = ld
5. Go to "Options", click on "Device", click on "Device and Status Information", type "test"
Test of virtually all hardware components and software can be carried out here.
AUTOTEXT
Go to Options>Typing & Language>Word substitution
Here you can create your own abbreviations and shortcuts
This feature can also be accessed from any text editor. Just click menu and then Edit AutoText
EMAIL ADDRESS
when trying to add an email address using '@' sign can be achieved by clicking the space bar. Also a full stop can be achieved by using the same key.
SELECT TEXT
instead of going through the hassle of using he menu key to select text, hold 'alt' and then press the track pad will begin the selection process. By scrolling in any direction, your text will be selected
WEBPAGE
While browsing, the following alphabets can be used to perform various functions.
I = zoom in
O = zoom out
G = move to a specific web page
H = go to home page
J = enable Java Script
A= add a bookmark
Y = view recently visited web pages
R = refresh web page
Z = resize web page to fit screen
F = find a word or sentence in a web page
SPEED DIALING
at the home screen, press & hold any letter to assign a contact to that letter. Select the contact you want to call with that letter
You can assign a letter to launch an application or use convenient key to launch apps.
All these tips have been tested and work for Blackberry devices that have physical keyboards.
So shortcut combinations may not work on touch screen keyboards.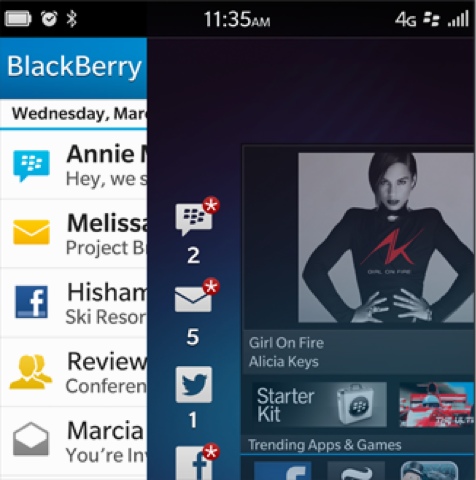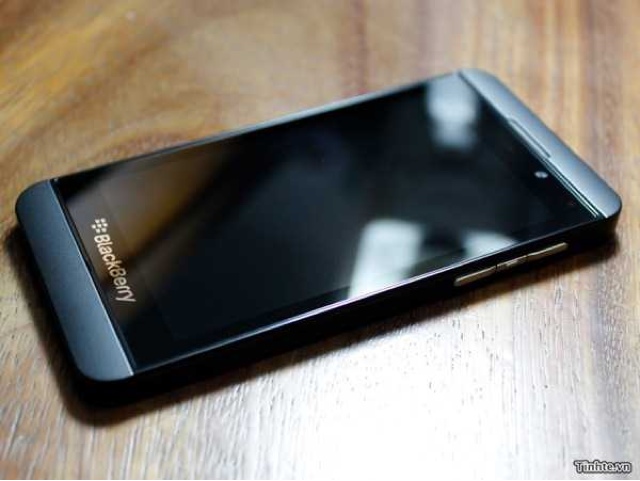 -
How To Unlock Samsung Galaxy Phone With Forgotten Password Or Pattern
Have you ever been locked out of your Samsung Galaxy Phone because you forgot the password or the unlock pattern? Usually this happens if you just bought a new smartphone and you put a password or unlock pattern that is hard to remember forgetting that...
-
Hidden Android Secret Codes That Works Wonders
Just recently, i decided to play with Droidvpn with a Glo SIM. To my surprise, after a while my 3G/H+ network rapidly fluctuates and therefore can't surf the Internet satisfactorily since network disappears. I got to solve it by pressing a code I...
-
How To Use Samsung S4 As A Tv Remote Controller
Samsung Galaxy S4 is a beastly device, carrying so much functionality that you would rather not need all. In fact the specifications are enough to contend with upcoming smartphones till 2014. One of the features embedded in the S4 is the ability top use...
-
Blackberry 10: Features And Images
Updated: Blackberry 10 is the smartphone that many blackberry fans are earnestly looking forward to see early next year, precisely Jan 30th. With so much secrecy and hype, this device seem to be the one that will bounce back the company to life. Research...
-
How To Use Some Important Features Of Windows 10 And Download
Microsoft Company started in 1981 and since then there have been different OS released by this company. These include Windows 95,98,2003 and most recently Windows 7 and 8. On July 29, 2015 Microsoft announced the release of Windows 10, which is the latest...
Nigeria Tech