Nigeria Tech
New Tecno Phantom Pad II Specifications and Price
Finally, Tecno have released the Tecno Phantom pad II aka Tecno G9. This is now the elder brother to the Phantom Pad P9 that was released in December last year.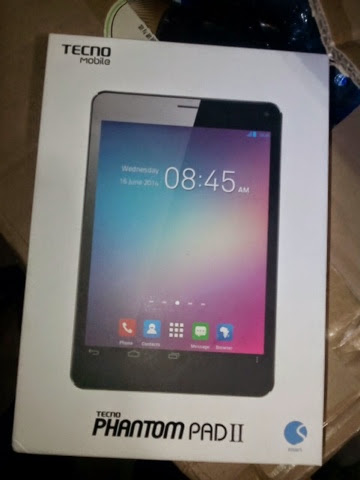 For the purpose of clarity, we shall refer to this new Tecno phantom pad II as Tecno G9 pad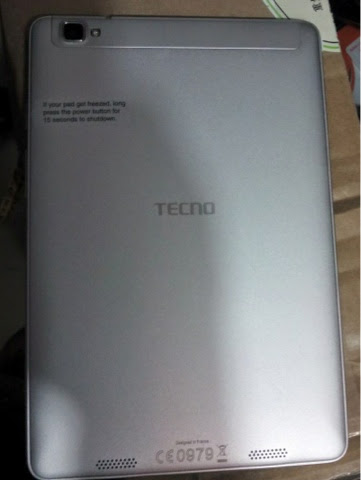 The Tecno G9 pad features a 7.85inch 720p IPS display with resolution 1024 x 768. When compared to the predecessor, the G9 has a better screen resolution and display.
The Tecno G9 has dimensions 200 x 135.2 x 8.5mm.
This new Tecno G9 pad retains the same network bands as its predecessor. That is GSM900/1800 WDCMA2100 with no 4G network capability. Furthermore, it comes with a single SIM.
Nothing new in this department. The Tecno G9 comes with android Jelly Bean 4.2 and no OTA update for this tablet.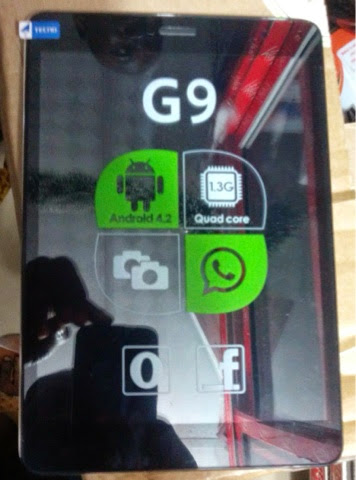 The Tecno G9 comes with 16GB internal memory and a SD card slot that supports memory card of up to 32GB for that extra space one might need.
RAM for the phantom pad II stands at 1GB just like the predecessor. For a tablet of this nature, it is safe to assume that the available RAM will be enough to keep things running smoothly.
Tecno have decided not to increase the processing speed of the Tecno G9 pad. Hence, Tecno G9 pad has a 1.3GHz processor on it. Powered by a MediaTek MT8389 quad core processor.
Tecno G9 pad comes with a 5 mega pixel camera both at the front and back side. The back camera is capable of shooting 720p HD video. It has LED flash, autofocus and geo-tagging. The camera app is basic and with no special features except that you can choose image quality and also edit images.
With the G9 pad, wifi connectivity won't be a problem as it comes with wifi 802.11 b/g/n and also a wifi hotspot capability just like other Tecno devices we've come to know.
As usual, no NFC but there is Bluetooth v4.0 and a micro USB 2.0 port for transferring files between device and computer.
The battery power on the G9 is 4200mAh which is slightly higher than the battery juice in the predecessor Tecno P9. Performance of the battery is yet to be tested but we believe that it should be able to last at least a full day.
The usual suspects like Gyro, Light and proximity sensors are present in the device. No digital compass sensor.
Miscellaneous
The tablet comes pre-installed with Facebook, Whatsapp, Gmail, Calendar and a host of other apps to get you started.
Also, FM Radio, calendar, YouTube, image and document viewer are stationed in the device.
Finally, the usual audio and video codecs like MP4, MP3, AAC etc are supported by the phantom pad II.
As of right now, the price stands at N30,000 from Divine Anyi Communications, Ikeja, and you can get yours by calling visiting the store or calling Adom on 07031109383 or 08096657577 for home delivery.
The Tecno G9 pad is not so different at all from it's predecessor, the tecno P9, if you look at it. The only major difference is in the battery power and screen size, type and resolution. Other than these, everything remains the same.
The question remain. Is the best Tecno can do when it comes to tablets? Why can't they do justice in the tablet departments just like they are doing in the smartphone dept.
Of course, Tecno Phantom Pad II (G9) is a low budget tab for those that want a larger screen mobile device for reading books and watching videos so we don't expect killer specs.
Also, going by the price, it could be safe to assume that the G9 it's reasonable and not over priced.
In all, the Tecno G9 pad is a low end tablet and will perform quite as intended. Hence we give it a 8/10 with respect to other devices in it's class and price range.
What are your thoughts about this new Tecno Phantom Pad II? Put them in the comments section for us to read.
Like our Facebook page and follow us on Twitter for more smartphone gist
-
Tecno P6 Specifications And Images
Tecno just few days ago released yet a new smartphone to the market to cater for certain folks who probably don't like the Tecno F6. The new set of smartphones are known as Tecno P6 (Phantom A mini) and Tecno H3. However, we will be looking at the...
-
Tecno Phantom A Iii Hands On Review
Tecno Phantom A III is the latest Tecno smartphone released to the market and also the next phablet to succeed the Phantom A II. Phantom AIII which has a model number of M9 is a great phablet that would appeal to a lot of folks out there, especially those...
-
Tecno Phantom A3 Specification And Review
Tecno Telecoms have released the latest version of the phablet line of devices. Few weeks ago, Tecno Phantom A2 aka F8 was released with specs and designs similar to the Samsung Galaxy Note series. Tecno Phantom A3 is a slight improvement over its predecessor,...
-
New Tecno M7 Smartphone Specifications, Features And Price
If you are wondering when Tecno will release yet a new device to the market, then I like to tell you that you should wonder less as there is a new Tecno smartphone in the market now with outstanding features and specs. This one is called Tecno M7 as shown...
-
Tecno Phantom A Vs Tecno Phantom A+
Its no news that Tecno's Phantom A was a huge success when it was first launched, selling in volumes to the extend that the likes of MTN and Etisalat were also selling to customers. Capitalizing on the success of Tecno Phantom A, the guys at Tecno...
Nigeria Tech