Nigeria Tech
Tecno P6 Specifications and Images
Tecno just few days ago released yet a new smartphone to the market to cater for certain folks who probably don't like the Tecno F6. The new set of smartphones are known as Tecno P6 (Phantom A mini) and Tecno H3. However, we will be looking at the P6 now until we get more info on the H3. The UI for the Tecno P6 is cleaner and more flatter than the F6.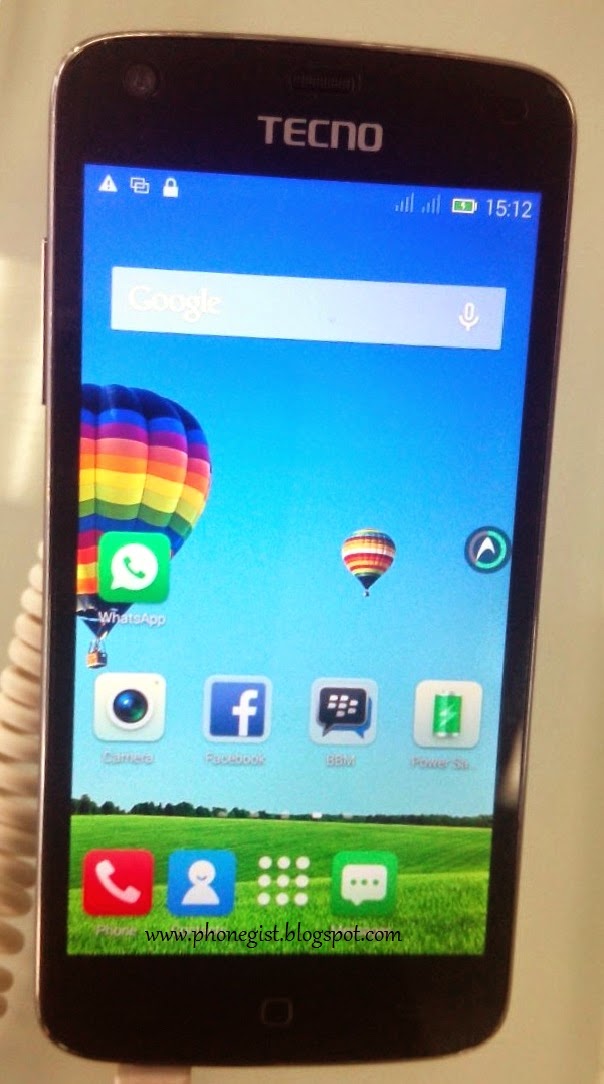 Even though the Tecno F6 is barely one month old in the market, Tecno believes they can still get more sales from these new sets of smartphones; after all, Nigerian is a hotbed for smartphone sales and Nigerians love to have new devices when ts available.
To cut the long story short, the new Tecno P6 which has dimensions 131 x 64.5 x 8.5mm have the following specification and features as discussed below.
SIM Card and Network
OK, I know you all already know what to expect in this area. Tecno Phantom A mini aka Tecno P6 has dual mini SIM card and dual Standby capabilities. The phone is capable of 2G, 3G and 3.75G network operartion.
Screen and Resolution
The Tecno P6 has a 4.5 inch screen with a resolution of 540 x 960 pixels,that is aproximately 245PPI. It is a multitouch IPS display with 16 million colours.
Operating System
The P6 comes with android KitKat 4.4.2 which is also good even though we would have expected and loved it to be shipped with the more latest KitKat 4.4.4 OS since the later as a lot of features, fixes and security enhancements compared to the 4.4.2
Memory and RAM
The internal memory for the P6 is 8GB with an expandable SD card slot that supports memory card up to 32GB. Also, the smartphone has a 1GB RAM inside of it to keep things running smoothly as much as possible.
Processor and Camera
The Tecno P6 has a Quad Core processor clocked at 1.3GHz with the help of a MediaTek chip inside of it.
Also, the back camera for this device stands at 8.0 mega pixel with a flash light located just below the camera and a also a 5.0 mega pixel camera at the front. Now I don't want you to go about comparing the 8.0 MP camera to that of the iPhone 6 - they are miles apart in terms of image quality but hey, the phone is not costing N100k+ so no complains.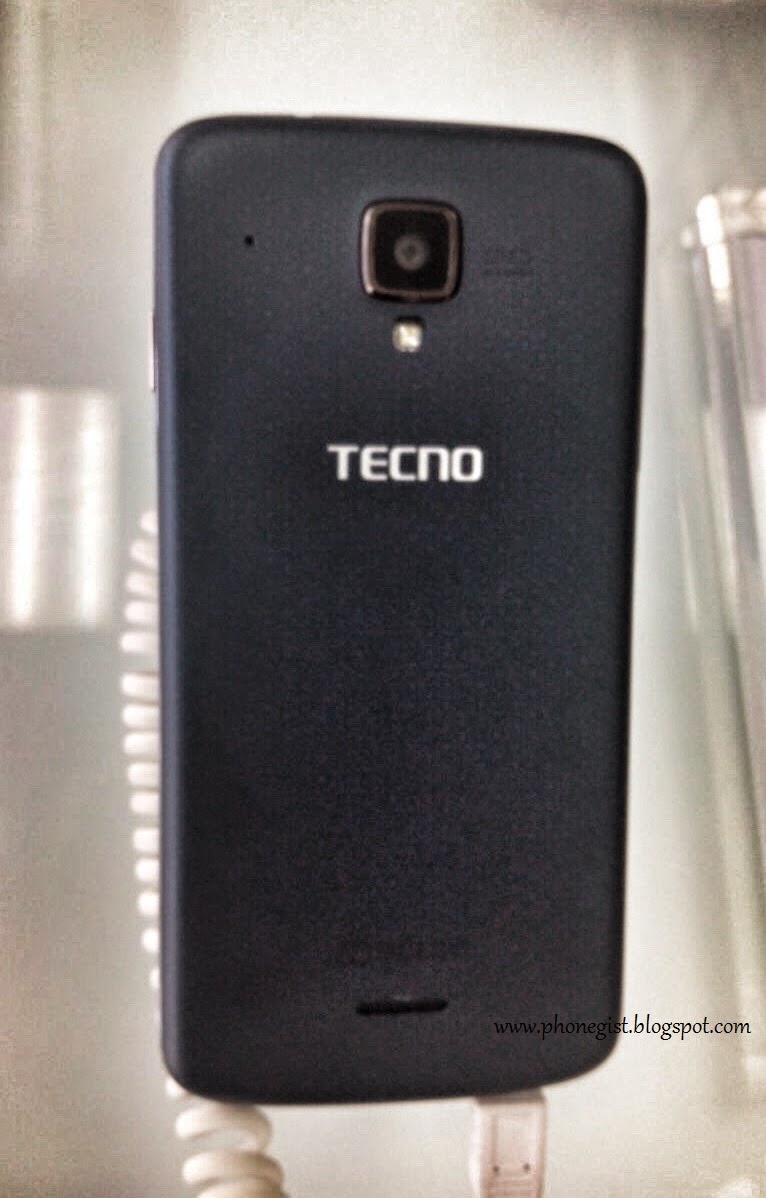 Battery and Accessories
The device comes with a 1800mAh battery inside which is not that great, however, a power bank with 2400mAh power capacity is provided. This little battery life which usually is less than impressive can be frustrating but I believe I know what is going on. It could be more expensive to Tecno to provide a high performance battery than to provide a medium to low performance battery and incorporate a powerbank as added accessory.
Connectivity and Sensor
You have the usual WiFi, WiFi Hotspot, FM Radion, USB, Bluetooth v4.0, USB OTG and GPS on the Tecno P6 smartphone. Furthermore, the sual suspects when it comes to sensors are Proximity, Gyro, Light and Accelerometer are not found wanting on the device.
Other Features
Other features include the pre-installation of BBM, Facebook app, battery management app, Asphalt 6, document viewer and editor amongst other popular apps.
Price
When you get the Tecno P6 which is currently a limited edition, you will have to part with N23,000 from Divine Anyi Communications Computer Village Ikeja. You can contact them on 08060791362. We don't know how much it goes for on other store but we imagine it to be between N23,000 - N25,000.
Of course, the Tecno P6 aka Phantom A mini is not the best Tecno smartphone out there but it will at least cater for those with low budget and still want a decent smartphone and for those that are slowly moving from a feature phone to a smartphone or from one smartphone OS platform to the Android OS platform.
It comes in both black and white colours and a "limited quantity" label is on the front side of the pack.
Like our Facebook page and follow us on Twitter for more smartphone news.
-
New Tecno L7 Specifications And Price
Tecno - Mobile have released yet another smartphone that is expected to cater to those that don't want to spend money on a high end smartphone but don't want a low end smartphone neither. Hence, the smartphone Tecno L7 serves just that purpose....
-
New Tecno Phantom Pad Ii Specifications And Price
Finally, Tecno have released the Tecno Phantom pad II aka Tecno G9. This is now the elder brother to the Phantom Pad P9 that was released in December last year. For the purpose of clarity, we shall refer to this new Tecno phantom pad II as Tecno...
-
Tecno H5 Smartphone: Our Opinion
Update Tecno Mobile have announced their latest phone called the Tecno H5 with features similar to the Tecno P5 smartphone; hence it's a low end smartphone for those want an Android smartphone without ripping their bank accounts. Personally, we...
-
New Tecno M7 Smartphone Specifications, Features And Price
If you are wondering when Tecno will release yet a new device to the market, then I like to tell you that you should wonder less as there is a new Tecno smartphone in the market now with outstanding features and specs. This one is called Tecno M7 as shown...
-
Tecno Phantom A Vs Tecno Phantom A+
Its no news that Tecno's Phantom A was a huge success when it was first launched, selling in volumes to the extend that the likes of MTN and Etisalat were also selling to customers. Capitalizing on the success of Tecno Phantom A, the guys at Tecno...
Nigeria Tech