Nigeria Tech
Tecno Phantom A3 Specification and Review
Tecno Telecoms have released the latest version of the phablet line of devices. Few weeks ago, Tecno Phantom A2 aka F8 was released with specs and designs similar to the Samsung Galaxy Note series.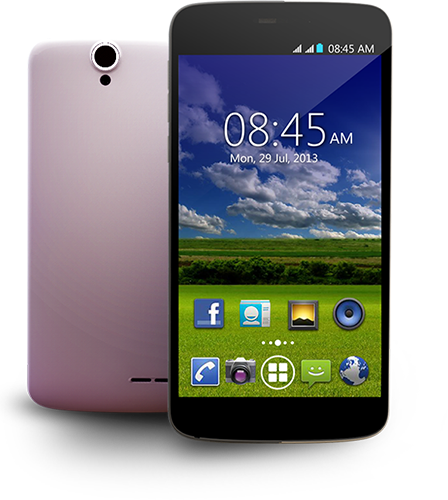 Tecno Phantom A3 is a slight improvement over its predecessor, the A2. A quick spec sheet is presented below for your consumption.
Just like others before it, Tecno Phantom A3 supports 2G GSM900/1800 and 3G HSPDA2100 networks. Also, it uses dual mini SIM with dual standby. The SIMs are inserted by removing the batteries and then inserting the SIMs.
As usual, the A3 features a plastic bodied design just like the rest of Tecno devices with a minute thickness. Dimensions stands at 160 x 82 x 8.9mm. It comes in the usual White and Black colours
Tecno Phantom A3 is a phablet. For those that don't know, a phablet is any smartphone with a diagonal screen size ranging from 5.1 to 6.9 inches. Tecno A3 has a display size of 6.0 inches with a capacitive touchscreen with 16 million colours. Display resolution stands at 720 x 1280 pixels (245 PPI) which is to an extent not too bad.
Tecno Phantom A3 has a 13MP rear camera with auto focus and a flashlight to enable taking pictures in low light areas. The front camera is 8MP which is splendid for Skyping and video calls or personal photo shoot.
The rear camera can take pictures with resolution 4128×3096 up to 5Mb in size. Videos in 1080p @30fps can be shot with this camera.
Geo tagging, face detection are also features of the rear camera. Geo tagging and image size can be changed in the camera settings options as usual.
Tecno Phantom A3 comes with a whopping 16GB internal memory and a card slot that can support up to 32GB of external memory. That is obviously a great thing and a upgrade when compared to the A2.
The RAM however, is 1GB which is the norm for most Tecno phones and so we are not shocked.
Processor and Operating System
Tecno Phantom A3 is equipped with a 1.5GHz MediaTek MT6589T processor and OS Android 4.2.2 Jelly Bean. Just like the others, its a quad - core processor that is able to handle jobs well. This is an improvement over the A2 which was 1.2GHz
The usual suspects in terms of Bluetooth 4.0, WiFi (dual band), WiFi hotspot, USB port, AGPS, GPS are all present. Also, internet connection has the following transfer rates; 2G GPRS ? up to 85.6 kbps; EDGE ? up to 236.8 kbps and 3G Up to 22.2 mbps downlink; Up to 5.76 mbps uplink.
Tecno Phantom A3 comes with a 2600mAh battery power and it would be safe to assume that it will perform well in different situations its subjected to.
Apps like Whatsapp, Facebook, Gmail app, Flashshare etc are pre installed into the device. Also FM Radio, Calendar, eBook reader are features you would find in the device.
Price
Tecno Phantom A3 is being sold for different prices starting from N45,000 - N48,000 after checking out other stores. We found Divine Anyi Communications, Computer Village, Ikeja, Lagos, selling for N45,000. You can call Adom on 08060791362 to book yours. Slot and Micro-Station doesn't have it yet in store.
In a matters of time we shall be bringing you more specifications, video review of this device and comparison with other products in the same category.
However, keep in mind that the A3 is a phablet and as such should function as such. We believe that Tecno is trying to attend to loyal customers that need a phablet.
What do you think of this Tecno Phantom A3? Give us your opinions.
Like our Facebook page and follow us on Twitter for more smartphone information and gist.
-
New Tecno Phantom Pad Ii Specifications And Price
Finally, Tecno have released the Tecno Phantom pad II aka Tecno G9. This is now the elder brother to the Phantom Pad P9 that was released in December last year. For the purpose of clarity, we shall refer to this new Tecno phantom pad II as Tecno...
-
Tecno Phantom Pad Mini (p9) Specifications And Review
With great pleasure, we announce to you the release of a new phantom pad yesterday by TECNO. The pad is called the Tecno Phantom Pad Mini with a model number of P9. What is the specifications of the P9 you might ask? Don't worry, we are doing justice...
-
New Tecno M7 Smartphone Specifications, Features And Price
If you are wondering when Tecno will release yet a new device to the market, then I like to tell you that you should wonder less as there is a new Tecno smartphone in the market now with outstanding features and specs. This one is called Tecno M7 as shown...
-
Tecno Phantom A Vs Tecno Phantom A+
Its no news that Tecno's Phantom A was a huge success when it was first launched, selling in volumes to the extend that the likes of MTN and Etisalat were also selling to customers. Capitalizing on the success of Tecno Phantom A, the guys at Tecno...
-
New 5.7in Tecno A2 Aka Phantom F8: Pros And Cons
First of all, I am disappointed at the latest phone or phablet unveiled by Tecno, called The Tecno A2 aka Phantom F8. Is this a new line of smartphone? Perhaps it is considering the screen size of the device which is 5.7in almost 6 inches. Devices...
Nigeria Tech