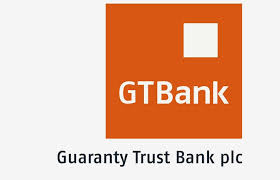 Guaranty Trust Bank popularly known as (GTbank) has always been many pupil's choice (students especially) when it comes to banking. And they have always been providing a lot of ways to make banking easier for their customers. Most times, there are a lot of long queues in banks especially on Monday morning, and this at times may give you stress to make transaction.

1. How can you recharge your mobile line or other people's line right from your phone?
2. How can you transfer money to other GTbank accounts with your phone?
3. How can you transfer money from your GT account to other banks from your phone?
These things can be done right from your phone. (
Note: you can only use the mobile number you registered your account with,
i.e. the number you use to receive sms alert from GTbank)
1. To recharge your line directed from your phone, just dial *737*amount #. For example, if you want to recharge 500, dial *737*500#. Your GT account will be debited.
A pop up notification will appear asking you to confirm the network - then, select it. After that, you will be asked to enter the last four digit of your ATM card.
When that is done, the mobile number will be credited.

2. To transfer money from your GTBank account to other GTBank accounts, (make sure you have your ATM card with you or cram the last four digits of your card).
Dial *737*1*amount*recipient account number # for example, if you want to transfer 2000, dial *737*1*2000*9876543210#
(You will receive a confirmation message that will indicate the name of the recipient, to show you if you are sending to the right person, then you will be asked to enter the last four digits of your ATM card, to confirm if your are truly the owner of the account).
After that, a confirmation message will be sent to you to indicate that your transaction was successful.
3. If you are transferring from GT to other banks, you are to follow a similar process but with the code :
Dial *737*2*amount*recipient account number #. Then select recipient bank to confirm and enter the last four (4) digit of your ATM card and wait for the transaction to be completed and confirmed.
Why waiting on a long queue again, use the one click *737# from GTBank.
I hope this information is helpful. Any questions? Comment below or
Contact Us
, we will respond immediately. Thanks.
Related Article(s)
How to Open A GTBank account from your phone.
Have you ever been locked out of your Samsung Galaxy Phone because you forgot the password or the unlock pattern? Usually this happens if you just bought a new smartphone and you put a password or unlock pattern that is hard to remember forgetting that...
There are so many online activities that require one to enter personal credit card details before one can register or try out a certain service. The thing is putting up credit card information into these websites may and may not cause harm. Some...
At one point in time we get to buy a new smartphone, these smartphones are not like the phones we use back in the day when we only receive calls and send text messages. Smartphones do much more and therefore what you do to when purchase a 21 century smartphone...
We are in that age and era where cyber crime and account hijacking are on the increase. So many a people have fallen prey to these attacks due to little knowledge on how to securely increase the security of their online accounts.A lot of people...
Hello folks, one of the things that can be very annoying is when you try to download apps from iTunes or App Store and it asks you for your apple account details and you don't have one. So, you try to register a new account from your device...