Nigeria Tech
How To Increase Your Google Account Security
We are in that age and era where cyber crime and account hijacking are on the increase.
So many a people have fallen prey to these attacks due to little knowledge on how to securely increase the security of their online accounts.
A lot of people use more than 3 Google products ranging from Gmail, YouTube, Google+, Google Doc, Picasa and Google Wallet on a daily basis and these accounts are connected to online applications and websites.
Invariably, if someone gets control of your Google password either directly or from other websites/applications, almost all Google services one uses becomes compromised: that would be a disaster.
This post is to help Google account users to further increase security on said accounts and provide at least a greater level of account security than the uninformed individual. Although Google tries as much as possible to secure accounts of its users, still a little extra fortifying is better and won't hurt.
Requirements
1. You have a Google account
2. You have authorised access to this account
Procedures
1. In your browser, log in to www.google.com. If you are doing this on a mobile device, scroll down and click Classic to switch to the desktop format.
2. Tap or click on on your name close to your avatar on the top-right corner of the Window.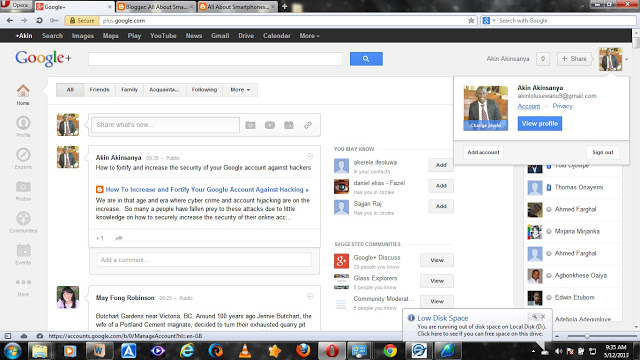 3. Click Accounts and then click on Security at the left hand side of the opened page.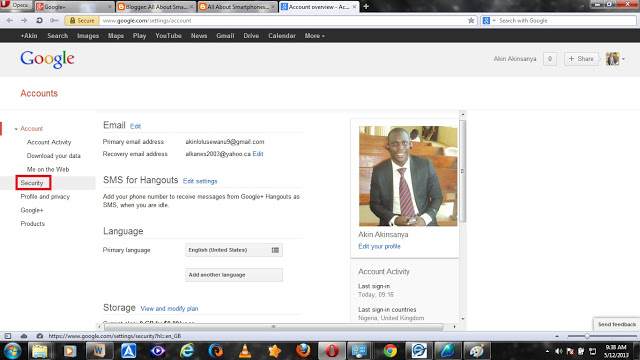 4. Scroll down to where you have Notification Types and check the boxes under Phone. Enter your personal phone number when presented with the page and confirm the number with the code that would be sent to your phone.
This will allow Google to notify you of any suspicious activity on your account by phone. Immediately you can quickly proceed to rectify the
bridge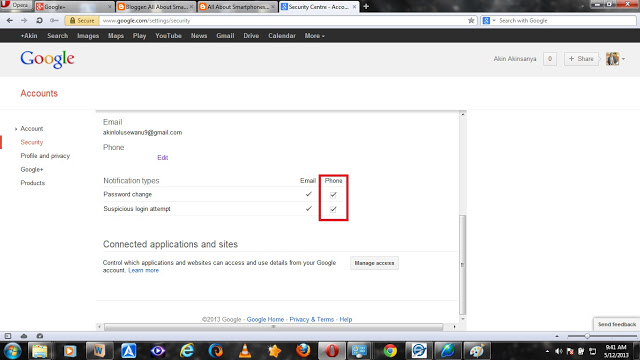 5. Next, scroll down to connected Applications and Sites. Click on manage access.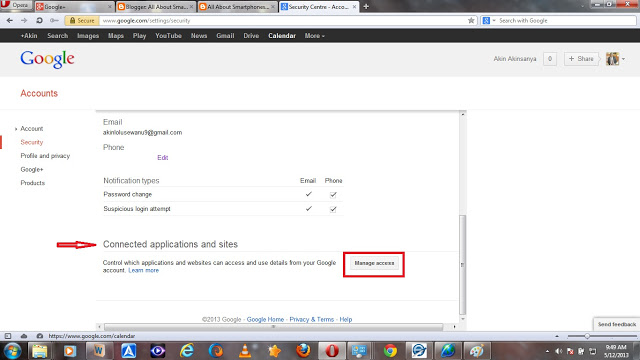 6. Manage access of website and applications you have allowed to access your Google account by clicking on Revoke access. Once you do this, these applications/website will no longer have unrestricted access to your account. Choose wisely.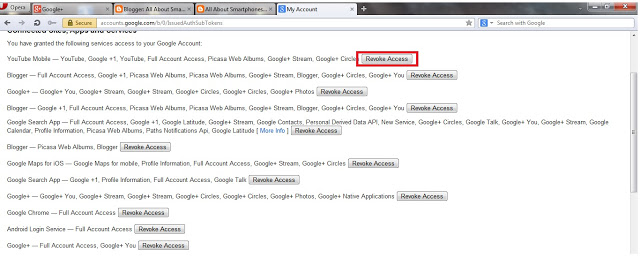 7. When done, go back to the previous page and click on Profile and Privacy at the left side of the page.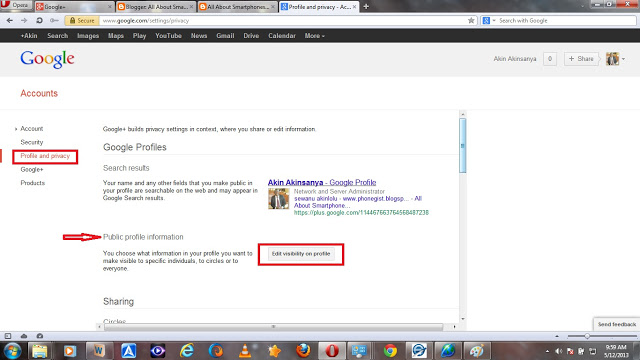 8. Click Public Profile Information. Let it load the page completely until you see a page shown below. Here you would able to change who sees some of your Basic information and who doesn't. This would give hackers less access to information they can use to hack into your account.
There are different information that can be altered in this page, so take time to study each information page and alter as you desire.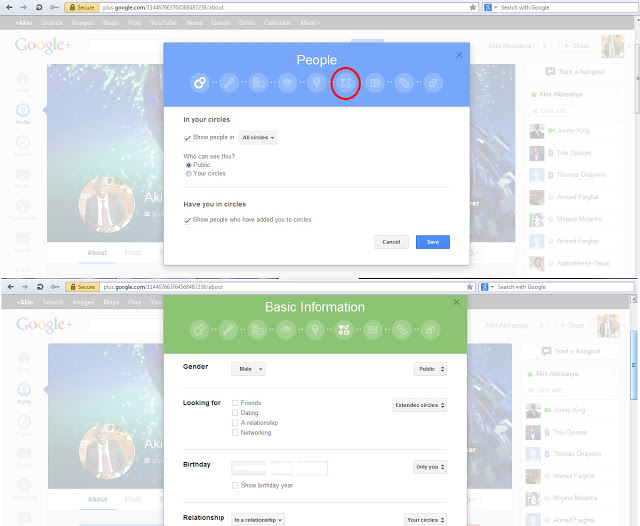 9. Also, it is best that you don't use your Google account password on any other website or applications.
10. Once done, scroll down and click Save. Scroll up, at the right hand side of the page and change view profile as Yourself to view profile as Public. This will give you a view of what other people see when they check your page. you can always change back the view options.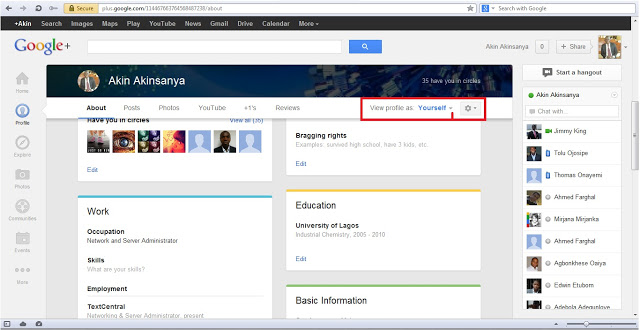 I hope you find this post helpful. Drop your comments if you feel I should add more tips
and details.
-
How To Enable Twitter's Two-step Verification Login Process
In the wake of recurrent breaches of numerous Twitter accounts, Twitter have decided to initiate a two-step verification process where a user is required to fill in his or her password along with a random generated temporal code. Once this code and password...
-
Configure Your Google Account To Delete Automatically After You Die
We are in a age where information is the other of the day. Exchange of emails is even more rapid than ever. Information stored on all these emails are huge. Credit card transactions, meeting, social media alerts, etc all have a way of connecting...
-
How To Register An Apple Account Without Card Details
Hello folks, one of the things that can be very annoying is when you try to download apps from iTunes or App Store and it asks you for your apple account details and you don't have one. So, you try to register a new account from your device...
-
How To Recharge Airtime And Transfer Money To All Banks In Nigeria From Gtbank
Guaranty Trust Bank popularly known as (GTbank) has always been many pupil's choice (students especially) when it comes to banking. And they have always been providing a lot of ways to make banking easier for their customers. Most times, there are...
-
How To Use Some Important Features Of Windows 10 And Download
Microsoft Company started in 1981 and since then there have been different OS released by this company. These include Windows 95,98,2003 and most recently Windows 7 and 8. On July 29, 2015 Microsoft announced the release of Windows 10, which is the latest...
Nigeria Tech