Nigeria Tech
How To Download YouTube Videos Directly To Your iOS 7 iPhone
One of the great things of having a smartphone is that you want to watch videos, sometimes, you don't want to stream the video online but you want to download and watch at your convenient time.
While Android devices have a variety of YouTube video download apps, which are not too efficient except for my all time favourite TubeMate, iOS devices can't really boast of much of these apps that are truly efficient in doing what they are supposed to do. Enter MxTube
MxTube is an app which you would only find in Cydia meaning that its available ONLY for jailbroken iDevices. If you want to jailbreak your iOS 7 device, follow this guide. The app is hosted under BigBoss packages so chances are that you would find it if your Cydia packages are up to date.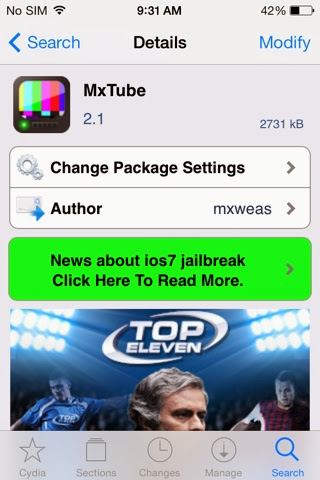 To download, go to Cydia and search for MxTube, even though it has not been updated to support iOS 7, yet it still works. So download it and install the app. The app will create its icon on your home screen.
MxTube allows you to download YouTube videos as you like when you search for the video of your choice.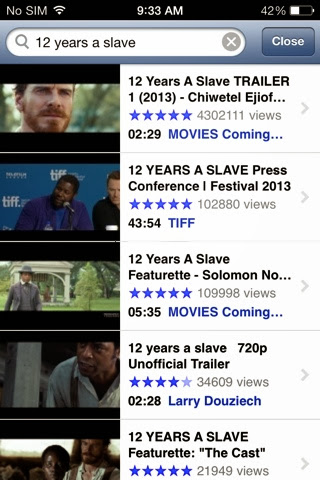 You can choose to stream the video directly or download to your device. Furthermore, you have the option of download in high quality, HD quality and low quality.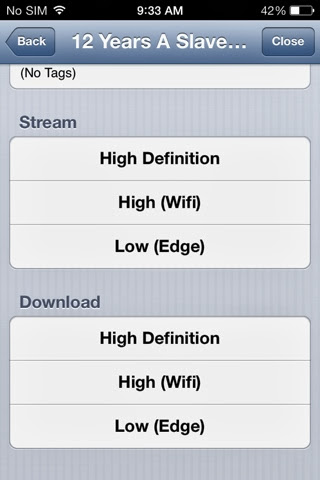 Upon downloading, you can view the videos from the app itself as you won't find it in the stock Videos folder.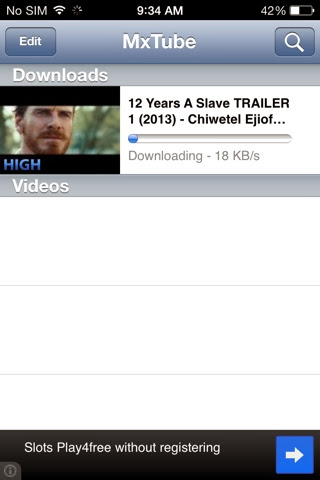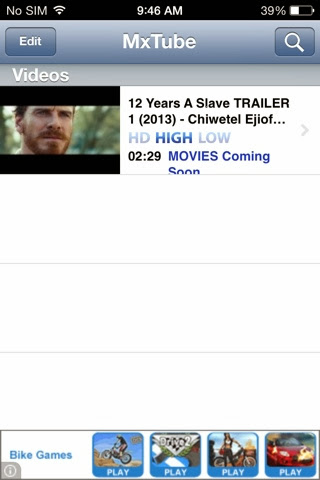 MxTube is a great and stable app and its being serving its purpose efficiently since iOS 4.0 and still do in iOS 7.
Like our Facebook page and follow us on Twitter for more smartphone tips, guides and news
-
Breaking, Saurik Releases Cydia Substrate Totally Compatible With Ios 7
The much expected compatible substrate for iOS 7 have finally being released by Saurik. Initially, we told you that Saurik didn't have the knowledge that Evad3rs was going to release a jailbreak for iOS 7 at the time it was released, thereby taking...
-
Evad3rs Releases Update For The Cydia Version Of Evasion 7
Evad3rs just released an update of the evasion 7 iOS untethered jailbreak tool to Cydia. The update which brings the Cydia package to version 0.2 seek to put some things in place and to also remove the Taig app store. The update is a version...
-
New Youtube Update Supports Multitasking
YouTube recently updated their app for both Android and iOS to versions 5.0 and 2.0 respectively. This new update brings a new very important feature to the table. This new feature allows one to watch a video and in the process search for another...
-
Fix "no Service" Problem After Ultrasn0w Update & Evasi0n Jailbreak
Evasi0n untethered jailbreak of iOS 6 is still one of the best things that have happened in the jailbreak scene since iOS 5.1.1 jailbreak.While many have quickly jumped and grabbed on the oppurtunity to untether jailbreak their devices before Apple patches...
-
Google Search App V2.5.0: A Siri Rival,new Improved Search App
So many people using apple devices have been looking to have Siri on their devices; especially those with pre-iPhone 4S. Some have even started saving for iPhone 4s because of Siri. The thing is, there are lots of Siri alternatives out there whether in...
Nigeria Tech