Nigeria Tech
Google Search App v2.5.0: a Siri rival,new improved search app
So many people using apple devices have been looking to have Siri on their devices; especially those with pre-iPhone 4S. Some have even started saving for iPhone 4s because of Siri.
The thing is, there are lots of Siri alternatives out there whether in the Apple AppStore or via the Cydia store for jailbroken devices.
However, there is a particular one that can be installed one most idevices that is as capable as Siri.
It will give Siri a big run for its money as it is very efficient. In fact, it is not an alternative; its in its own class. The name of this app is Google Search v2.5.0 designed by Google. You can't really expect anything less satisfactory from google.
FEATURES OF GOOGLE SEARCH
1. It has a siri-like voice
2. Searches are displayed as you search or dictate with instant result
3. It's smart and you can ask it anything you like
4. Maps and videos are displayed right there within the app.
5. All other google services like Doc, news, gmail etc integrated within the app for easy accessibility.
6. You can take a picture through it and find similar images of the picture you took on the web.
Below you will find screen shots of the app in use
This Google Search app is a powerhouse. You can find it at the Apple App Store and its Free! just like the earlier versions of it. Go and download this app and give me a feed back on what you think about it.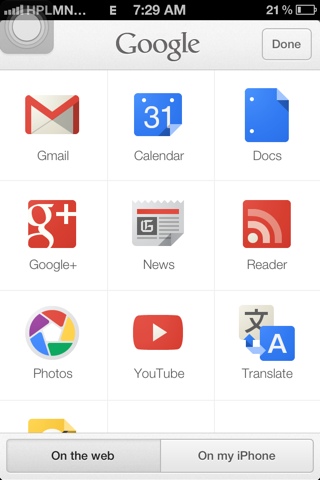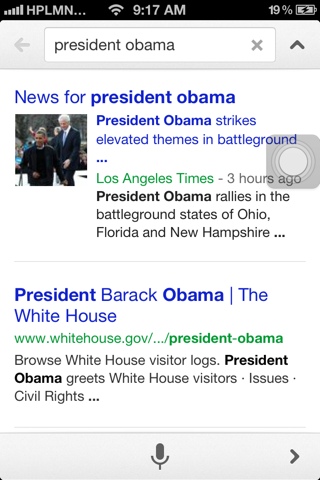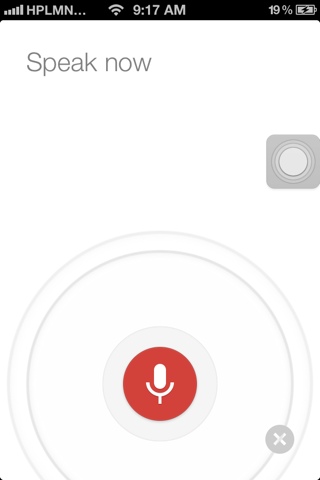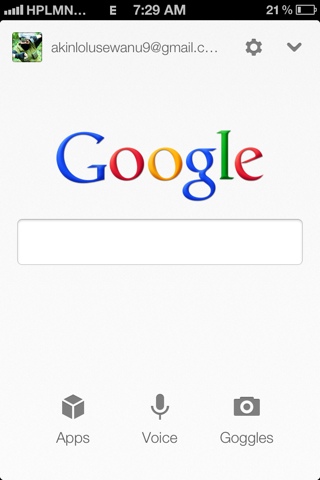 -
Apple's "proactive" To Compete With Google Now
Recently sources have suggested that apple is working hard to beat the competition of Google Now with a new service codenamed "Proactive".While Google Now which is available on iOS devices and Microsoft's Cortana available on Microsoft 10, Android...
-
New Youtube Update Supports Multitasking
YouTube recently updated their app for both Android and iOS to versions 5.0 and 2.0 respectively. This new update brings a new very important feature to the table. This new feature allows one to watch a video and in the process search for another...
-
The Outcome Of Facebook January 15th Event
Sometimes last week, Facebook invited journalist to an event to hold on 15th January 2013. Facebook made a simple statement "Come see what we are building": a statement that sent people out of their comfort zones in other to guess what this big announcement...
-
Google Maps For Iphone 5 And Ios6
Finally, the long wait to enjoy excellent and accurate maps on iPhone 5 and iOS 6 is now over. The big G has finally released their popular Google maps for iPhone 5 and iOS 6 devices. This can be downloaded from the App Store and it's of course free....
-
Nokia Here Maps
Recently, Apple released iOS 6 with its own mapping system, ditching Google maps that had been on their devices since 2007. The map app was a flop and many people have condemned it. Google have offered online map via their online page to help the victims...
Nigeria Tech