Nigeria Tech
Nokia Here Maps
Recently, Apple released iOS 6 with its own mapping system, ditching Google maps that had been on their devices since 2007. The map app was a flop and many people have condemned it.
Google have offered online map via their online page to help the victims of iOS 6 map issue.
Earlier this year, Nokia said it was going to release a powerful map app called "here" for iOS and just yesterday the company dropped the app into the Apple App Store for download.
The app is available for free and it's very light (3MB). Its very polished and slick
The features this mapping app is embedded with are great. With these features, it could be really difficult to miss Google maps. Take a look at the pictures below, you can save a map area and it will be available later for offline view. You can also view in satellite mode or street mode, you can take directions, search for places and a whole lot more. For those in Nigeria, Nokia apps is very detailed and it would be of great benefit as sometimes google map could give less correct information.
Just head to the App Store and try this app out and give a feed back as to what you think about it.
Although, personally, I think it is not perfect yet but with future updates coming out frequently, it could be a boisterous rival to the big G's mapping platform.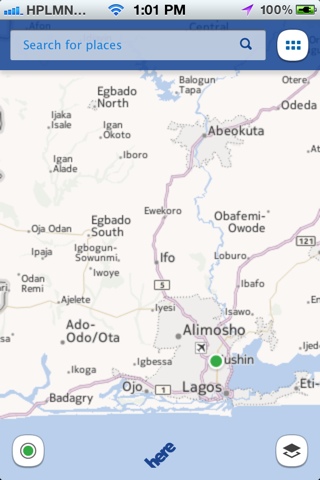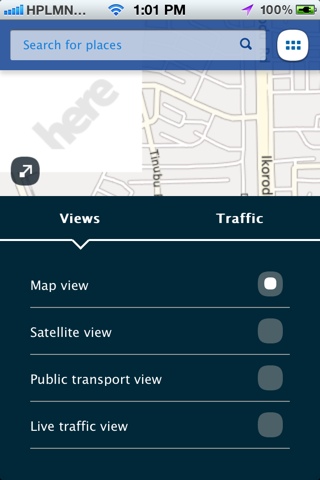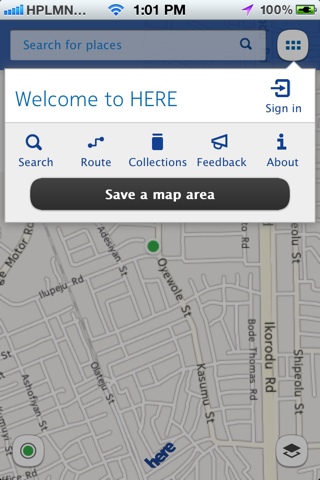 -
Google Maps For Ios Finally Updated With New Ui
Finally, Google have deemed it fit to change the UI of the Google Maps application for iOS. Not only is the UI changed, the app icon now also have a new flatter look. One of the new features for the Google maps is that there is now a support...
-
New Google Maps Update Gets Even Better
When it comes to the choice of using maps navigation, Google Maps is still the number one followed perhaps by Nokia Here. However, with the latest update to Google Maps few days ago, Google added a very vital and important information to navigation...
-
How To Minimise Data Usage On A Smartphone
Using a smartphone is a beautiful thing. You have so many applications installed, most running in the background. The ability for smartphones to multitask compared to other phones gives it the superior edge over other kinds of phones. However, this multitask...
-
Apps To Track Your Android Devices When Stolen
Recently, i started writing posts on How to track your smartphones if stolen or lost. I have written on Apple devices and Blackberry devices. So it is time to see what apps are out there for you to enable you track your Android device. There are a huge...
-
Google Search App V2.5.0: A Siri Rival,new Improved Search App
So many people using apple devices have been looking to have Siri on their devices; especially those with pre-iPhone 4S. Some have even started saving for iPhone 4s because of Siri. The thing is, there are lots of Siri alternatives out there whether in...
Nigeria Tech