Nigeria Tech
Bump and WWDC App Gets Updated
Today, an update for WWDC app and Bump gets an update.
WWDC app got updated to 1.0.2 as it was noticed that the app crashes on iPhone 3GS and iPhone 4 when images are to be loaded at the News section of the app.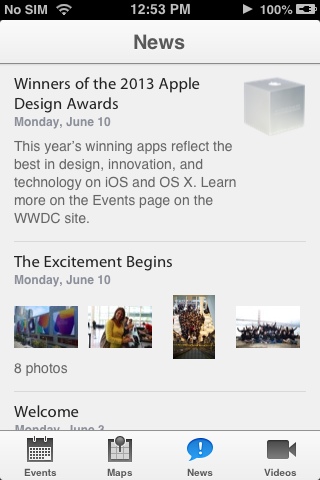 Also, some users have experienced a bit of difficulty in streaming videos.
Consequently, this update fixes these bugs and presents a better user experience.
Bump have been updated to 3.5.10 and its available at the App Store for download right away.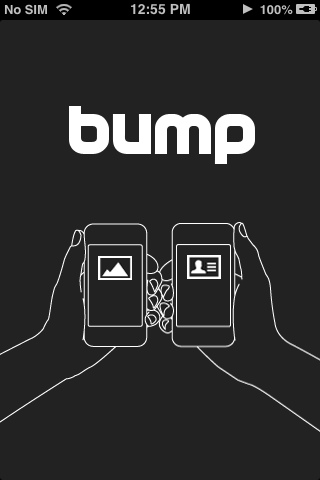 Bug fixes, performance enhancement and user experience have been stepped up.
Go to the App Store and get the updates.
-
Apple Releases Itunes 11.1.3 To Correct Bugs
Apple announced the release of iTunes 11.1.3 today to correct certain abnormalies. The new update fixes an issue where the equalizer wasn't working as intended. Also, performance improvements and many other bug fixes were done for users switching...
-
New Youtube Update Supports Multitasking
YouTube recently updated their app for both Android and iOS to versions 5.0 and 2.0 respectively. This new update brings a new very important feature to the table. This new feature allows one to watch a video and in the process search for another...
-
Whatsapp Messenger For Blackberry 10 Updated
The popular cross platform Instant social messaging app Whatsapp for BlackBerry 10 just got an update. Various updates have been rolled out by Whatsapp over these past few months. This could be due to the announcement by BlackBerry to make BlackBerry...
-
Official Wwdc 2013 Ios App Ready For Download
Apple today launched her official application for the 2013 Worldwide Developer's Conference scheduled for Monday 10th 2013 which is just few days away. As in tradition, official WWDC app are released a week to the conference with schedule for all...
-
Download Apple's Ios 6.1.4 For Iphone 5
While we are yet waiting for iOS 7 to drop during the WWDC conference by June 10th, Apple have decided to release a new firmware update. This update iOS 6.1.4 was released few minutes ago and is only compatible for iPhone 5 device. In case you are in...
Nigeria Tech