Nigeria Tech
Apple Releases iTunes 11.1.3 To Correct Bugs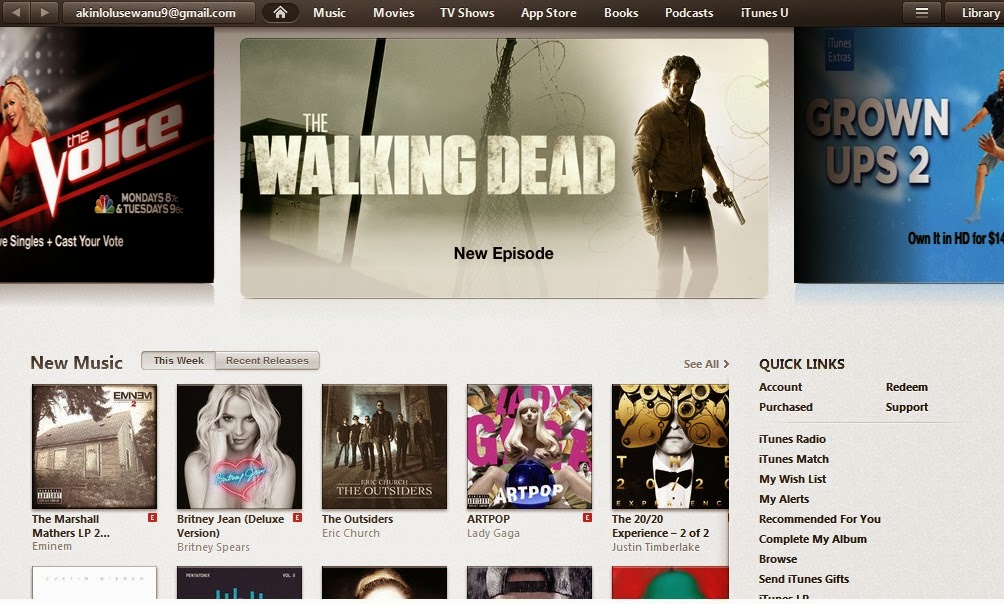 Apple announced the release of iTunes 11.1.3 today to correct certain abnormalies.
The new update fixes an issue where the equalizer wasn't working as intended. Also, performance improvements and many other bug fixes were done for users switching views on really large iTunes library.
An excerpt of the release note is presented below;
?This version of iTunes resolves an issue where the equalizer may not work as expected and improves performance when switching views in large iTunes libraries. This update also includes additional minor bug fixes.




Note: If you are using OS X Mavericks, your book library can now be found in iBooks for Mac.


For information on the

security content

of this update, please visit:support.apple.com/kb/HT1222.?
Download iTunes 11.1.3 here for Windows PC users
Download iTunes 11.1.3 here for Mac PC users
Like our Facebook page and follow us on Twitter for all your smartphone gist and helps
-
How To Fix Apple Touch Id Bug After Ios 8.3 Update
Apple released iOS 8.3 with lots of bug fixes and enhancements however, a new bug have surfaced affecting quite a number of people using iPhone 5S to the iPhone 6S. This bug was noticed by a lot of people when a request was made to authorize an app with...
-
Apple Releases Ios 8.3 Which Patches Taig Jailbreak
Apple yesterday released an update to the iOS 8 firmware bringing the most recent iOS firmware to iOS 8.3. The release brings good number of fixes and enhancements to the iPhone and just one bad news. Messages, Siri, Keyboard and Maps have received...
-
How To Update To Ios 7 And Jailbreak It Untethered
iOS 7 for all supported Apple devices have been available for sometime now however not everyone has updated their compatible devices to this latest iOS version. This can be partly due to the drastic makeover that iOS 7 brings doing away with the skeuomorphism...
-
How To Jailbreak Ios 6.1.2 Untethered With Evasi0n 1.4
Apple released iOS 6.1.2 last week to fix some lingering issues experienced by iPhone 4S and to a lesser degree other iPhone users. Although battery drain issue due to excessive Microsoft exchange communication between the Microsoft server and iDevice...
-
How To Register An Apple Account Without Card Details
Hello folks, one of the things that can be very annoying is when you try to download apps from iTunes or App Store and it asks you for your apple account details and you don't have one. So, you try to register a new account from your device...
Nigeria Tech