Nigeria Tech
Download Apple's iOS 6.1.4 for iPhone 5
While we are yet waiting for iOS 7 to drop during the WWDC conference by June 10th, Apple have decided to release a new firmware update.
T
his update iOS 6.1.4 was released few minutes ago and is only compatible for iPhone 5 device.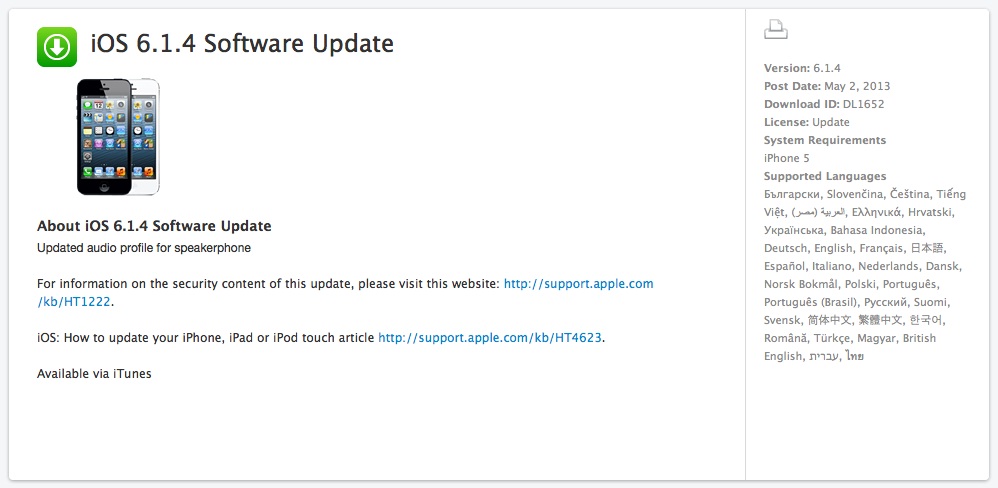 In case you are in possession of an iPhone 5, please proceed to this link to get your download.
The update process is the same as any other update process via iTunes.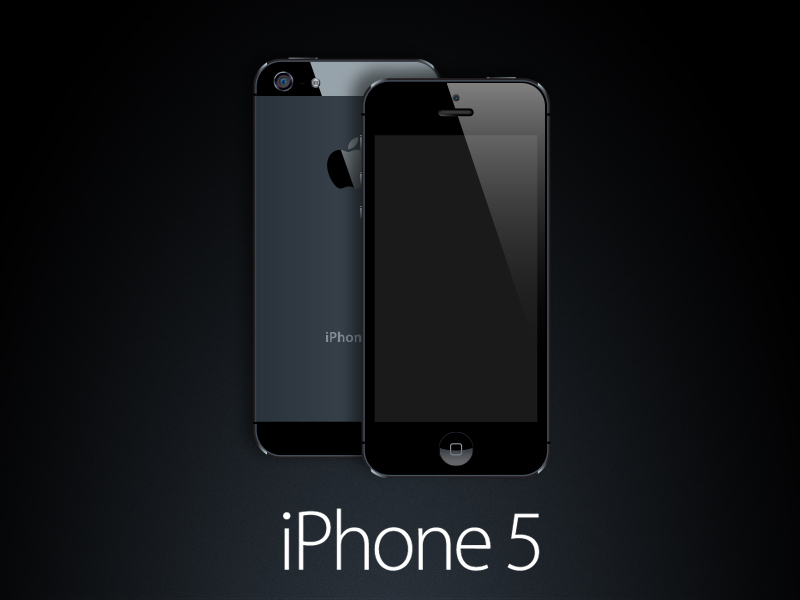 What does new update bring to the iPhone 5 you may ask
Well, an updated audio profile for the speakerphone was implemented in this update.
Furthermore, Apple released iOS 6.1.3 to tackle some issues like Evasi0n exploits and passcode bypassing bug that was found in iOS 6 - 6.1.2.
While the Evasion exploit was patched, rendering many iDevices non - jailbreakable, however, passcode bypassing bug isstill present.
With a company like Apple that take security very seriously, it would be considered unacceptable if the passcode bug isn't resolved as soon as possible, especially as the DoD (Department of Defence) have approved all iOS 6.0 enabled Apple devices to be used by government officials.
Also, Apple is violating some patents in the VPN settings utilized by Apple in their devices and have been asked to pay a fine of $368.2 million and also correct that VPN settings.Perhaps, this update will also address this VPN problem or may not be addressed but may be addressed in iOS 7.
For now, we do not know if this update will be made available to other Apple devices, but right now, this update is only for iPhone 5
Download link for both iPhone 5 (GSM) and iPhone 5 (GSM+CDMA) versions
-
How To Untethered Jailbreak Ios 8.3 The Easiest Way
When it comes to jailbreaking the iPhone, multiple opinions exist but one thing is sure, there are quite a few amount of people who agree that jailbreaking an iPhone or Apple device is a great thing and the news of jailbreak for any latest Apple firmware...
-
How To Fix Apple Touch Id Bug After Ios 8.3 Update
Apple released iOS 8.3 with lots of bug fixes and enhancements however, a new bug have surfaced affecting quite a number of people using iPhone 5S to the iPhone 6S. This bug was noticed by a lot of people when a request was made to authorize an app with...
-
Apple Releases Ios 8.1.3
Talk of Apple releasing another iOS 8 update is been circulating for sometime and it has finally materialized today. The iOS 8.1.3 update was released and most peo. e that haven't jailbroken their device can immediately download the update...
-
Blackberry Update 10.2.1 Goes Live, Download Now
BlackBerry 10.2.1 update is now live worldwide for all BlackBerry 10 devices. BlackBerry 10.2.1 is one with the most significant update so far bringing huge number of makeovers, new features and enhancement of existing features. If you are ready...
-
Ios 7 Beta 6 Released To Developers
The speed at which Apple releases its beta version of iOS 7 can almost be compared to that of Usain Bolt when running. Barely a week ago, Apple released iOS 7 beta 5 and today beta 6 have been released to its developers. Download and Install iOS...
Nigeria Tech