Nigeria Tech
Official WWDC 2013 iOS app Ready for Download
Apple today launched her official application for the 2013 Worldwide Developer's Conference scheduled for Monday 10th 2013 which is just few days away.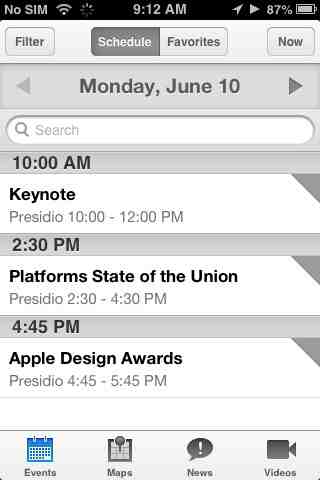 As in tradition, official WWDC app are released a week to the conference with schedule for all activities that would take place at the conference .
The app is not an update of the 2012 version but a new one completely with a new video integration feature.
The application is available free of charge and available for the iPhone and iPad.
Video sessions from the conference will be available daily to stream for registered developers.
Furthermore, previous WWDC content can also be watched.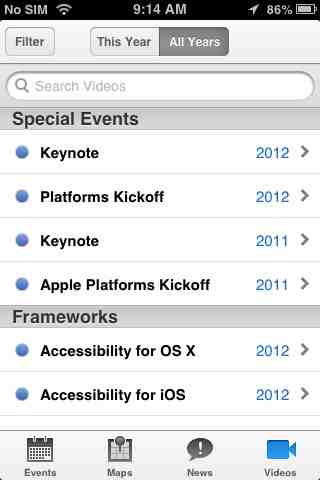 Head over to the Apple app store to get your download. Type WWDC in the search bar and download the 4.5mb app so that you can be abreast with all information that would be released. It requires iOS 6.1 or later.
However, no worries if you can't download we would always keep you informed on all relevant information.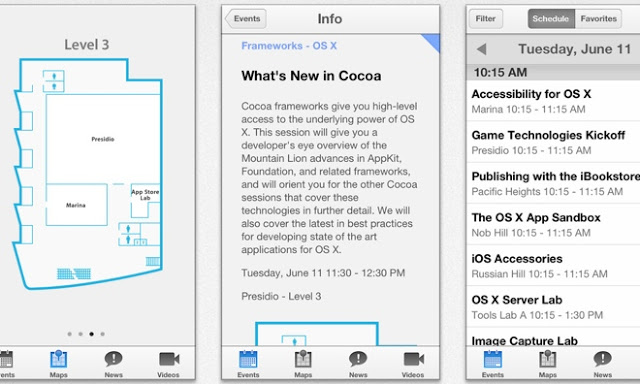 -
Ios 8 Ready To Be Unveiled Next Week Alongside These Other Products
Apple is set to start it's WWDC 20014 in a week time; June 2nd - 6th to be precise taking place in San Francisco. This year's WWDC will see the unveiling of iOS 8, OS X 10.10 and other products Apple have been working on particularly the Home...
-
Apple Won't Unveil Iphone 6 At Wwdc
Apple is set to begin it's annual WWDC conference in June 2nd 2014 however New information going through the internet have suggested that Apple won't be unveiling it's much anticipated iPhone 6 to the world at this year's WWDC. Although,...
-
Leaked Ios 7 Features And Look
The wait to see what Apple have in store for us as regards the new iOS, new OS X, iPhone, iPad, iMac pro and iPod is almost over.Today by 10am (Cupertino time) WWDC 2013 would kick off. This is what many have been waiting for and can't wait for it...
-
New Feature Implemented In Ios 7
For every new iOS come new features that are usually unveiled. Its a tradition that has been since the iPhone debuted. iOS 5 came with Notification center switch along with Siri and some other features, iOS 6 came with Apple 3D maps, Siri enhancements,...
-
Download Apple's Ios 6.1.4 For Iphone 5
While we are yet waiting for iOS 7 to drop during the WWDC conference by June 10th, Apple have decided to release a new firmware update. This update iOS 6.1.4 was released few minutes ago and is only compatible for iPhone 5 device. In case you are in...
Nigeria Tech