Nigeria Tech
New Tecno L7 Specifications and Price
Tecno - Mobile have released yet another smartphone that is expected to cater to those that don't want to spend money on a high end smartphone but don't want a low end smartphone neither. Hence, the smartphone Tecno L7 serves just that purpose.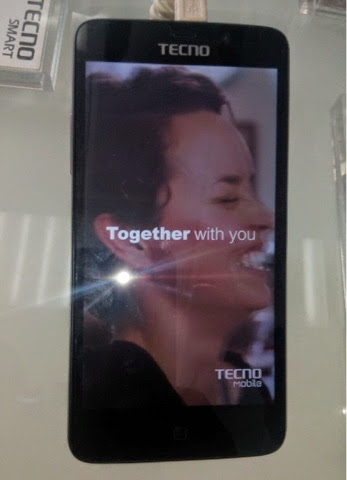 Tecno L7 is a medium end smartphone with decent specifications and a budget friendly price - s very key factor that determines the sell rate especially in an already crowded smartphone market.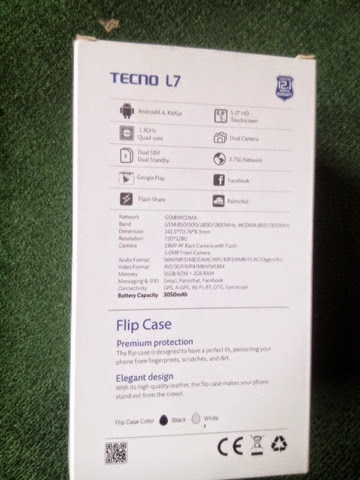 The Tecno L7 smartphone tries to impress in many areas especially in the camera, internal memory and RAM; of course this is in respect with other devices in its category. Below is a list of the specifications of this new Tecno L7 smartphone.
2G/3G/3.75G network

Dual SIM and Dual standby features

Dimensions 141.5 x 70 x 74.8mm

Network Bands 850/900/1800/1900MHz, WCDMA 850/2100MHz

Resolution of 720 x 1280

5.0 inch IPS capacitive touchscreen (294PPI)

Android KitKat 4.4.2

MediaTek 1.3GHz Quad Core processor

13.0 mega pixel back camera with auto focus, face detection, geo tagging and LED flashlight

5.0 mega pixel front camera for selfies and video calls

16GB internal memory

2GB RAM

WiFi, WiFi hotspot, Bluetooth v4.0, AGPS,GPS, micro USB port and 3.5mm earphone jack

Gyroscope, proximity and light sensors

BAttery capacity is 3050mAh

Available in black and with colors

Only N31,000
The battery for the Tecno L7 is a great one; capable of taking through a day without the need for a recharge for a medium smartphone user.
As it is now the practice of Tecno-Mobile, the smartphone comes with a 8GB internal memory and a flip case.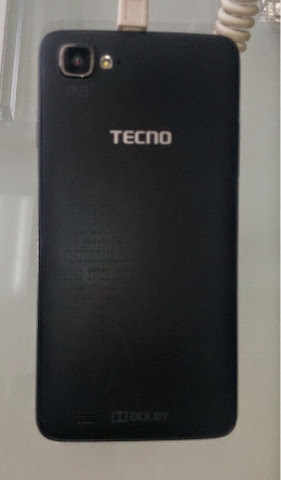 In our opinion, the Tecno L7 is a great medium end smartphone and should do battle well with other phones in its category. The camera, RAM and battery specifications is something that will make the Tecno L7 is a great buy for anyone interested in this android smartphone.
Currently, it can be bought from Divine Anyi Communication, Zeenco Plaza, Ikeja, Lagos or you can contact them with these numbers 08060791362, 08096657577 if you are within and outside Lagos.
Like our Facebook page and follow us on Twitter for more smartphone news and tutorials
-
New Tecno R5 Specifications And Features
You know there are times when all major smartphone producers just produce something because they can't afford not to have anything new in the market? Mostly Samsung is guilty of this, the good thing is that, money comes in and that is what counts....
-
Tecno M6 Specifications And Features
Tecno is currently on a phone releasing spree and even though the phones are sometimes alike in terms of physical form there are some differences in terms designs and specifications. For example the placement of the back camera may be top-right or top-center. ...
-
Tecno P6 Specifications And Images
Tecno just few days ago released yet a new smartphone to the market to cater for certain folks who probably don't like the Tecno F6. The new set of smartphones are known as Tecno P6 (Phantom A mini) and Tecno H3. However, we will be looking at the...
-
Tecno F6 Specifications And Price Tag (images)
Word of Tecno F6 smartphone which one can refer to as a low budget smart phone had been circling the Internet lately with respect to the Nigerian smartphone market. Finally, today we were able to lay our hands on one in other to put the rumors and...
-
Tecno D7 Specifications And Features
Tecno have yet again released a new smartphone phone known as the Tecno D7. Its the latest iteration of the "D" devices. As always, Tecno devices are not to be jettisoned anymore as they have become sophisticated especially seeing the number of great...
Nigeria Tech