Nigeria Tech
SOLO 450 Android Smartphone: Specs and Features
The number of Android smartphones cannot be quantified. While there are many of them, only a few are making serious waves in the smartphone industry while the majority of the other Android smartphone are hardly known.
SOLO S450 Android smartphone is one of those android smartphone that is hardly known nor heard of but is actually a good phone. This phone just got into the Nigerian smartphone market and its looking to get a share of the cake. How is it gonna do this where the likes of Samsung, Infinix, Tecno and BlackBerry are pulling weight? Find out after the break.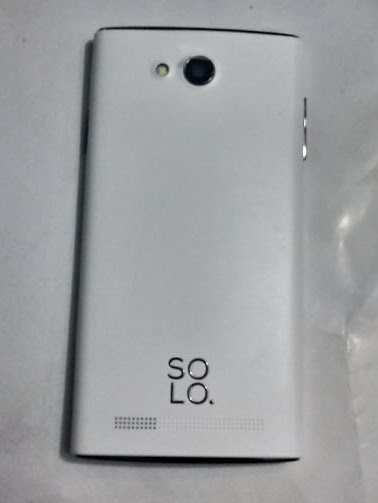 SOLO wants to pull market by offering free streaming of Nigerian music and videos. Digital video-on-demand rental service allows users to stream, download and store both Nigerian and international movies, TV shows and other general entertainment for up to two weeks on their mobile devices. SOLO View's content will be delivered through dedicated, super-fast SOLO Hotspot Kiosks allowing full-length movies to be downloaded in less than 3 minutes. The easy-to-use interface will include both SOLO Music and SOLO View widgets on the home page that enables easy access to SOLO Music and SOLO View, right out of the box.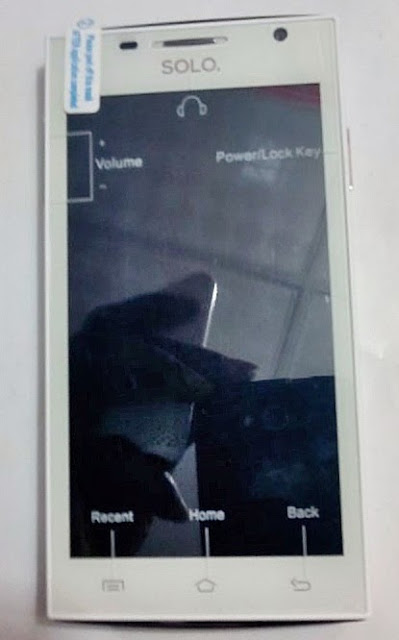 SOLO S450 is a smartphone running the Android version 4.2 (Jelly Bean) with a MediaTek MT6572 dual core CPU clocked at 1.2GHz. The internal memory of the phone is 16GB to enable in saving all those audio and video files you might have downloaded and an option to further increase the memory with the aid of an external memory slot.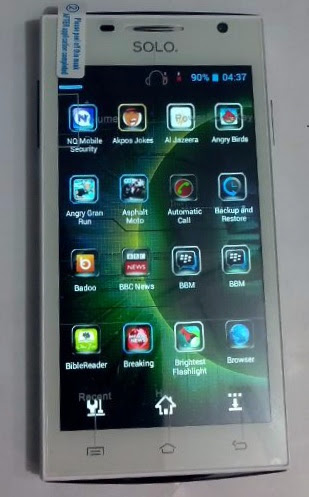 SOLO S450 has a 4.5" FWVGA IPS display and a capacitive touchscreen. The RAM of the device stands at 1GB RAM which is good enough considering the processor in the device. SOLO S450 is not lacking in camera capacity; 5MP camera is located at the back of the device with a flashlight for taking pictures in low-light areas combined with a VGA front camera.
The device comes with dual SIM, dual standby SIM reader which supports both 2G and 3G network technology. we imagine data transfer rate to be as high as 27mbps.
In terms of connectivity, the device comes with Bluetooth, WiFi, Micro USB, GPS and AGPS connectivity features. Sensors like Gyro, proximity and light sensor are also part of the SOLO S450 smartphone.
All your popular Google Play Android apps works with it so apps isn't an issue.
The smartphone as a whole is powered by a 1400mAh battery to keep things running thereby making everyone happy.
Currently, the smartphone is sold for N29,000 at Divine Anyi Communications, Computer Village, Ikeja, Lagos or you can call 08060791362 to get yours.
SOLO S450 is a good phone and if you are a lover of music and videos, you should opt for this nice piece of device.
Like our Facebook page and follow us on Twitter for more smartphone news and downloads.
-
Tecno P6 Specifications And Images
Tecno just few days ago released yet a new smartphone to the market to cater for certain folks who probably don't like the Tecno F6. The new set of smartphones are known as Tecno P6 (Phantom A mini) and Tecno H3. However, we will be looking at the...
-
Gionee P3 Smartphone Specs And Features
Gionee is one of the names that's beginning to get some international recognition in the smartphone industry; no small thanks to the high quality of the Gionee E6 & E7 smartphones. However, before Gionee E7 there was Gionee P3 which is low end...
-
Tecno S7 Smartphone Now Available, Comes With Following Specs And Features
It's being weeks that we got the information that Tecno is about to release the next version of their "S" low end smartphone - Tecno S7, the one to succeed the S5. Well, the wait is over and Tecno Mobile have finally released Tecno S7 android...
-
Tecno Phantom A3 Specification And Review
Tecno Telecoms have released the latest version of the phablet line of devices. Few weeks ago, Tecno Phantom A2 aka F8 was released with specs and designs similar to the Samsung Galaxy Note series. Tecno Phantom A3 is a slight improvement over its predecessor,...
-
Tecno S3 Specifications, Price And Opinion
Sometimes as a blogger you feel a little restraint in writing about a particular kind of phone especially if it disappoints. Tecno S3 was released recently and has you may have guessed, its a low end smartphone with the usual specifications that...
Nigeria Tech