Nigeria Tech
Gionee P3 Smartphone Specs and Features
Gionee is one of the names that's beginning to get some international recognition in the smartphone industry; no small thanks to the high quality of the Gionee E6 & E7 smartphones.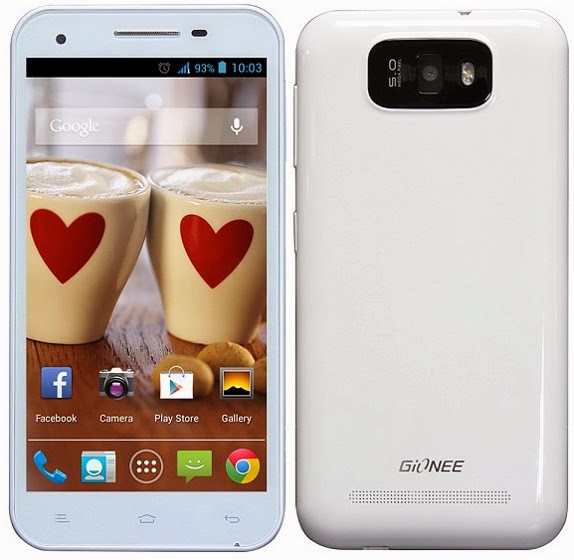 However, before Gionee E7 there was Gionee P3 which is low end smartphone but with very good specifications and features when compared with other smartphones in the same price bracket.
Gionee P3 is a phone with 4.3" capacitive touchscreen with 16M colours. It is powered by a 1.3 GHz quad-core processor and runs Android 4.2 (Jelly Bean). It has a 5 megapixel rear camera with autofocus and LED flash, along with a VGA front camera. Additional camera features include gesture hrecognition, face detection, smile detection, geo-tagging, eraser functioning, panoramic view, and touch-to-focus. The dual-SIM, dual standby smartphone is supported by 1700 mAh battery.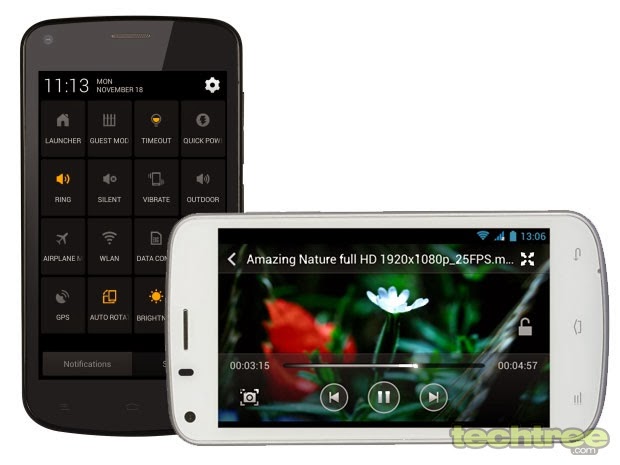 At the end of this phone review, you would agree with me that this device is better than some other low end smartphone in the same price bracket.
Gionee P3 comes with an internal memory of 4GB and equipped with an SD Card slot that supports memory card of up to 32GB just like other smartphones put there.
RAM for the device stays at 512MB and with the help of the quad core processor, effective running of apps isn't a problem for this smartphone.
You would know that Gionee built this phone well when you hold one in your hand. It feels very solid and premium.
The phone comes with the usual sensors like gyro, proximity and light sensors. Connectivity features like WiFi, WiFi Hotspot, A-GPS, 3.5mm earphone port, Bluetooth 4.0 and USB 2.0 port are on board so you have nothing to worry about it. That area.
Finally, the price of this smartphone is between N17000 - N19,000 depending on the store. Divine Anyi Communications Computer village Ikeja has it in store for a very good price. You should check the store out or call Adom on 08060791362 for more information.
Now, in your own opinion would I be wrong to say that this device is better than some low end smartphone out there like Tecno, Micromax etc? Drop your comment below.
Like our Facebook page and follow us on Twitter for more smartphone gist and helps.
-
New Innjoo Smartphone Unveiled Today With The Following Specifications
Innjoo android smartphones were not popular in Nigeria until the beginning of 2014 and was marketed exclusively by Jumia Online Store. Although the Innjoo smartphone is still not as popular as the likes of Tecno, Gionee and Infinix, yet it as managed...
-
Gionee Promises To Release World's Thinnest Phone With These Specs
Gionee is fast becoming a big player in the smartphone industry especially in India and some other parts of Asia. This fast growth can be attributed to the good, high quality and good specifications that Gionee phones comes with starting with the Gionee...
-
Tecno H5 Smartphone: Our Opinion
Update Tecno Mobile have announced their latest phone called the Tecno H5 with features similar to the Tecno P5 smartphone; hence it's a low end smartphone for those want an Android smartphone without ripping their bank accounts. Personally, we...
-
Tecno S7 Smartphone Now Available, Comes With Following Specs And Features
It's being weeks that we got the information that Tecno is about to release the next version of their "S" low end smartphone - Tecno S7, the one to succeed the S5. Well, the wait is over and Tecno Mobile have finally released Tecno S7 android...
-
Tecno S5 Hands-on Review, Images And Price
Amongst the many smartphones released towards the end of the year by TECNO Mobile, one that we have not really given you a hands-on review on is the Tecno S5 smartphone. Tecno S5 along with others like the P9, M9 etc is one of those smartphones that...
Nigeria Tech