Nigeria Tech
Samsung Galaxy Note 10.1 2014 Edition Specs & Features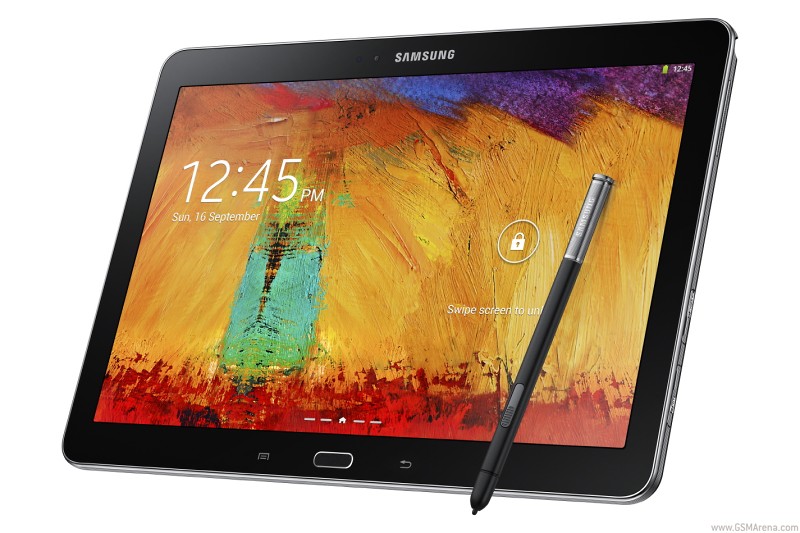 Samsung is giving its latest Galaxy Note series a stylish and hardware specs makeover with soft, leather-like back. It feels like you're holding a fancy leather-bound journal.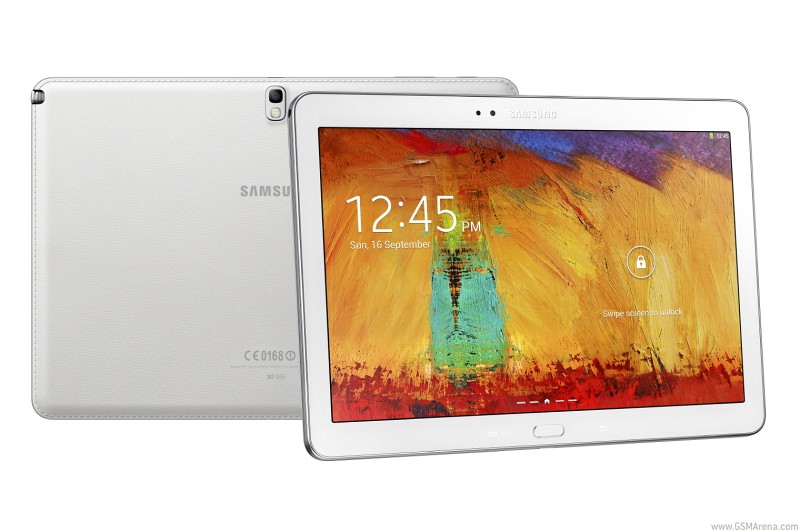 The 2014 edition Samsung Galaxy Note 10.1 is a hell of a tablet. It runs Android 4.3 on a Snapdragon 800 chipset with four 2.3GHz Krait 400 cores and 3GB of RAM with Adreno 330 CPU. There?s literally nothing you can throw at it that will make it slow down.
Samsung also didn't slack in increasing the display specs;
2560 x 1600 pixels for a pixel density of 299 ppi.
That is not all,
8 MP 3264×2448 pixels auto-focus camera, face detection, HDR mode, panorama, geo-tagging; Full HD (1080p) video recording at 60fps back camera and 2MP
[email protected] front camera
.
Like that is not enough, the Korean company dropped in Wi-Fi 802.11 b/g/n/ac, dual-band, Wi-Fi Direct, DLNA, Wi-Fi hotspot, Bluetooth v4.0 LE with A2DP, NFC and Quad-band GSM/GPRS/EDGE Quad-band UMTS/HSPA Hexa-band LTE Network suppor.
Finally, the "Note" signature which is the S Pen with pressure sensitive touchscreen unlocking other various functions in the tablet and all powered by a Li-Ion 8,220 mAh battery
Galaxy Note 10.1, which is basically an extra-large version of the Galaxy phone, but without the mobile connectivity was unveiled on Wednesday, has the same features of the Note 3 phone, just with a bigger, 10in (26cm) screen. Like the phone, it has the leather-like backing and grooves on the side.
The tablet has a few extra bells and whistles. One of the big perks is the tablet's file organisation system, which is similar to that of a traditional personal computer. It lets you create folders and sub-folders for documents, providing easy access. Also like a PC, the tablet lets you create up to eight profiles, so you can let your children, spouse or guests use the tablet without fear that they will read your email, delete your photos or access apps you don't want them to.
The tablet also comes with a host of freebies that the phone doesn't have, including free trial subscriptions to the New York Times, Bloomberg Businessweek and other news sources, along with extra space with online storage service Dropbox.
The tablet's display is bright and clear, good for watching TV or viewing photos. It also has stereo speakers and cameras on both its front and back sides.
Samsung said the phone and tablet will ship worldwide in most countries on 25 September, but it will come "later" in the US ? Samsung didn't say when, other than some time before Christmas. The company also didn't say how much the devices will cost.
Like our Facebook page and follow on Twitter or just +1 the Google+ page for more tech news
-
Samsung Is Dishing Out All These For Free
Samsung is giving out a lot of freebies to customers that would be buying the new Samsung Galaxy Note 4 and Samsung Galaxy Edge smartphones. These freebies are meant to entice and are detailed below. There are four categories of apps and services: Productivity,...
-
New Htc One (m8) Full Specifications And Features
HTC, the Taiwanese comapny have finnally taken the wraps off its new flagship smartphone dubbed the HTC One M8. The M8 which borrows a lot of design and form from its predecessor, the HTC One (2013 edition) comes with a good number of cool features...
-
Samsung Galaxy Grand 2 Full Specifications
Samsung have released a new version of the Samsung Galaxy Grand known as the teamSamsung Galaxy Grand 2. The Galaxy Grand was a quite successful device last year but had its drawbacks in the area of weight, bulkiness and display resolution. In the...
-
Review: Infinix Alpha Versus Galaxy Note Ii
Take it or leave it, the new Infinix Alpha or X570 is a powerful piece of device and this makes it a worthy smartphone to be compared to the Samsung Galaxy Note II. In fact, after just 4 days of usage, I have ditched my Tecno Phantom A. ...
-
Samsung Galaxy J3 - Release Date, Specifications And Expected Price In Nigeria
Samsung has officially announced the new smartphone under Galaxy J series called Samsung Galaxy J3. The smartphone is announced in China but without pricing information. Samsung Galaxy J3 (SM-J3109) has announced, features a 5 inch HD ( 720×1280 pixels)...
Nigeria Tech