Nigeria Tech
Infinix JoyPad 8S Android Tablet
If you are looking at getting a tablet that you can count on or trust it's quality, I believe that you've got one already - The infinix Joypad 8S.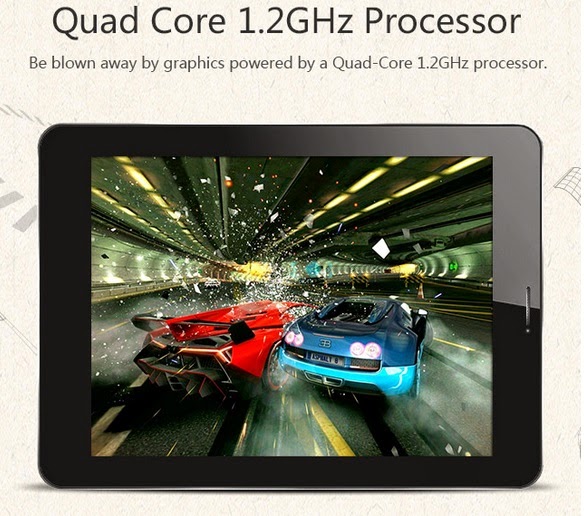 Infinix has once more released a new tablet known as the Infinix JoyPad X801 or simply Joypad 8S which is to be a successor to the Infinix joypad 7 which had been available for too long.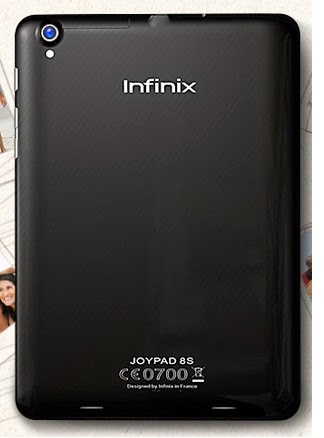 The joypad 8S is a 8inch tablet with very premium build and feel. The shinny black back plate of the tab makes us just love it. Dimensions of the device is 204 x 142 x 8.8 mm. The 8.8mm represents the thickness and that just tells you how thin and lightweight the X801 is.

The joypad 8S has a micro SIM card slot that supports both 2G and 3G networks.
The device comes with a 1.2GHz quad-core processor which effectively runs the Android Jelly Bean 4.2.2 OS on the tab. Also, the RAM is 1GB which is great.
Internal memory is 16Gb as usual with an option to increase it further with the help of a SD Card reader which supports memory card up to 32GB. This is a very good thing in our books.
Front camera stands at 5mp with flash and auto focus capability. Front camera is 2mp which becomes useful for those Skype calls and selfie images.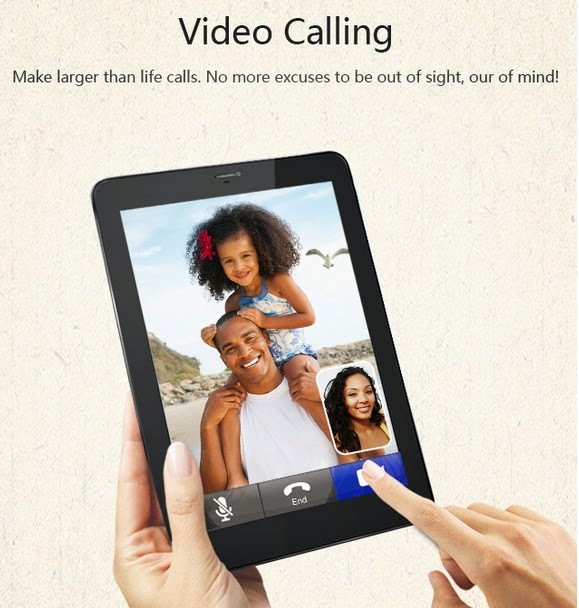 We are not going to fail in mentioning that it has a WiFi, WiFi Hotspot and Bluetooth 3.0 capabilities. Furthermore, proximity and gyro sensors are available on the tab.
Currently, we do not have hands-on on the tablet yet but once we do, we shall be giving you a full review and a video review to go with it.
Infinix joypad 8S tablet is currently selling for N35,000 from
www.konga.com
online store. Click on the Konga advert on the right page to get yours if you are interested.
Like our Facebook page and follow us on Twitter for more smartphone gist.
-
Infinix Hot Is Now Available For Purchase
Infinix HOT smartphone also known as the Infinix X507 is now available for sale exclusively on Konga website. The device which we already covered in an earlier post here and a video review on YouTube here is currently being sold for N12,900...
-
Meet The New Infinix Zero Smartphone: Images, Specs And Features
Earlier this year, we told you that Infinix is readying to release a smartphone with true octa (8) processing cores. The processor which is the latest and one of the most advanced processor from MediaTek is now on the Infinix device. Well, information...
-
Infinix X501 Smartphone Full Review
There's a plethora of smartphones being released in a year that it's almost impossible to keep up with these smart devices. Even from the same manufacturer, one can sometimes not take note of very good and quality smartphone due to the flagship...
-
Infinix Joypad 10 Detailed Review
I have been waiting for a tablet that is of premium quality, 10.1 inch, and affordable for a long time; finally, I found one. Infinix just launched their next big tablet, the Infinix X1000; this is the tablet that has all the things that are needed...
-
Infinix Joypad 10 Tablet, Spec, Features And Price In Nigeria
Infinix Joypad 10 | X1000 | Quad Core 1.2Ghz | 3G, 1G, 16GB HDD | 10-Inch Tablet | Silver A Pad, a 3G smart Phone (Data Only), and a game console, The Infinix Joypad 10 is an amazing tab. The Joypad Enables all three in one. Driven by Qualcomm...
Nigeria Tech