Nigeria Tech
How to Enable Twitter's Two-Step Verification Login Process
In the wake of recurrent breaches of numerous Twitter accounts, Twitter have decided to initiate a two-step verification process where a user is required to fill in his or her password along with a random generated temporal code.
Once this code and password is correctly entered, user is presented with his/her page and can continue using Twitter, otherwise, access is denied even if the password is correct without the code being correct.
While this verification process isn't enabled by default, users are able to enable it by clicking on the wheel icon on the top-right side of the page and click on Settings, scroll down the page and check the box Account Security to enable this feature as shown in the images below.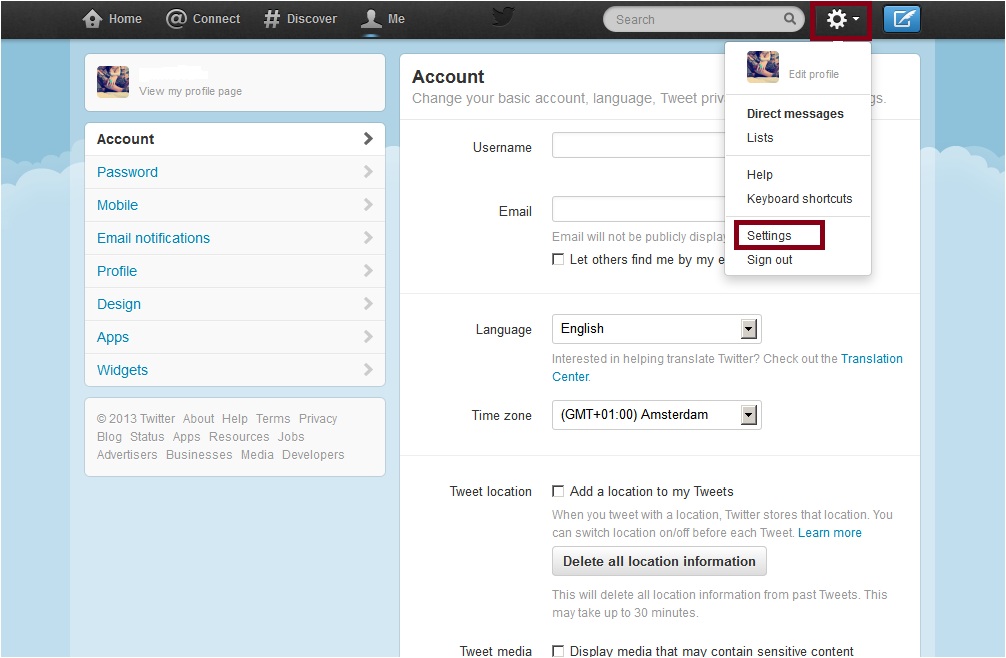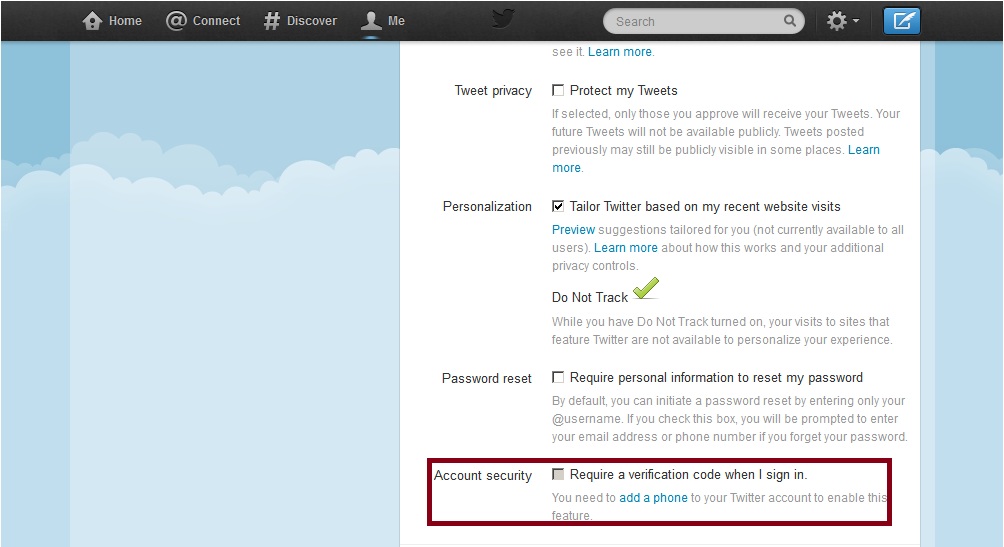 With this new feature, Twitter is fighting hard to reduce or eliminate the ease at which hackers gain access to users' accounts which is a highly welcomed development.
There is a possibility that new Twitter app updates will show up soon to give users ability to also enable this two-step verification from the smartphone app.
-
How To Unlock Samsung Galaxy Phone With Forgotten Password Or Pattern
Have you ever been locked out of your Samsung Galaxy Phone because you forgot the password or the unlock pattern? Usually this happens if you just bought a new smartphone and you put a password or unlock pattern that is hard to remember forgetting that...
-
The New Gmail For Android Smartphones
Google have rolled out new Gmail app for Android smartphones with easy access and messages are now tagged with alphabets for easy identifications of mails and groupings as we pointed out in our recent post last week. The first character of the Message...
-
How To Jailbreak Ios 6.1.2 Untethered With Evasi0n 1.4
Apple released iOS 6.1.2 last week to fix some lingering issues experienced by iPhone 4S and to a lesser degree other iPhone users. Although battery drain issue due to excessive Microsoft exchange communication between the Microsoft server and iDevice...
-
How To Root All Android Smartphone With Kingroot / Root Without Computer
Rooting of smartphone is simple and easy, especially with the recent apps found on Google Play Store that are just a one click rooting process. With these apps many people still found it difficult to root their smartphone, may be they don?t follow the...
-
How To Automatically And Manually Update Your Android Smartphone And Tablet
Google, the developer of Android Operating System is bringing out new version time after time. Updating your android device to a newer version will give new features and best performance. Most previous versions are 2.3.3 - 2.3.7 Gingerbread,...
Nigeria Tech