Nigeria Tech
Clash of The Titans: Samsung Note III VS HTC One Max
September this year would be a power struggle among smartphone makers as each of them would try to out do the other in terms of device specifications and sales. Consumers are not left out too as they will have a harder decision to make as to what device to purchase.
It has been rumored for days now that Samsung is set to release the next Samsung Galaxy Note III for September. The device is rumored to have a resolution of 1080 x 1920 which a 5.7 inch full HD AMOLED screen to go with.
Just like the Samsung Galaxy S4, the Note III will have a Octa - core processor managing things on the device and with a 13MP camera plus a stylus.
Knowing Samsung, they like to pack in serious stuff into their devices believing that no other company can rival the huge hardware and specs in their devices

Well, HTC have decided to go head to head with Samsung Note III by providing even more power with the announcement of their HTC One Max.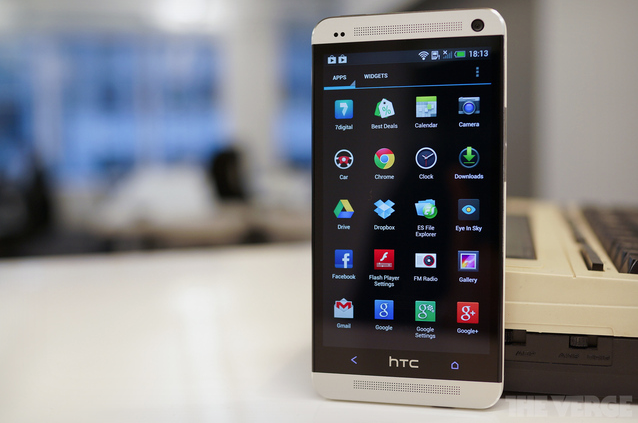 HTC One Max will have 6 inch full HD 1080 Super LCD screen with Qualcomm Snapdragon 800 @ 2.3GHz. It will also have a 2GB RAM to go with it and 13MP camera. Finally, battery to power this device would be a whopping 3200mAh with 32/64GB internal storage
Now, we know that HTC is really after Samsung in the phablet market and the HTC One Max is ready to collide with Samsung Galaxy Note III come September.
Keep in touch as we get you updated with latest news.
-
Full Samsung Galaxy Note 4 Specs Gets Leaked
Rumors of Samsung Galaxy Note 4 had been in the wild for a while but no actual word on specifications and pricing until now. An online retailer have released the specifications and tentative price tag of the Samsung Galaxy Note 4. From the...
-
Samsung Note 3 Hits 10 Million Sales In 2 Months
Samsung devices are always selling in numbers but the Samsung Galaxy Note 3 has broken records. Samsung Note 3 which was released 2 months ago has sold about 10 million pieces in just its 2 months of release even surpassing that of Galaxy Note 2 which...
-
Samsung Annouces Samsung Galaxy J: S4 Now Look Weaker
the smartphone industry is too dynamic! you can't afford to sleep or stay still if you are in the smartphone business else you lose customers. As far as we know, Samsung Galaxy S4 is suppose to be the biggest boy and the most advanced of the Galaxy...
-
Galaxy Gear Smartwatch Specs Revealed
Galaxy Gear Smartwatch is that wrist watch that Samsung is going to reveal alongside Galaxy Note III come September 4th 2013 at the Samsung Unpacked Event. Up until now, we do not know what specs and features to expect from Galaxy Gear but thanks to GigaOM,...
-
Samsung Galaxy Note 5 Launched In India - Specifications
Samsung Galaxy Note 5 that was unveiled in August has finally been launched in India. The smartphone is offered in two storage variants: 32GB variant and 64GB variant. The Note 5 will be available in Black Sapphire, Gold Platinum, and Silver Titanium...
Nigeria Tech