Nigeria Tech
Buy The New Hoverboard (Skateboard) - Smart Scooter in Nigeria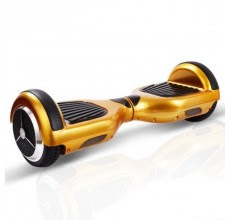 A Hoverboard (or Skateboard) is a levitating board used for personal transportation. Although, many people call it Hoverboard, its not. It is truly a Skateboard or Smart Scooter, because Hoverboards don't have wheels, but Skateboards do.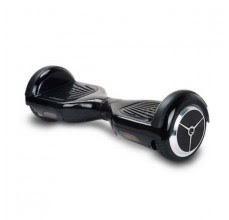 This Hoverboard (Skateboard) is available on KONGA at the rate of
#128,000
Dimensions:22 inches x 7 inches x 7 inches
Weight: 12kg
Max Load: 110 kg
Lasts 6-7 Hours on 1 Full charge [over 10 miles]
Max Speed: 12 MPH
Battery: Lithium-ion 36v 4.4AH
Charging Time: 2-3Hours
1 Year Warranty included with every purchase
Remote Included [lock and unlock]
How does it work? How can you balance on it? How many distance (KM/Miles) can it cover? All these questions are answered on Stevenbergy Post and Video
Some of your friends and family may not be aware of this, so kindly share this post on social media for free. Use the share buttons available below
-
How To Browse The Internet Without Wifi, 3g Or Egde On Android
There are developers trying very hard pushing the boundaries and narrowing the the gap of what is possible and what is not. One of such developers are the makers of this Android app called Be-Bound: Save Your Data Plan which allows one to connect to the...
-
Intelligent Lockscreen App For Android Unveiled
A new kind of lockscreen app for Android was just unveiled recently. This app by the name Cover is a lockscreen app but one that is able to learn which app you use most frequently and it will place those apps on your lock screen so that you don't...
-
Woman Shocked To Death While Receiving A Call On Her Iphone 5
A new information I stumbled upon not too long was a shocking one; one that is almost unbelievable. It was said that a woman was electrocuted to death while making a call on her iPhone 5. According to CNET, a 23 year old Chinese woman by the name...
-
Innjoo Fire - Specification, Feature And Price In Nigeria
Innjoo Fire is a new smartphone released by the well known Dubai based company -Innjoo. It was launched and released in May 2015 and is available for purchase on Jumia or Konga, or any other mobile store. Check the full specification of this lovely smartphone...
-
How To Download All Kinds Of Videos And Movies To Your Pc And Phone From Youtube Via Savefrom
YouTube is the most popular and largest video sharing site in the word. There are a lot of million videos on YouTube uploaded by individual, groups, companies, organizations and more. Millions of Music videos and movies can also be found there. But...
Nigeria Tech