Nigeria Tech
How To Browse The Internet Without WiFi, 3G or Egde On Android
There are developers trying very hard pushing the boundaries and narrowing the the gap of what is possible and what is not.
One of such developers are the makers of this Android app called Be-Bound: Save Your Data Plan which allows one to connect to the internet without a 3G network, WiFi or subscription to any Internet data.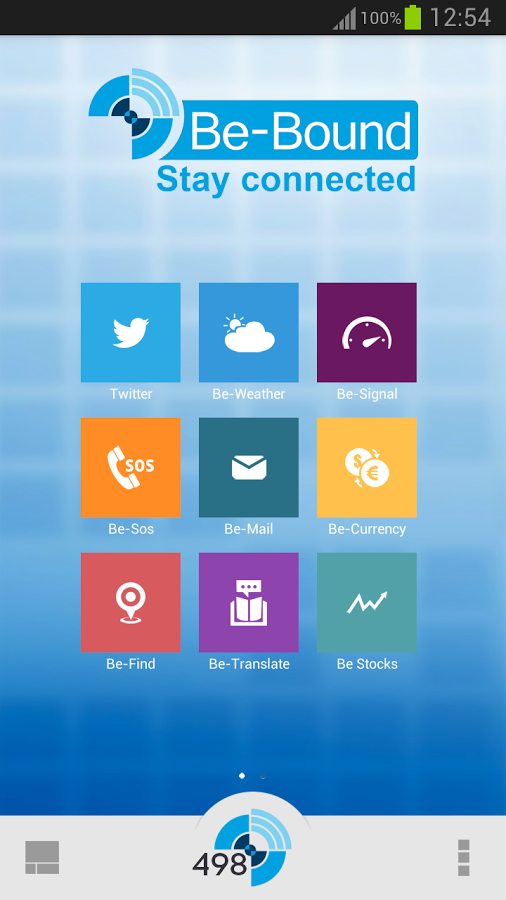 This app makes use of SMS connectivity protocol to connect you through the internet.
You would be charged the standard SMS fee and a little Be-Miles coins everytime you make a request to the internet
For network that gives unlimited SMS to their customers, it would be awesome to have such app but for those that don't the app may only be used at dire moments.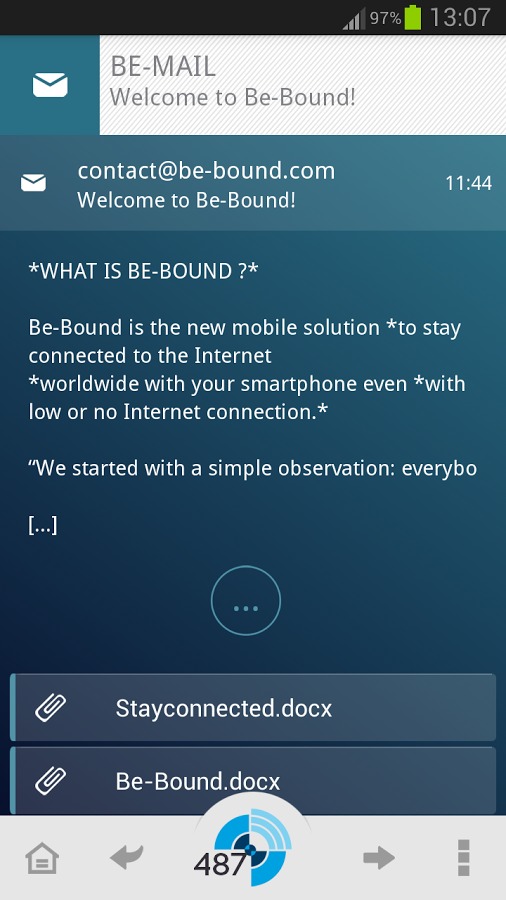 At first registration, you get a certain amount of Be-Miles for free to get you started.
One of the key features of this app is that you can check your mails, twitter, Facebook etc, however, will it be cheaper in some countries where SMS rates are high and considering that you still have to buy Be-miles coins for like $7?
Well, there is hope for this app provided they listen to users and refine the app to be compatible with multiple devices and with other telecoms networks in different countries.
Download Be-Bound from this link if you are interested in the app.
Like our Facebook page and follow on Twitter for more smartphone news and app downloads
-
Airtel And Google Partner To Give Free Internet In Nigeria
Internet is here to stay in Nigeria and more people are joining the internet world daily in this precious country Nigeria. One problem though is that, the cost of accessing the Internet is high and not too fast in this part of the world. Consequently,...
-
Airtel Now Blocking Bis For Non Bb Phones In Phases
1st of December, Airtel announced to its subscribers that her BIS packages working on non BB phones would be blocked and disabled on the 2nd of December. Well, it does seem that Airtel have started blocking the BIS for non BB phones today. This is being...
-
How Telecommunication Company In Nigeria Defraud Non-blackberry Users
It is nothing short of day light robbery that have been happening to Nigerians. Telecommunications industry have decided to favor a set of smartphone users (Blackberry) why robbing other smartphone users (Nokia, iPhone, and Android devices). It is almost...
-
How To Minimise Data Usage On A Smartphone
Using a smartphone is a beautiful thing. You have so many applications installed, most running in the background. The ability for smartphones to multitask compared to other phones gives it the superior edge over other kinds of phones. However, this multitask...
-
How To Browse For Free With Mtn Using Psiphon Hui
Browsing with the fastest and cheapest network today can be difficult, especially with the huge charges by different network providers in Nigeria. Because of this, many softwares have been developed by software developer to aid the browsing experience....
Nigeria Tech