Nigeria Tech
Woman Shocked to Death While Receiving a Call on Her iPhone 5
A new information I stumbled upon not too long was a shocking one; one that is almost unbelievable.
It was said that a woman was electrocuted to death while making a call on her iPhone 5.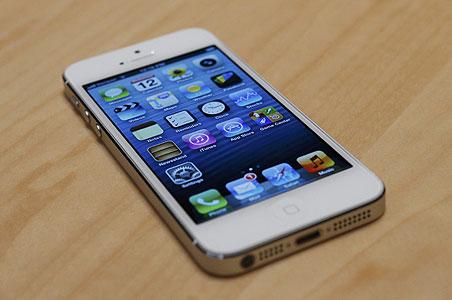 According to CNET, a 23 year old Chinese woman by the name Ma Ailum from China's Xinjiang region was allegedly electrocuted when she answered a call while charging her iPhone 5 as reported by the Chinese based news agency Xinhua.
According to Apple's spokes person, the company is "deeply saddened to learn this tragic incident and offer our condolences to the Ma family". Apple "will fully investigate and cooperate with authorities in this matter".
We have of course heard of iPhone 5 getting seriously hot when in use and charging. We have also heard malfunctioning iPhone 5 resulting in it getting burnt. However, iPhone 5 electrocuting someone to death while charging and answering a call? Its a first and almost unbelievable.
Consequently, it would be really important for Apple to conduct a thorough investigation into this incident and make the public aware of the results of such investigation.
-
Evasion 7 Tool Scandal: Evad3rs Releases A Statement
Following the scandalous events surrounding the release of the evad3rs evasion 7 Tool to untethered jailbreak iOS 7, the evad3rs team have released an official report detailing what happened and why the app in question Taig was included in the Chinese...
-
Chinese Woman Almost Lost Eye When Using Iphone
Using an iPhone in China is now a thing for concern these days with the rate at with domestic disasters are happening while using Apple iPhone. The first was a woman being electrocuted to death, followed by a man thrown into coma when electrocuted by...
-
Apple Lauches War Against Counterfeit And Third Party Adapters
Sequel to the recent developments in China which saw the electrocution to death of a Chinese woman and the electrocution to coma of another Chinese man due to the use of unauthorized iPhone adapters on their iPhone devices, Apple have decided to launch...
-
Alleged Galaxy S4 Explosion Burns Down House
A new report from China quickly made headlines news. This was as a result of a devastating explosion from smartphone according to the Chinese news agency on.cc. The rate at which smartphones are exploding in China is becoming worrisome. Its becoming like...
-
Buy The New Hoverboard (skateboard) - Smart Scooter In Nigeria
A Hoverboard (or Skateboard) is a levitating board used for personal transportation. Although, many people call it Hoverboard, its not. It is truly a Skateboard or Smart Scooter, because Hoverboards don't have wheels, but Skateboards do. ...
Nigeria Tech