Nigeria Tech
BlackBerry Was Asked 4 Years Ago To Tackle Whatsapp But Refused
Four years ago, a former employee of BlackBerry who is now the founder of Kik messaging app, Ted Livingston, told executives in BlackBerry to make BBM available to both Android and iPhone so that it can curb the strength Whatsapp is having on these devices but this advice went on deaf hears.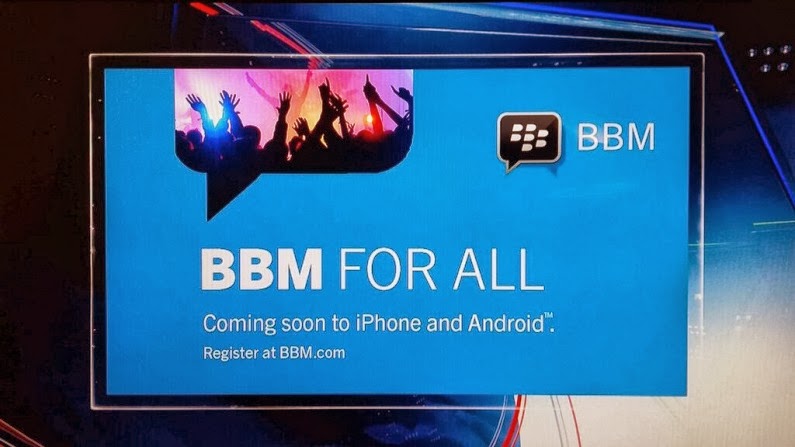 According to Ted, who worked for BlackBerry as an engineer while a mechatronics student at University of Waterloo persuaded BlackBerry executives to expand BBM to other platforms with the rise of Android and iOS and they absolutely refused.
He says he understands their point of view as people buy BlackBerry because of its BBM and releasing BBM to other platforms poses a serious risk.
Ted Livingston later left BlackBerry due to their hardheadedness to create his own app known as Kik that was cross platform and became extremely popular. Kik has about 90 million users to date while BlackBerry has only 60 million users. This popularity made BlackBerry to sue Ted for patent infringement but was settled finally.
According to Ted, "BBM was the killer app and chat apps are still the killer apps of consumer smartphones, if RIM had spun BBM out of the company and let an independent company run with (as a cross platform service) it would be big enough to rival Facebook"
Of course, this gentle advice that BlackBerry disregarded is now been put into action and soon, BBm will go cross-platform
Like our Facebook Page and Follow on Twitter to know when BBM finally drops on Android and iOS
-
Blackberry Interim Ceo John Chen Salary Structure
Blackberry fired Thirsten Heins few days ago and was replaced by John Chen as interim CEO pending the time a permanent person takes the affairs of CEO for BlackBerry. However, the salary given to John Chen looks like BlackBerry already concluded that...
-
Blackberry To Bring Ads To Bbm On Android And Iphone
It's exciting using BBM on Android and iOS devices, 10 million downloads in 24hrs is a testament to that and that's a good thing for the Canadian company, but not without a catch. The catch is the bad news but there's good news too. ...
-
Whatsapp Vs Bbm: Which Is Better?
Finally, BBM has gone cross platform (Android, iOS and BlackBerry OS) for about a week now and million of Android devices are already pinging massively. Whatsapp on the other hand have been around cross platform for a longer period and with a lot...
-
Blackberry Ceo Says Blackberry Messenger Would Be Available Before Summer End
Mi BlackBerry CEO Thorsten Heins announced that Blackberry messenger for iOS and android would be available before the end of summer this year.  This means that before the end of September there should be BlackBerry Messenger in the Apple app store...
-
Blackberry Bbm Coming To Iphone And Android
iPhone 4 running Blackberry MessengerUpdated: Apple approved BBM for iPhones. This was the news we picked up recently with even images. However, we known that come summer, BBM should be available for download on Android devices and iPhone. Date is given...
Nigeria Tech