Nigeria Tech
Blackberry BBM Coming to iPhone and Android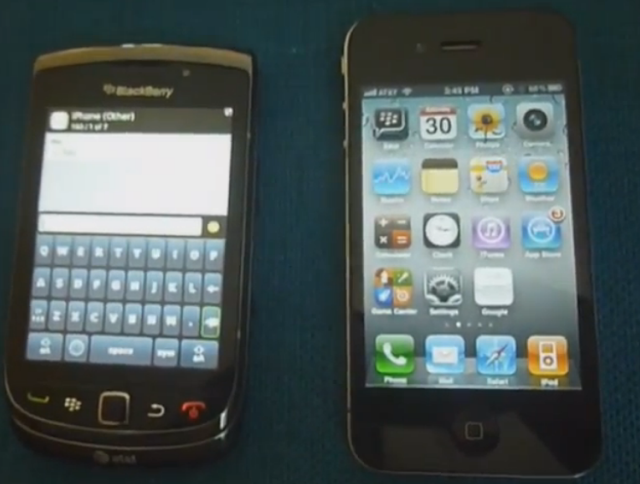 iPhone 4 running Blackberry Messenger
Updated:
Apple approved BBM for iPhones. This was the news we picked up recently with even images. However, we known that come summer, BBM should be available for download on Android devices and iPhone. Date is given below for download release date.
Blackberry CEO Hein announced that the Blackberry Messenger (BBM) app which is currently exclusive to Blackberry devices will be made available to iPhones and Android devices.
According to the CEO, "it is time for BBM to be made available to other competing smartphones".
Blackberry Messenger


Whatsapp, which is fast gaining a lot of attention due to its cross platform nature is almost making BBM less important, hence, we believe that its a good idea to offer BBM to other OS platforms and smartphones.
However, it could end up to be not so good a idea because some people are still tied to Blackberry devices because of BBM.
Time only is the judge of all things as it will reveal whether this is a good idea or bad idea by the Blackberry company
BBM will be free for Android devices running ICS (4.0.4) above and Apple devices running iOS 6.0 and above but may not be free for Windows Phone 8 devices.
Apple have approved BBM for iPhones and would be released in June for download .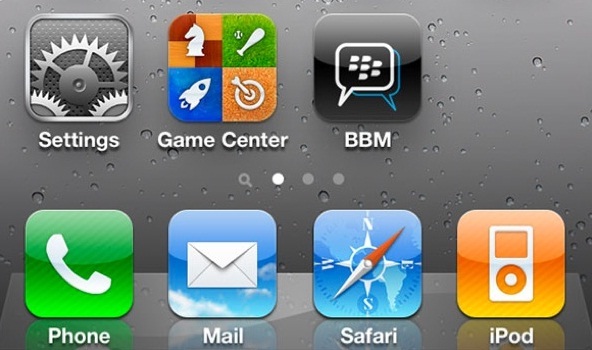 Blackberry Messenger on iPhone 4
Once its approved by Google Play store it will be available for download.
We will make sure to put you in the know as soon as its available for download. So stay tuned.
-
Blackberry To Bring Ads To Bbm On Android And Iphone
It's exciting using BBM on Android and iOS devices, 10 million downloads in 24hrs is a testament to that and that's a good thing for the Canadian company, but not without a catch. The catch is the bad news but there's good news too. ...
-
Whatsapp Makes Fun At Blackberry
Whatsapp released and update to their Whatsapp Messenger for Android platform yesterday, stressing on the good things you get to gain from using Whatsapp Messenger. One of the good things according to Whatsapp is that you don't need to remember PIN...
-
Whatsapp Messenger For Blackberry 10 Updated
The popular cross platform Instant social messaging app Whatsapp for BlackBerry 10 just got an update. Various updates have been rolled out by Whatsapp over these past few months. This could be due to the announcement by BlackBerry to make BlackBerry...
-
Finally Blackberry For Android Gets A Released Date
Since the day that CEO of BlackBerry announced that BBM for android and iOS Would be available, the anticipation to have the app running on said devices have grown strongly. This was made even more obvious when a fake BBM app was released on the Google...
-
Fake Bbm Application In The Google Play Store
Just today, we have noticed a fake Blackberry Messenger in the Google Play Store that have been submitted and already getting downloads and points. Already, 1,870 people have downloaded this application that could be either a malware or virus. As stated,...
Nigeria Tech