Nigeria Tech
BlackBerry Interim CEO John Chen Salary Structure
Blackberry fired Thirsten Heins few days ago and was replaced by John Chen as interim CEO pending the time a permanent person takes the affairs of CEO for BlackBerry.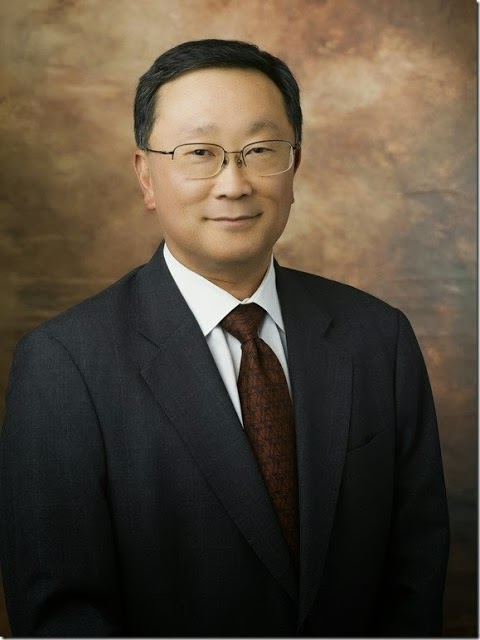 However, the salary given to John Chen looks like BlackBerry already concluded that Chen would be the possible person to remain as CEO.
Thorsten Heins left BlackBerry with an estimated worth of $22 million but John Chen would get more than that if he was to leave according to the salary structure listed below.
Salary: $1 million
Bonuses: $2 million
Stock value for 5 years: $85 million
Restricted shares available over time: $13 million.
These values are staggering, however, for someone with so much experience and seeing how he transformed Sybase to a huge company, BlackBerry needs to be able to attract John Chen as much as possible, hoping he can turn the company around for good; and if he can't and was fired without reason, he receives $6 million in salary as a parting payment.
Like our Facebook page and follow us on Twitter for more smartphone gist and tutorials.
-
Blackberry's Plan For 2016
BlackBerry Inc. formerly known as Research In Motion have been taking new strides in the past months in other to stay relevant in the smartphone industry. For the most parts, the plan is working and BlackBerry is seeing substantial attention from smartphone...
-
Blackberry Vows To Prosecute Leakers Of Its Products
New developments coming from the BlackBerry company, specifically from John Chen, CEO of BlackBerry is that there will be a strong crackdown on those personnel or individual that is responsible for leaking company's confidential information. ...
-
Blackberry Reaches Agreement To Sell Its Real Estate Holdings In Canada
The struggling Canadian smartphone with manufacturing company have reached agreement to sell most of its real estate holdings in Canada to help the company have enough cash to turn the company around. According to bloomberg, BlackBerry will sell...
-
Blackberry Z50 Smartphone
Whenever there is a new boss in a company it is always accompanied with a lot of changes and exciting announcements. John S Chen is the new Interim boss of BlackBerry and that comes with new announcements and changes. One of them is the rumor of the company...
-
Blackberry Was Asked 4 Years Ago To Tackle Whatsapp But Refused
Four years ago, a former employee of BlackBerry who is now the founder of Kik messaging app, Ted Livingston, told executives in BlackBerry to make BBM available to both Android and iPhone so that it can curb the strength Whatsapp is having on these devices...
Nigeria Tech