Nigeria Tech
BlackBerry Update 10.2.1 Goes Live, Download Now
BlackBerry 10.2.1 update is now live worldwide for all BlackBerry 10 devices.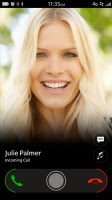 BlackBerry 10.2.1 is one with the most significant update so far bringing huge number of makeovers, new features and enhancement of existing features.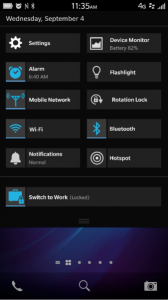 If you are ready to update to the latest version, just follow these steps. Its advised that you do a backup before you do a major OS update.
1. Go to settings and look for the Software Update to check manually if the update is available in your country and for your carrier. If you did see the Update, just click on it and let the update begin downloading. You can let it do its thing in the background while you go about your business. At the end of the download, you would be prompted to install the update.
2. In case the method above didn't bring out the update, you can plug in your device to the PC and then let BlackBerry Link search and fetch you the update. If you see the update, you can then download and install to your computer.
If you still encounter didifficulties, you can use this link
http://goo.gl/fQF4n9.
With these two steps you should be able to see and download the update. However, if you are still having issues, drop your comment below and we would try to help you solve it.
Like our Facebook page and follow us on Twitter for more smartphone news.
-
How To Upgrade Infinix Hot 2 To Android 6.0 Marshmallows
Infinix is not resting in making sure her customers gets the best and latest as far as product design and operating system go. Recently, the French based smartphone company started rolling out Android Marshmallows 6.0 to those using the Infinix Hot 2...
-
How To Fix Bbm 10.3 Error On Blackberry Devices
BBM 10.3 is the latest BBM update for BlackBerry devices which packs many features; however, some users have not been able to use the update to the error its giving as shown in the image below. The error is affecting those using BB10 OS below 10.2.1.1925....
-
Bbm Update App Version 1.0.1.108 Fixes Crash On Ios 7.0.3
Update: BlackBerry have released an update to fix the BBM crash issue encountered on iPhone running iOS 7.0.3 firmware. You can get the download here. Some reports have been sent out that BBM for iPhone is having a crashing problem and in particular,...
-
Download Apple's Ios 6.1.4 For Iphone 5
While we are yet waiting for iOS 7 to drop during the WWDC conference by June 10th, Apple have decided to release a new firmware update. This update iOS 6.1.4 was released few minutes ago and is only compatible for iPhone 5 device. In case you are in...
-
How To Update Your Blackberry Os Simplified
How to update your blackberry OSOne common task that smartphone owners would always like to do issue updating of new operating system for their devices.Blackberry device owners can update their device by following the step by step guide below. Please...
Nigeria Tech