Nigeria Tech
How to Upgrade Infinix Hot 2 to Android 6.0 Marshmallows
Infinix is not resting in making sure her customers gets the best and latest as far as product design and operating system go. Recently, the French based smartphone company started rolling out Android Marshmallows 6.0 to those using the Infinix Hot 2 smartphone. This is very laudable because only a handful of high end smartphones are receiving the 6.0 update at the moment. This shows that Infinix and Google partnership is yielding great results.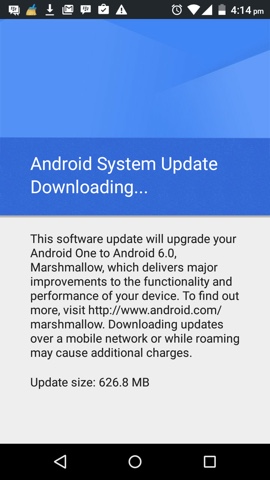 If you are in possession of Infinix Hot 2 then you can go ahead and update your phone to latest Android 6.0. However you should do the following before you update to avoid bricking your phone -

I called these the Don'ts

.
1. Make sure the Infinix Hot 2

is not rooted

. If you already rooted the smartphone you should

unroot

before going on with the update.
2.

Stock recovery only

must be installed on the device. If you have a custom recovery on the device,

remove it completely

else,

you will brick the phone

after the update.
Now that we have the don'ts out of the way, you should go to your Software Update app or navigate to Settings/About Phone/Software Update to download the new 600+ MB file. This mean a WiFi connection is better suited to downloading the OS update. Once update is downloaded, you can either install the update by restarting the phone or you can just click on Restart &

Install

. My advice is to wait of couple of days before installing this new 6.0 marshamallow update. This is because bugs mught be present and immediate fixes may not be available unt

il after sometime.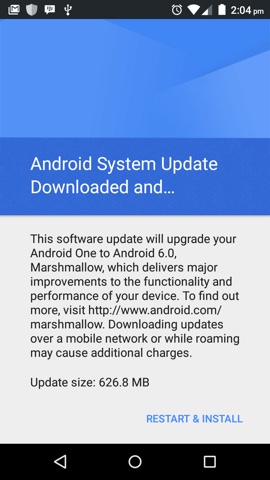 Once the update is installed, you can check the OS version from settings to be sure you installed the right thing. Of course phone will likely brick if it wasn't the right thing. Because Infinix is slightly rolling this update out in phases, some may not get the update request. If you do not see the official OTA update and cannot wait, you can still download the zipped 6.0 file and flash on the Hot 2.
Word on the street is that the new 6.0 marshmallows update is stable and works well for most and not too good for some. Furthermore, we notice that there is some visible difference to the Android One. The app drawer has a new look and the settings menu has some new set of menus. The difference you will notice more are system performances and UI east

hetics

. One last thing, this is the first version of the 6.0 update and that means some bugs will exist but in the course of coming weeks, bug fixes will be delivered

as

small system update files.
Have you updated Infinix Hot 2 to Marshmallows 6.0? Give us your opinion and what you think.
Like our Facebook page and follow us on Twitter for more smartphone gist.
-
How To Unbrick Infinix X509 Aka Zero 2 After Software Update
There are times we forget that it is forbidden to install updates for Infinix Zero 2 if it is rooted. Well we get a fix for you and it is very easy to unbrick the bricked Infinix Zero 2.What you Need1. Bricked Infinix Zero 22. Good USB cable3. A Windows...
-
Blackberry Update 10.2.1 Goes Live, Download Now
BlackBerry 10.2.1 update is now live worldwide for all BlackBerry 10 devices. BlackBerry 10.2.1 is one with the most significant update so far bringing huge number of makeovers, new features and enhancement of existing features. If you are ready...
-
Download Apple's Ios 6.1.4 For Iphone 5
While we are yet waiting for iOS 7 to drop during the WWDC conference by June 10th, Apple have decided to release a new firmware update. This update iOS 6.1.4 was released few minutes ago and is only compatible for iPhone 5 device. In case you are in...
-
How To Update Your Blackberry Os Simplified
How to update your blackberry OSOne common task that smartphone owners would always like to do issue updating of new operating system for their devices.Blackberry device owners can update their device by following the step by step guide below. Please...
-
How To Automatically And Manually Update Your Android Smartphone And Tablet
Google, the developer of Android Operating System is bringing out new version time after time. Updating your android device to a newer version will give new features and best performance. Most previous versions are 2.3.3 - 2.3.7 Gingerbread,...
Nigeria Tech