Nigeria Tech
Apple Watch, iPhone 6S, iPad Pro and lots More In 2015
In 2015, A lots awaits us from Apple:
Apple Watch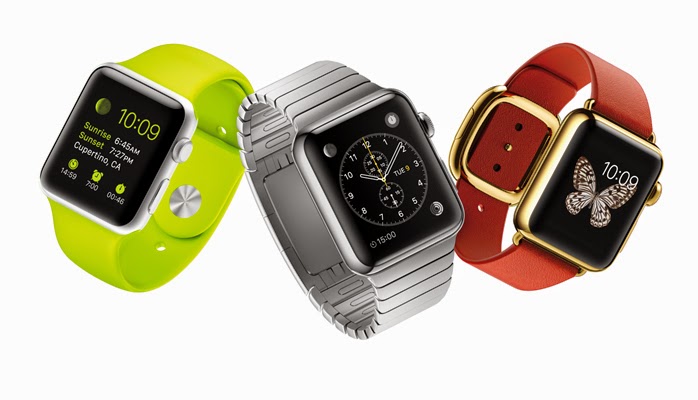 The Apple Watch collection features highly polished stainless steel and space black stainless steel cases. The display is protected by sapphire crystal. And there?s a choice of three different leather bands, a link bracelet, a Milanese loop, and a band made from high-performance fluoroelastomer. Apple Watch is designed to be worn during all your daily activities, from morning workouts to nights out. That?s why Apple took a refined 316L stainless steel ? an alloy that is remarkably corrosion resistant ? and cold forged it to make it 40 percent harder and less susceptible to nicks and scratches. An additional diamond-like carbon (DLC) layer gives the space black stainless steel its distinctive look.
Release date, Features, Price and Specs
iPad Pro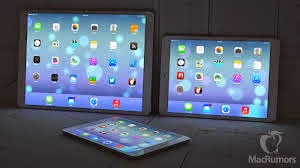 The "iPad Pro" is expected to be an even larger version of the iPad Air, (now ipad Air 2) and ipad mini 3 with a display of 12.2 to 12.9 inches. It is expected to feature an ultra high-resolution display and an A8X processor.
At a Glance:
12.2 to 12.9-inch high resolution display
A8X processor
2 GB RAM
iOS 8
Touch ID
White/Silver, White/Gold, Black/Space Gray
Release date, Features, Price and Specs
iPhone 6S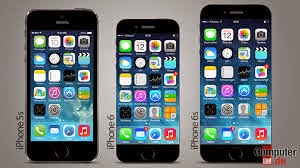 After the introduction of iphone 6 and 6 plus, apple has focused on another upcoming iphone 6S, despite the #BendGate and other related issues. The ?iPhone 6S Mini? is expected to be with a 4-inch screen, A9 processor, Dual-lens DSLR -quality camera and is expected to have similar specs with iphone 5S.
Release date, Features, Price and Specs
Other expected device from Apple in 2015 are : 12-Inch MacBook and More
Any comment? Feel free to do so, or share with friends and enjoy this 2015.
-
Fake Apple Smartwatch Showed Up
During the just concluded CES 2015 that happened in Las Vegas, a lot of gadgets and technology was displayed. One in particular caught our attention because it involves the unveiling of a cloned version of a much anticipated product , Apple Watch. The...
-
Apple: We Want To Sell 50 Million Apple Watches In 2015
Apple announced Apple Watch during the September 12 Apple event in California and since then, the new Apple Watch is the new cool gadget that is being talked about for a while now. Apple already said that the Apple Watch would cost $349 while the gold...
-
12.9inch Ipad Shown Off And Ready For Release
Rumors of Apple intending to release a 12.9inch iPad is already going through the internet within the past few hours. The Wall Street Journal (WSJ) first release the notion that Apple will release a 13" iPad in one of their articles in 2013. ...
-
Apple Watch Is Now Available In India - November 6.
Apple watch, which was launched and now available in many countries in Europe and the US will now be available in India from November 6. It has been speculated that the Apple watch is a combination of WiFi and the use of the M8 motion co-processor. The...
-
List Of Expected Smartphones Of 2015 (top 7)
Technology keeps advancing each day and there are a host of smartphone makers with a number of devices aimed at improving technology. No doubt, advancement and innovation will keep coming year in, year out. A lot of innovations were witnessed in 2014...
Nigeria Tech