Nigeria Tech
List of Expected Smartphones of 2015 (TOP 7)
Technology keeps advancing each day and there are a host of smartphone makers with a number of devices aimed at improving technology. No doubt, advancement and innovation will keep coming year in, year out. A lot of innovations were witnessed in 2014 (such as, iphone 6, HTC One M8, Samsung Galaxy S5, Sony Xperia Z3 and so on), and such is expected to happen as we enter the second month of the year. What are the expected or upcoming smartphones in 2015. Lets take a look at few of them....
Samsung Galaxy S6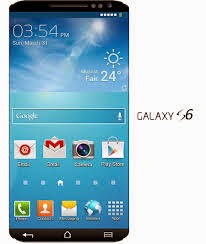 As we all know the features of Samsung Galaxy S5, the Samsung Galaxy S6 has a number of big changes in store, according to latest leaks and insider reports. With the Galaxy S6 reportedly being pieced together inside Samsung HQ under the codename 'Project Zero', it is believed the phone will be the most comprehensive update yet to the company's flagship phone line.
Samsung Galaxy S6 is expected to feature:
5.5 Inch, 1440x2560 px display,
Super AMOLED Android v5.0 (Lollipop)
Octa core 2000 MHz processor
20 MP Primary Camera,
5 MP Secondary
3G, WiFi, NFC
32 GB Internal Memory, Expandable up to 128 GB
4 GB RAM
3300 mAh, Li-Polymer battery.......and more
Imagine how these features will perform wonders. Anyway its our expectation, lets keep our fingers cross
Samsung Galaxy Note 5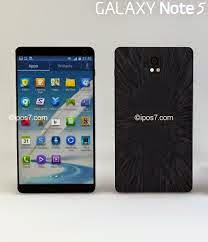 Samsung galaxy note 4 is still fast selling and has a lot of amazing features. Yet, samsung is still expected to come up with galaxy note 5 this year. Here are some expected features of Note 5
Expected Key Features
5.9 inch 4K SUPER AMOLED display pumping out 600+ ppi.
4GB RAM
Internal storage capacity: 16GB, 32GB and 64GB, expandable upto 128GB.
Aluminium finished edges with an all metallic curved body.
Octa core processor of 2.9Ghz with a 64 bit architecture which will be the Exynos variant and a Quad Core Snapdragon 808 variant.
Finger print sensor and retina scanner is more than likely to be included.
An 18 Megapixel, 1/3? sensor camera with f2.0 Aperture and 4K recording capabilities.. 5 Megapixel wide angle front facing camera for selfies.
Knox Security mode and Heart rate sensor.
Super Battery Saver mode along with Wireless Charging.....and many more
We are waiting.....
Apple iPhone 7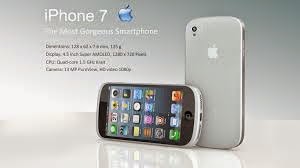 iphone 6 rock the market in 2014, and apple recorded the ever selling number of iphone at the first quarter. Despite its different issues, it is expected that 2015 will be another year for apple, as the iphone 7 is expected to rock too. Here are some expected key feature of this phone.
Expected Key Features
iPhone 7 is expected to have a screen size bigger than that of the iPhone 6 Plus Speculations of having a quad-core A8 processor A 14 megapixel camera is also speculated iPhone 7's memory could be 256GB or even higher a quad-core A8 processor or even higher is expected 4G equipped providing better connectivity A new battery technology is expected to be in the works to provided extended hours of usage.
March 2015 will give us more opportunity to know exactly what iphone 7 will contain.....lets keep our finger cross.
HTC One M9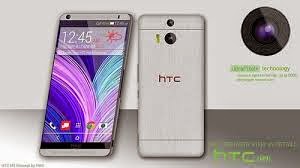 After the introduction of HTC one M8 rumor has it that HTC is coming up with HTC One M9 in 2015. this phone is expected to have a larger resolution and improved memory storage. the latest android L(5) will run on it. Take a look at some of its expected key features.
Expected Key Features
5.2-inch screen with 1440 x 2560 resolution
2.5GHz snapdragon 805 processor
Android 5.0
64GB of native storage One with 128GB of memor
Higher MP camera (both rear and front)......and lots more
We are waiting.....
Sony Xperia Z4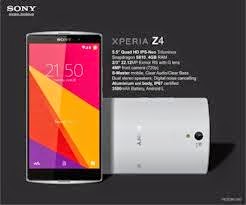 Another expected smartphone this 2015 is the Sony Xperia Z4. This will also be an amazing smartphone that will blow your mind with the expected key feature to rock the mobile market. As wonderful is Xperia Z3, Xperia Z4 is more superb and mind-blowing. Take a look at its expected key features.
Expected Key Features
5.2inch 2,560x1,440 QHD Display Pack a 64-bit quad-core Qualcomm Snapdragon 810 Processor, paired with an Adreno 430 GPU A whopping 4GB RAM Run Google's Android 5.0 Lollipop software and many key feature.
LG G4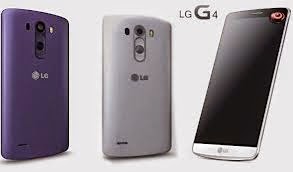 Expected Key Features octa-core processor features LTE-A Cat 6 network capabilities, giving users the ability to access 4G speeds that reach up to 300mbps The Nunclun packs four 1.5GHz ARM Cortex-A15 cores for the tough stuff and four 1.2GHz ARM Cortex-A7 cores for the lighter lifting expected to be anywhere between 15-17/20.7 megapixels
Microsoft Lumia 1030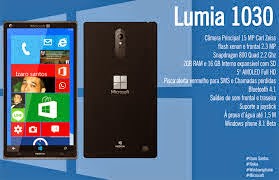 Expected Key Features 5.8 inch Quad HD display Windows 8.2 OS feature a Snapdragon 805 processor 3 GB of RAM plus 32 or 64 GB of storage, a microSD card slot a 41 megapixel Pureview back camera and an 8.7 megapixel front camera a 4300 mAh battery and supports wireless charging.
NOTE
: These are just few of expected smartphones selected for this year (2015). There are lots of smartphones that will be surely introduced to the mobile market. Please keep up-to-date with Zeal Technology, for more info on latest release!
2015 will surely be a year of improved technology to enjoy. Have you heard about ANDROID AUTO FOR VEHICLES IN 2015. Take a look at it,
Don,t forget to share this post with friends, using the share button below
Or like our page on
Facebook
-
Samsung Galaxy A9 - 6 Inches Display, Fingerprint Scanner - Specifications
Samsung has announced its Galaxy A9 smartphone at a launch event in China. Samsung's newest smartphone boasts a 6-inch screen and includes a non-removable 4000 mAh battery. Running on Android Lollipop 5.1, the smartphone has a fingerprint scanner...
-
Samsung Re-launches Galaxy A7, A5 And A3 For 2016
Samsung has officially unveiled a 2016 reboot of its Galaxy A series. The new range includes the Samsung Galaxy A3, Samsung Galaxy A5, and Samsung Galaxy A7 rebooted for 2016. According to Samsung "The line-up reinforces the Samsung Galaxy design heritage,...
-
Samsung Galaxy S7 Coming In January - Specifications
Samsung Galaxy S7 release date has been Leaked as confirmed by Samsung Electronics, with latest reports suggesting the handset will be formally unveiled in January. Samsung Electronics announced that in January 19, 2016 they will be announcing the next...
-
Blackberry Venice 'priv' Slider - Specs, Release Date And Rumors
A leak in August stated that BlackBerry Venice has been confirmed to be released in November 2015. No doubt, the year 2015 has been the most significant year in the "world of smartphones" with the new releases of various "big smartphones", like...
-
A Review Of Samsung Galaxy Note 4 Before Samsung Galaxy Note 5 Rolls In
It would be easy enough for Samsung to just respond to the rise of phablets with a bigger phone (and it has ? the Samsung Galaxy Mega exists for people who really want a tablet-size phone), but it's actually exercised healthy restraint. The Note...
Nigeria Tech