Nigeria Tech
Apple: We Want To Sell 50 Million Apple Watches In 2015
Apple announced Apple Watch during the September 12 Apple event in California and since then, the new Apple Watch is the new cool gadget that is being talked about for a while now.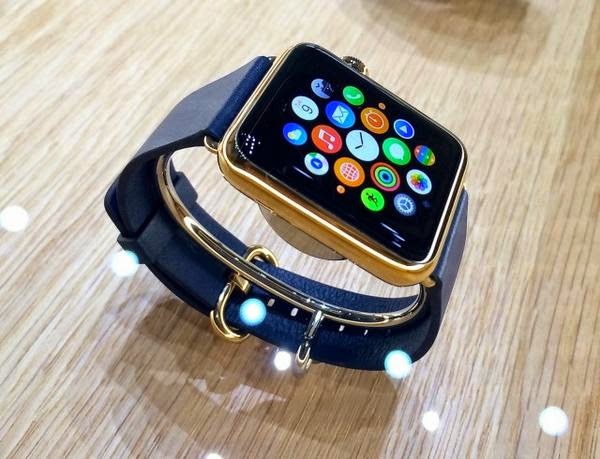 Apple already said that the Apple Watch would cost $349 while the gold version can go as high as $4999. This is however a lot of cash compared to rival smartwatches like the Moto 360, Galaxy Gear and Pepple watch.
That being said, Apple hopes that even though the cost of the Apple Watch outweighs that of her competitors, Apple said they would be looking at selling 50 million quantities of the Apple Watch in 2015.
The Apple Watch is no doubt a very great gadget on your hand but are you willing to spend $349 on one? Lets hear your thoughts about this.
Like our Facebook page and follow us on Twitter for more smartphone news.
-
Foursquare For Apple Watch Released
Apple Watch is the latest cool gadget of the town. Many people want the smartwatch not because it is the best smartwatch in the world but because it is a product made by Apple Inc., and having one just dictates a lot of class. One of the thing...
-
No One Knew Apple Watch Would Be This Cool
Up until now, the reaction to smart watches released by the likes of Samsung, Google, Sony and even Pebble had been met with a lot of dissatisfaction; like there was something missing with the various types that were released by this tech giants. But...
-
Galaxy Gear Smartwatch Specs Revealed
Galaxy Gear Smartwatch is that wrist watch that Samsung is going to reveal alongside Galaxy Note III come September 4th 2013 at the Samsung Unpacked Event. Up until now, we do not know what specs and features to expect from Galaxy Gear but thanks to GigaOM,...
-
Samsung Galaxy Gear Smartwatch Unveiling
At a time, technology focus was on cars, later on Screens, Computers and software and hardware. Now, technology focus have shifted towards phones; producing phones that are very powerful and making life easier. However, there's a new focus...
-
Apple Watch Is Now Available In India - November 6.
Apple watch, which was launched and now available in many countries in Europe and the US will now be available in India from November 6. It has been speculated that the Apple watch is a combination of WiFi and the use of the M8 motion co-processor. The...
Nigeria Tech