Nigeria Tech
Tecno Phantom Pad 2 G9, Specification and Price in Nigeria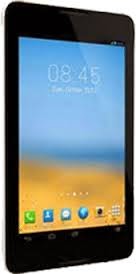 Phantom PAD ? has surpassing Android 4.2, 7.8 inch IPS touchscreen, a powerful 1.3G Quad-core processor. Its metal body and slim design present a sense of "armored warriors", embracing the concept of strength and beauty. It's also comfortable to touch and enchanting to view. Camera, FM, Bluetooth are some of the useful features that are handy to use. This superb phone supports 16GB ROM and 1GB RAM, it is enough to store your music and media.
Product Information
Brand
Tecno
Product Type
Tablet
Product Title
Phantom Pad 2
Model
G9
General Features
Sim Type
Single Sim
OS
Android OS
Network
2G and 3G
Dimensions
Depth
8.5 mm
Width
200 mm
Height
135.2 mm
Display
Screen size
7.9 inches
Primary Camera
5 MP
Secondary Camera
5.0 MP
Memory
RAM
1 GB
Internal
16 GB
Internet
Edge
Yes
GPRS
Yes
3G/4G
3G
WiFi (Internet)
Yes
Price
N37,000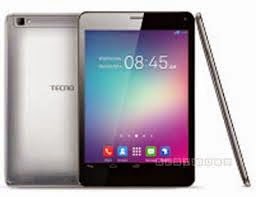 Buy Tecno

Phantom Pad 2 G9 | 3G, Wifi, 1GB, 16GB HDD | 8-Inch Tablet on KONGA
-
New Tecno Phantom Pad Ii Specifications And Price
Finally, Tecno have released the Tecno Phantom pad II aka Tecno G9. This is now the elder brother to the Phantom Pad P9 that was released in December last year. For the purpose of clarity, we shall refer to this new Tecno phantom pad II as Tecno...
-
Tecno Phantom A3 Specification And Review
Tecno Telecoms have released the latest version of the phablet line of devices. Few weeks ago, Tecno Phantom A2 aka F8 was released with specs and designs similar to the Samsung Galaxy Note series. Tecno Phantom A3 is a slight improvement over its predecessor,...
-
Tecno Phantom A Vs Tecno Phantom A+
Its no news that Tecno's Phantom A was a huge success when it was first launched, selling in volumes to the extend that the likes of MTN and Etisalat were also selling to customers. Capitalizing on the success of Tecno Phantom A, the guys at Tecno...
-
Samsung Galaxy S5 Mini, Specs, Features And Price
Samsung Galaxy S5 Mini | G800H | Charcoal Black Outfitted with a 4.5 inch HD Super AMOLED display, the Galaxy S5 mini delivers a wide and vivid viewing experience, and its compact size provides users with additional...
-
Lenovo A3300 Quad Core 1.3ghz | 3g, Wifi, 8gb | 7-inch Tablet | Black
Lenovo A3300 Quad Core 1.3GHz | 3G, Wifi, 8GB | 7-Inch Tablet | BlackHave you dreamt of your own tablet device before 2014 runs out? Here is your biggest chance of owning a lenovo A3300 Quad Core at the cheapest price ever in Nigeria on Konga....
Nigeria Tech