Nigeria Tech
How To Catch a blackberry thief
Updated
How to Locate your blackberry phone with Blackberry Protect
1.
Go to this link and register for your blackberry ID if you don't have one already
2. Download Blackberry protect from the App World on your device and then follow instructions to activate it.
3.If you are asked for a Blackberry ID, use the one you just registered in step one
4. To locate your device, visit here on a PC or on a Phone and log in using your Blackberry ID.
5. Once you log in, your phone details will be displayed as shown below
6. Click on View Location and wait for it to get your location
7. Once it has gotten your location, "Located" will be displayed to you
According to the image below, location is 16m accurate.
Consequently, if the thief was able to leave the venue you can know its location and find him. SInce blackberry PIN don't change, you will always be able to find the thief.
If you desire to lock or wipe the device, you can equally click on "Lock Device" or "Wipe Device"
At least none of your data will be visible to the thief.
One good feature of this app is that if your device is put on silent or switched off (Full Power Off), you can use the play sound option to make the device play sound loud and clear.
If its on silent it will play out loud. If its switched off, once its switched back on, it will play the sound right away.
If the battery was pulled out, once its back in and the device is on, the sound will also play out loud.
Consequently, if the thief is still around the area it was stolen or in the room, you will get him or her
It is usually advisable to use a strong password when setting your blackberry ID so that another person doesn't gain access to the device and change your account.
Finally, you can decide to threaten the thief with a message that will pop up on the phone even when locked or you can just send your contact details that will display on the phone; and maybe a good Samaritan saw it for you.
Which ever method you use, you will surely pin down that thief. and if not stolen, just lost, you will find it.
I hope you insure your device just in case the unforeseeable circumstance arises.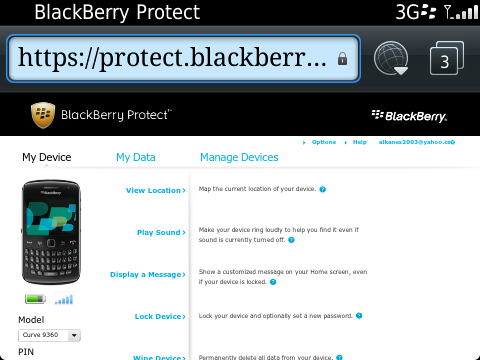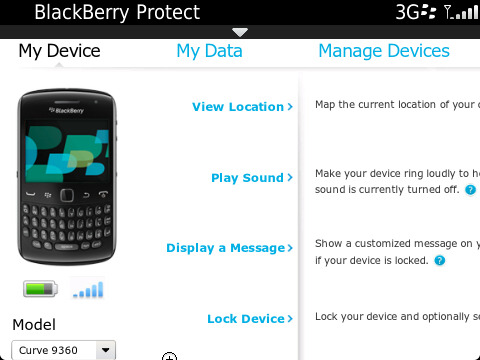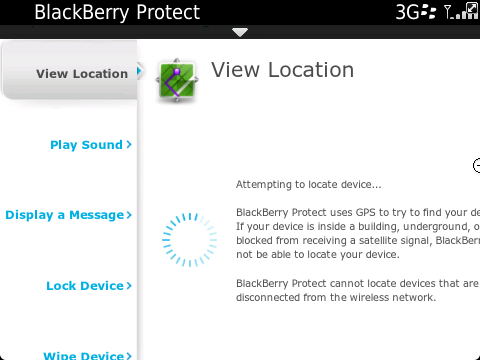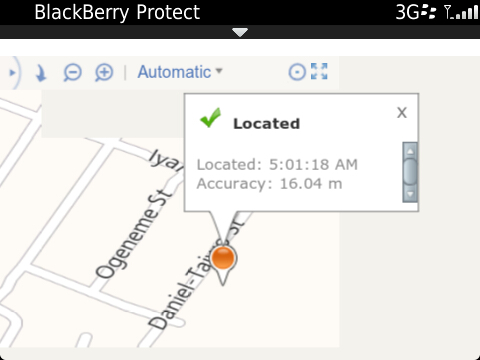 Blackberry protect is quite good but it is not supported on all RIM devices and also do not work if you are on BES. Only works on BIS
-
An Iphone Thief Did The Unbelievable
A thief is a thief but some thieves are of a different mindset. So is the story of a thief that did the unexpected in China earlier today. The iPhone thief took out an iPhone from his victim's (Zou Bin) pocket while sitting together in a taxi. ...
-
Official Android Device Manager To Track Your Phone Now Available
Google have finally released its Android device manager which allows you to track, locate and wipe your phone should the need arise. This device manager is like the Apple's version of Find My iPhone. Before now, Android device owners turn to...
-
Must Have Apps For Blackberry Phones
Though the Blackberry device doesn't have as much apps in the App World compared to Apple App Store and the Google App store, yet there are some great applications that are worthy to be mentioned. It's so annoying that if not all then most RIM...
-
Apps To Track Your Android Devices When Stolen
Recently, i started writing posts on How to track your smartphones if stolen or lost. I have written on Apple devices and Blackberry devices. So it is time to see what apps are out there for you to enable you track your Android device. There are a huge...
-
Tracking Your Apple Device
Purchasing an iPhone is not cheap and not always easy. Some people have to queue up for minutes and hours just to buy their phones while some just pay Fedex to ship it to them. Whichever way you got your device, am sure you worked hard for it and it will...
Nigeria Tech