Nigeria Tech
iOS 6.1 Untethered Jailbreak For All iDevices Finally
Its being like a million years just waiting for the announcement that an untethered jailbreak would be available for all devices.
If not for the delay tactics and games that Apple have been playing in the release of the iOS6.1 officially, there would have been a public release of the tool to jailbreak iOS6.1 untethered on all devices.
Apple on Sunday last week released a copy of iOS6.1 but not publicly even though it carries the look and build of the final version the OS. Perhaps, this was done in the hope that the exploit needed for the untethered jailbreak will leak out and then Apple can patch those exploits.
Well, the Evad3rs team (Pimskeks, Pod2g and Musclenerd) are not foolish as to fall for that kind of trick Apple is trying to pull.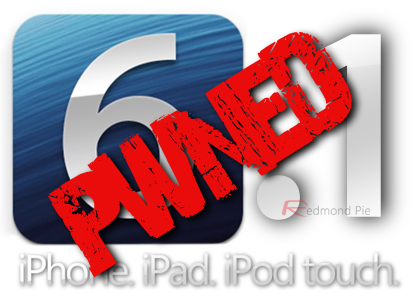 According to the team, iOS6.1 appears to be vulnerable to the exploits they are planning on using to jailbreak untethered all iDevices on iOS6.1.
Also, there is also a hint from Musclenerd that this tool could be released on the Sunday, which is the day for Super Bowl.
Provided, all go as planned, then we should be seeing a tool released by the Evad3rs team capable of jailbreaking iPhone 5 and all other devices running the iOS6.1 software.
Till, then stay alert and don't just update your device carelessly so that you don't end up with bricked device.
-
Apple Patches Evasi0n Untethered Jailbreak Exploit
The usual cat and mouse game between Apple and vast majority of jailbreaker and hackers have started again.Evasi0n was the tool that brought about untethered jailbreak to all iDevices running iOS 6.0 - 6.1.2 for a while and seems as though the cat...
-
How To Jailbreak Iphone 4s Ios 6.1.1 Untethered
The Evad3rs team have been very sturdy with the way upgrades and releases have been made to their Evasi0n tool.Just recently, Apple seeded iOS 6.1.1 to developers. Although @Musclnerd have warned that iDevices users who love their untethered jailbreak...
-
Beware Of These 5 Fake Jailbreak Tools
One of the most anticipated tool is that tool that is supposed to jailbreak the iOS 6.1 untethered on all Apple devices. Contrary to the popular ones we have always had from Chronic Dev-team, this one is coming from the Evad3rs team and the name of the...
-
Release Date For Ios 6.1 Untetherd Jailbreak Tool For All Idevices
Apple has released four betas for the iOS 6.1 and we are awaiting the release of the final and Gold Master version of iOS 6.1 According to the popular hackers (Planetbeing, pod2g, Musclenerd, Pimskeks) working to get untethered jailbreak for iOS 6, substantial...
-
Ios 6, 6.0.1 And 6.1 Beta 2 Jailbreak Status For Idevices
Updated: Is there hope for untethered jailbreak for iOS6, 6.0.1, 6.1 beta 2 on even new devices? Maybe, considering the recent tweet by popular hacker: @p0sixninja as depicted in the twitter images below. With the recent release of iOS 6.1 beta 2 to developers,...
Nigeria Tech