Nigeria Tech
Apple Patches Evasi0n Untethered Jailbreak Exploit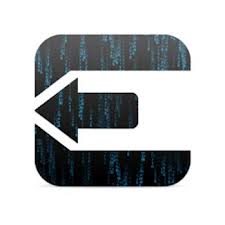 The usual cat and mouse game between Apple and vast majority of jailbreaker and hackers have started again.
Evasi0n was the tool that brought about untethered jailbreak to all iDevices running iOS 6.0 - 6.1.2 for a while and seems as though the cat & mouse game ended. However new reports especially from popular member of the evad3rs team David Wang (p0sixninja) says that those that want to keep their untethered jailbreak should stay away from updating to the upcoming iOS 6.1.3 firmware.
It will interest you to know that Apple already released beta versions of iOS 6.1.3 to developers and its rumored that the untethered jailbreak exploit used by Evasi0n have been partly patched.
According to Wang, if one of the exploits are patched, the jailbreak would not be able to function. Consequently, hackers will have to look out for new vulnerabilities in the firmware to create another untethered jailbreak for all devices concerned.
Although, Wang in one of the interviews with Forbes stated that there are enough exploits already developed to keep iOS 6.x untethered jailbreak alive but it would be smart for those that want an untethered jailbreak to remain on iOS 6.1.2 until the coast is clear and the go is proclaimed by the wonderful hackers out there.
With past occurrences, it is known that no really new updates or features will be seen in iOS 6.1.3 that is so different from iOS 6.1.2. Therefore, I will advise that all folks that want to keep their jailbreak should refrain from updating to iOS 6.1.3 should it go live.
-
Ih8sn0w Confirms Untethered Ios 7.1 Jailbreak
Just recently, @winocm tweeted that he was able to untethered jailbreak his iPhone 4 running Apple's newest iOS 7.1 firmware. In similar fashion, @iH8sn0w announced through hi tweeter account that his iPhone 4S running iOS 7.1 now has untethered jailbreak...
-
How To Jailbreak Iphone 4s Ios 6.1.1 Untethered
The Evad3rs team have been very sturdy with the way upgrades and releases have been made to their Evasi0n tool.Just recently, Apple seeded iOS 6.1.1 to developers. Although @Musclnerd have warned that iDevices users who love their untethered jailbreak...
-
Ios 6.1 Untethered Jailbreak For All Idevices Finally
Its being like a million years just waiting for the announcement that an untethered jailbreak would be available for all devices. If not for the delay tactics and games that Apple have been playing in the release of the iOS6.1 officially, there would...
-
Release Date For Ios 6.1 Untetherd Jailbreak Tool For All Idevices
Apple has released four betas for the iOS 6.1 and we are awaiting the release of the final and Gold Master version of iOS 6.1 According to the popular hackers (Planetbeing, pod2g, Musclenerd, Pimskeks) working to get untethered jailbreak for iOS 6, substantial...
-
Ios 6.0.2 Untethered Jailbreak Now Available On Iphone 5
Popular hacker Planetbeing have brought hope to many with his statement today via reditt saying that he has an untethered iOS 6.0.2 jailbreak running on his iPhone 5. He however insisted that it cannot be released now because of the release of iOS 6.1...
Nigeria Tech