Nigeria Tech
How To Fix Blank App Store Update Page
Many people that recently updated their devices to the new iOS 6.1.3 have been facing numerous problems. One of them is the inability to update applications that needed updates from the App Store.
Usually, when the App Store is launched, updates page should reveal apps that needs to be updated and when you tap on those
apps, the update should begin.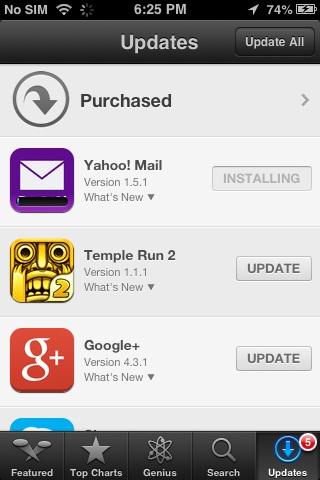 However, what we found was that, when the App Store is lunched, other pages like Featured, Top Charts, Genius and Search page displays information correctly. But when the Updates tab is tapped, it comes up blank.
This issue is not only for iOS 6.1.3 but was also noticed from iOS 6.0 - 6.1.2.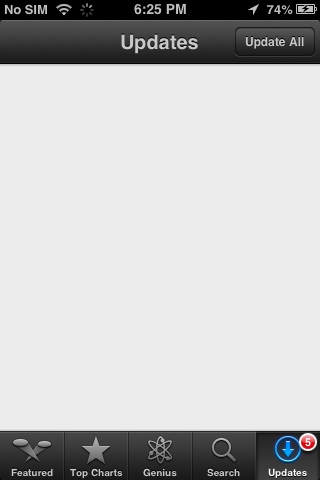 If you found yourself in this situation and yo are not tired of updating your apps through iTunes, please follow the simple guide below to fix this.
Requirements
Procedures
Step 1: On your device home screen, tap on Settings and tap on General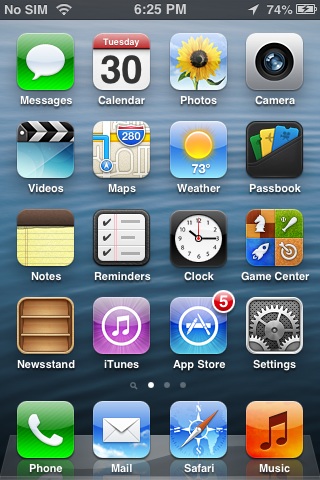 Step 2: tap on International and then tap Language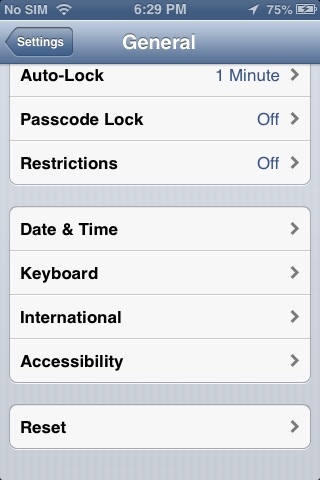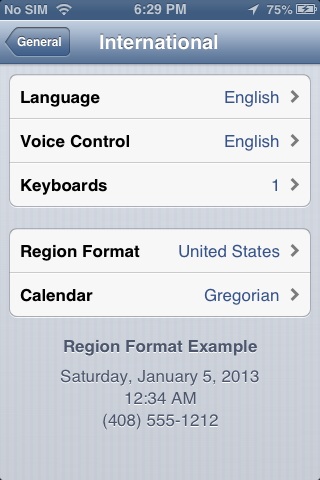 Step 3: Change your currently checked language to another language e.g British English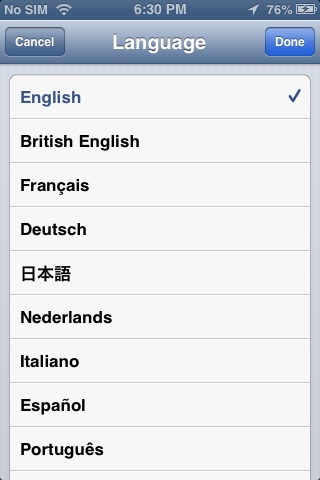 Step 4: After changing, go to App Store, and tap Updates and let it get your updates for you
Step 5: If Updates issue is resolved, you can go back to language and change it back to your preferred language.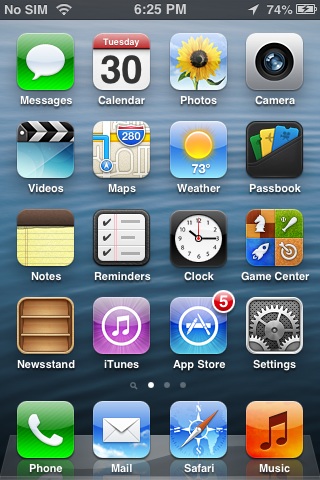 However, if issue was not resolved, follow this next step
Step 6: From device home, tap Settings and click on General
Step 7: Click on Date and Time and click on Set Automatically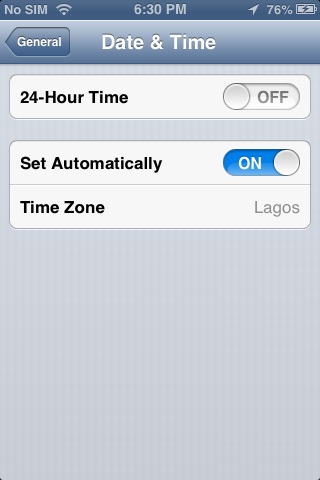 Step 8: Switch time Off and set date one year ahead of current year.
Step 9: Go back to App Store and try Update page again to be sure problem was fixed
Step 10: Go back to Time and Date settings and change Set Automatically to On again
Step 11: Go back to App Store and your updates should show up.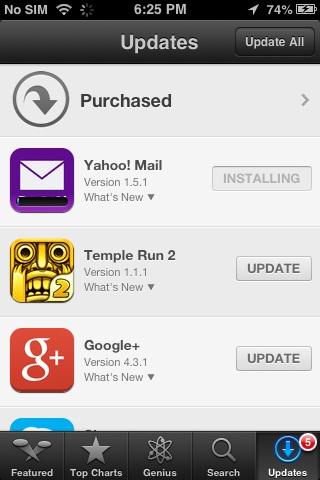 If this solved your problem, drop a comment.
-
How To Download Cracked Apps With Appcake And Vshare
AppCake and vShare are little applications that took the place of installous. We know install0us was that application that most people have on their jailbroken Apple devices to allow them install cracked applications. During its time, Install0us did a...
-
How To Jailbreak Ios 6.1.2 Untethered With Evasi0n 1.4
Apple released iOS 6.1.2 last week to fix some lingering issues experienced by iPhone 4S and to a lesser degree other iPhone users. Although battery drain issue due to excessive Microsoft exchange communication between the Microsoft server and iDevice...
-
Fix Iphone Ios 6.1 Unknown Blank Messages & Failed Sms And Imessage Service
Finally, I fixed this issue of not being able to send and receive SMS, including the blank unknown SMS. Few days after I updated iPhone 4 to iOS 6.1 I noticed some sets of Problems with the device. The problems are: 1. I couldn't send SMS and iMessages....
-
Appsync Now Ios6.1 Compatible And Stable
Since evasi0n jailbreak tool lauinch, it was said not less than 2 million hits have been recorded on Cydia. There are many reasons to jailbreak an iDevice and one of them is to install cracked apps with the help of AppSync. However, AppSync have caused...
-
How To Update/upgrade Your Archos Platinum 53 And 50 To A Newer Version (android 4.4 Kitkat)
Archos 53 Platinum ? an inexpensive Android handset, which aims to attract buyers with its large display is a smartphone made of the most basic glossy plastic you can imagine. Not only that it feels cheap, but it also acts as an ideal magnet for fingerprints....
Nigeria Tech