Nigeria Tech
How To Backup Any Android Smartphone
Backing up of smartphones' data is very important and essential. Anything can happen to our device at any point in time. Seeing how smartphones have become a huge part of us, What can happen to it, you may ask. Well, It could go missing, stolen or just spoiled with no chance of recovering data. When finally you buy another smartphone, you can easily reload and get all your settings and apps back.
This is why backing up of smartphones become very important.
Although Android smartphones offer a way to backup on Google servers, however, what happens when you can access the internet at the point in time? A good way to backup is on the computer.
With the help of an application called Wondershare MobileGo, you would be able to do a lot , even more than just backing or restoring device.
Follow this steps to successfully backup your Android device.
1. Connect your device to your computer and let it install the drivers.
2. Download and install Wondershare MobileGo application on your computer.
3. Launch the application.
4. On your device, go to settings, click on Developers options and check USB debugging.
5. Immediately, your device will show up on the MobileGo page.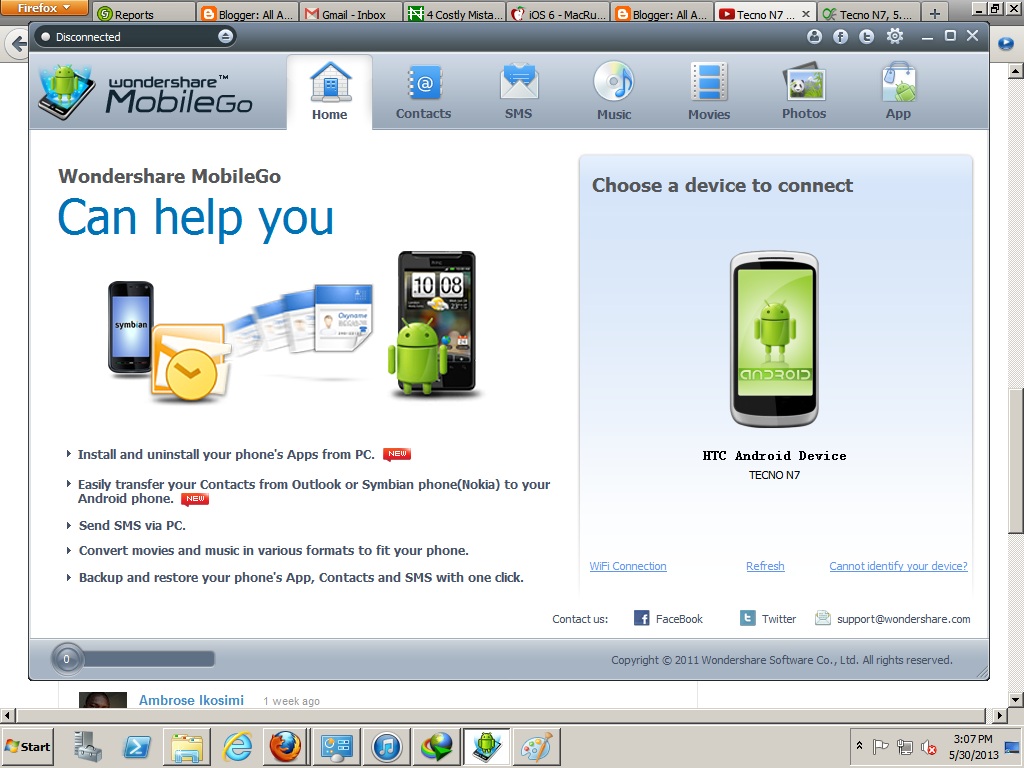 6. select device by clicking on it. This will take you to another screen.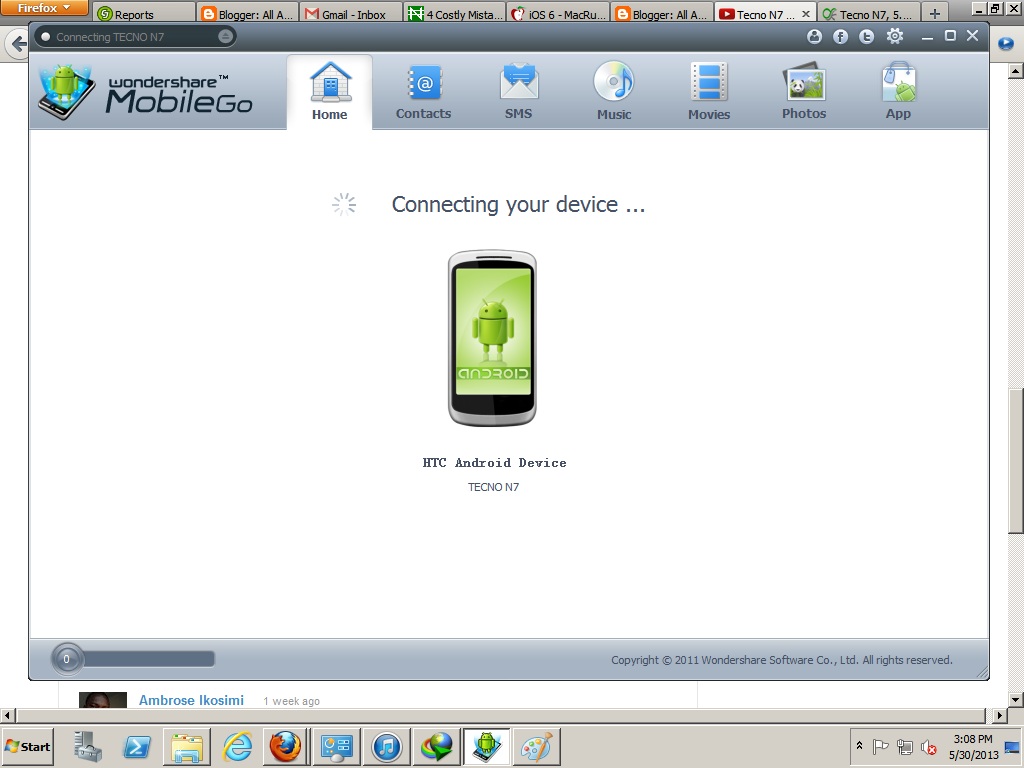 7. Now click on Backup and your data would be successfully backed up on the computer.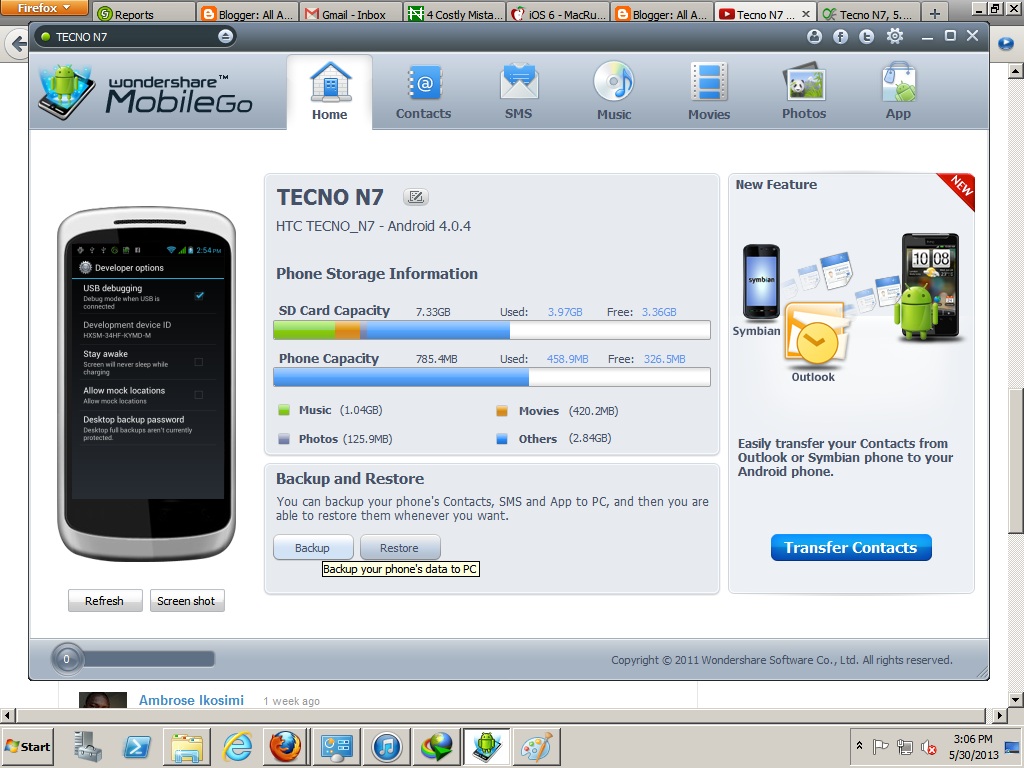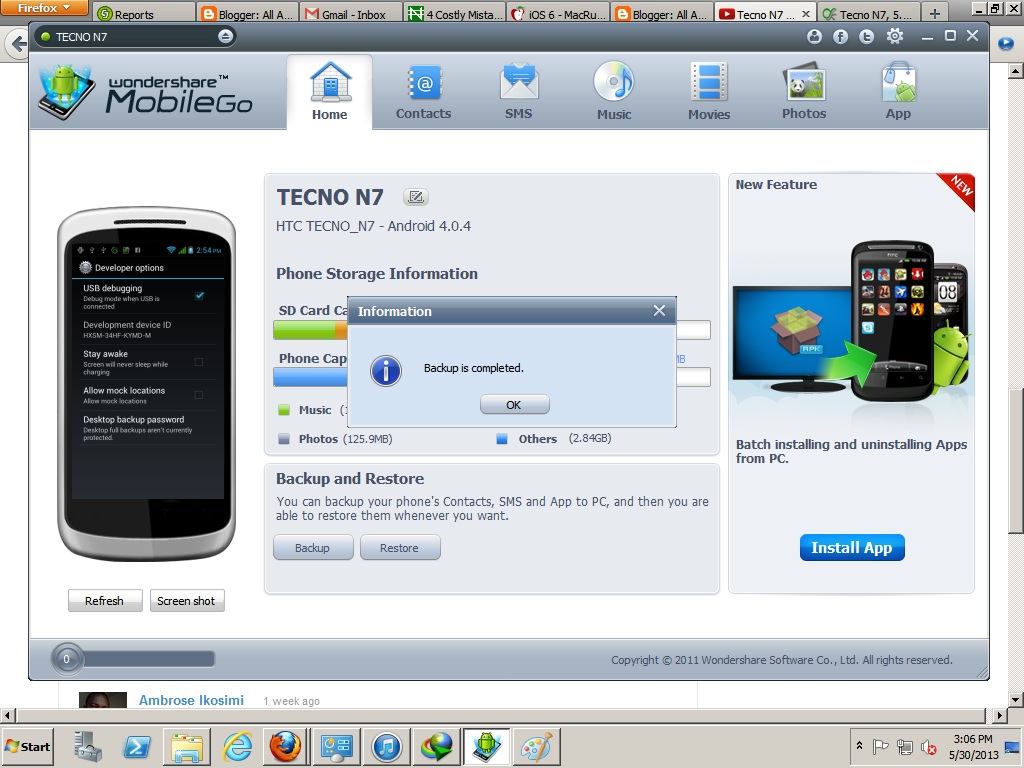 8. Backup would be stored in Wondershare folder located in Documents
.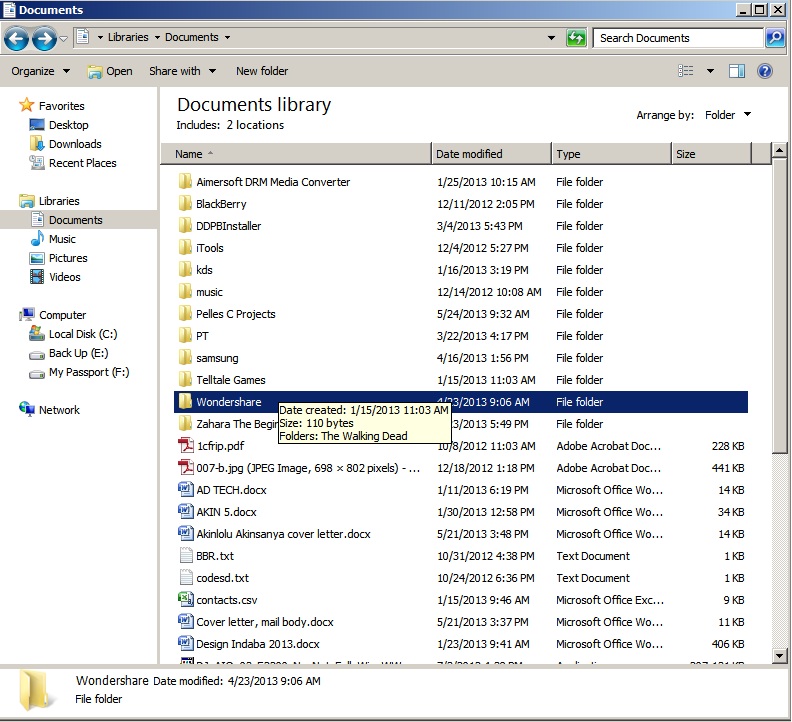 -
How To Make A Stock Rom Of Mediatek Android Phones
Have you ever bricked your MediaTek android phone before and just need to get your hands on a stock ROM for your device type? If yes, then this guide will teach you on how to create a stock ROM for your device if you have a friend that has the same...
-
How To Transfer Your Game Apk + Data From Your Android To Another Android Phone
Recently, I felt a strong urge to play Real Racing 3 game on my Android tab instead on my Infinix Alpha android smartphone. The thing is I don't want to download the 809mb size game on my tab 'cause I don't have that time, so I improvised...
-
Download The Best Ios Managing Software
Wondershare MobileGo Smartphone manager is one the best smartphone managers out there and the one for iOS is particularly outstanding. There are various kinds of smartphone manager out there and for the most part some are poorly designed, some...
-
How To Root Tecno Phantom A (tecno F7)
There are no limit to the possibilities one can achieve on a rooted Android device compared to one that isn't rooted. As you know, Rooting is to Androin as Jailbreak is to iOS. For those that don't know what rooting means, a little definition...
-
Back-up Android Device Without Rooting
A simple and efficient backup tool that allows you to backup your Android device without root with the click of the mouse is called Simple ADB Backup. This tool simply backs up your Android device and requires you to be on Android 4.0 and ADB running...
Nigeria Tech