Nigeria Tech
How To Root Tecno Phantom A (Tecno F7)
There are no limit to the possibilities one can achieve on a rooted Android device compared to one that isn't rooted. As you know, Rooting is to Androin as Jailbreak is to iOS.
For those that don't know what rooting means, a little definition will suffice. Rooting basically means that you install a set of programs on your phone that gives you total control over your device. Total control means that you have the right to install any applications or even delete core applications that you don't want.
Simply put, you have administrative rights over your device, giving you super user access, and of course, you can use DroidVPN to have free unlimited internet.
The guide below shows how you can root Tecno Phantom A also known as Tecno F7 and its super easy to achieve. Don't forget to like us on Facebook.
1. Computer with internet connection
2. PdaNet+ V4.12 zipped file
3. eroot_v1.3.3 zipped file
4. USB to connect your device to the computer
5. Backup your phone data just in case.
6. For some that couldn't get drivers for their Tecno F7, you can install Mobilego
Notes
1. Rooting your phone voids your warranty
2. Anything that happens while rooting your device is on you. You are doing it at your own risk
3. There are softwares to unroot your phone if you don't want the rooting option again.
Procedures
1. Connect your Tecno F7 to the computer
2. Download
PdaNet+ V4.12 and
eroot_v1.3.3 to your desktop and unpack in a folder called Rooting.
3. Install the
PdaNet+ V4.12 as shown in the image below.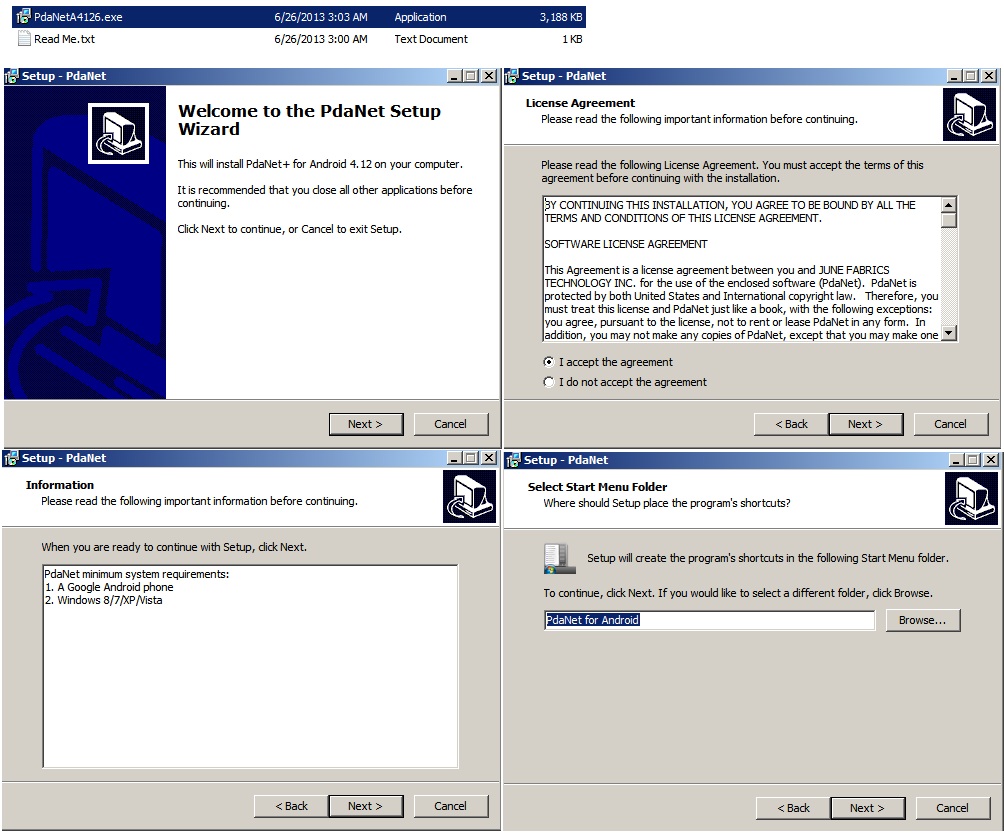 4. If you have already installed the driver of your F7 in the computer before at one time, you can choose No in the dialogue box shown to you otherwise, select Yes.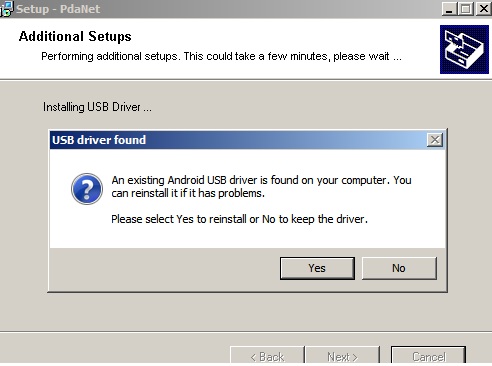 A box would show up asking you to either Skip or Cancel Installation. Leave it and move to the next step
5. Next you need to enable debugging mode on your phone. To do this, go to Settings, scroll to Developer Option, tap on it and then select USB debugging, click OK at the prompt and then exit.
6. Once your device is detected by the computer and its in USB debug mode, a pop-up would show up to install a software from June Fabrics Technology. Click Install and let it finish its installation which would take place on your device too.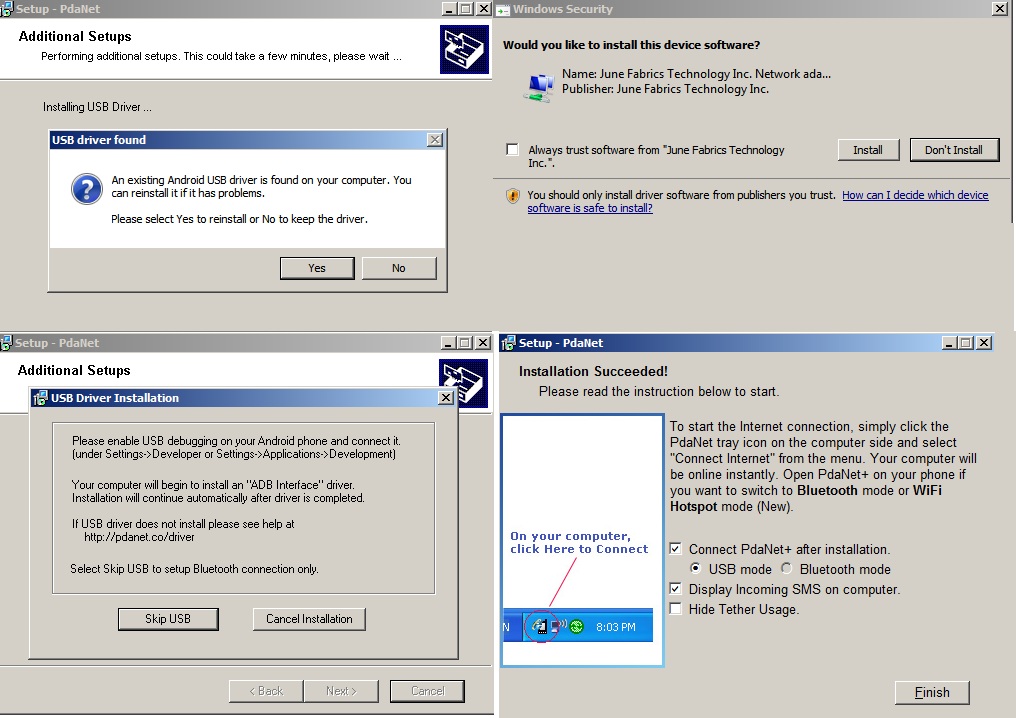 7. Run the eroot you downloaded earlier, it would display in Chinese, don't worry.
8. It would detect your device and then you will see the big bold Root menu. Click on Root and you would be rooted in no time.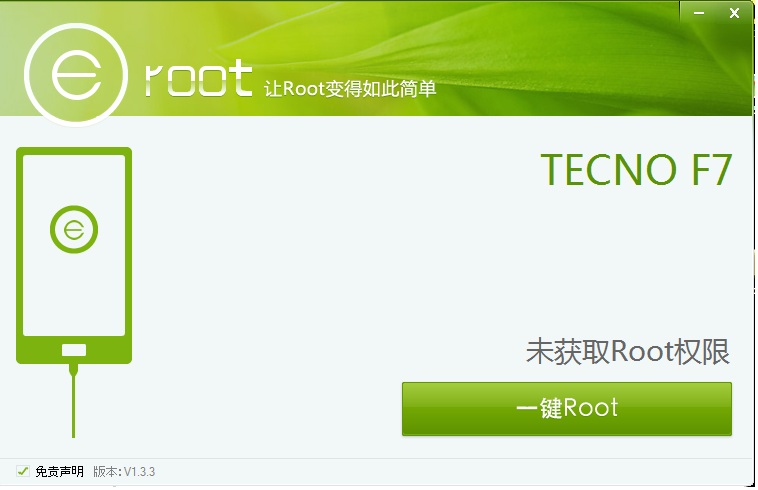 9. Disconnect the USB connection,now locate you Phone menu, You will be able to Find a New Application Installed on your Phone with name ?Superuser'.
10. Reboot your Tecno F7 and you will be good to go with a rooted Tecno Phantom A smartphone.
Guys, I hope you find this information useful. I have tried it and my Tecno F7 is rooted. Give it a try and enjoy the limitless possibilities of rooting.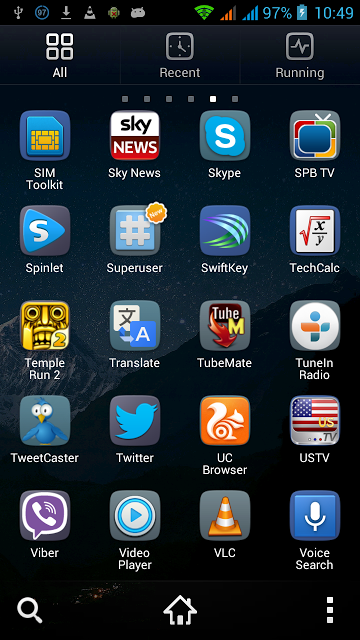 Don't forget to share your success stories for others to read and learn from your mistakes if you had one.
Also, give full info if its not working for you. Don't just say "its not working". Give details.
Follow us on Twitter and Like us on Facebook for prompt and up to date info
-
How To Root Infinix Zero 2 With One Click
I know a lot of Android users can not do without rooting their devices. One of the reason to root is to have full access to the device settings. The tutorial below will help you root your Infinix Zero 2 aka 509 without any issues. Please before...
-
One Click Process To Rooting Samsung Galaxy Note 3
There are various apps and software to root various kinds of Android devices out there and most are basically ''one click'' kind of rooting software. Recently, we wrote about VROOT which has worked in rooting a lot of android devices,...
-
How To Root Any Android Device With Vroot
In a not-so-long time ago, rooting an android device was quite a very messy and tedious process. However, in recent times, rooting an Android device especially one running 4.0+ has been a piece of cake for majority of the android devices. VROOT seek to...
-
How To Root Tecno Q1 And M3
For someone, owning an android device without it being rooted is a sin. This rooting is easy for some devices and hard on others. Well, if you are a owner of a Tecno Q1 or M3, this rooting procedure should be easy for you. All you need is follow the steps...
-
How To Root All Android Smartphone With Kingroot / Root Without Computer
Rooting of smartphone is simple and easy, especially with the recent apps found on Google Play Store that are just a one click rooting process. With these apps many people still found it difficult to root their smartphone, may be they don?t follow the...
Nigeria Tech