Nigeria Tech
Don't Update To iOS 7 Blindly: Consider This Before You Do
In matter of hours (10am Cupertino time), Apple will publicly release iOS 7 into the wild for the whole Apple fans in the world to download.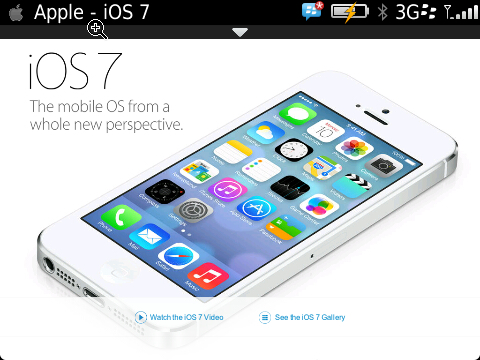 Of course there are some folks that really want to get their hands on this new firmware and try out to see for themselves while some already know what it looks like and don't want to be a part of Ive's colour book.
What is most important is that, just like any other new Apple firmware, updating your device to it may leave behind unpleasant situations.
Therefore, Its important you consider the following before you update to iOS 7
1. Updating to iOS 7 will erase your device if you didn't back up you contacts and all other stuffs
2. Updating your device to iOS 7 will change your device's baseband. Consequently, if you rely on Gevey unlock especially iPhone 4 folks, you won't be able to unlock your phone's network. Therefore make sure you device is factory unlocked before you jailbreak or you have authorised SIM card.
3. For those with jailbroken devices and want to maintain that jailbreak state, updating your device to iOS 7 will wipe your device along with the jailbreak. You will lose your jailbreak.
4. Finally, there is no jailbreak for iOS 7 and we don't know how possible is it to downgrade once Apple releases iOS 7 today.
So, before you do your upgrade, make sure you have a factory unlocked iPhone that do not require Gevey to unlock and make sure that you do not depend on some apps gotten via Cydia.
-
Ios8 Jailbreak Warnings And Status
With Apple set to officially release iOS 8 to the world come September 19th 2014 alongside the new iPhone 6 and iPhone 6 plus, one can only imagine how many iPhone users would gladly and maybe blindly update to the latest iOS 8 firmware. We say blindly...
-
Upgrading And Jailbreaking Ios 7. 1
Apple have released its latest iteration of the iOS firmware, iOS 7.1, to the public after much testing of the betas. iOS 7.1 have been seen as a more stable and faster firmware than iOS 7.0 and this was in part why it is noticed that iOS 7.1 run more...
-
How To Update To Ios 7 And Jailbreak It Untethered
iOS 7 for all supported Apple devices have been available for sometime now however not everyone has updated their compatible devices to this latest iOS version. This can be partly due to the drastic makeover that iOS 7 brings doing away with the skeuomorphism...
-
Important Terms You Should Know Before Buying Apple Devices
At a time in the history of telephone, you only use the device to make and receive calls. As technology advances, phones can not only make & receive calls but also had the capacity to send and receive messages. I remember Nokia 3310 being one of those...
-
How To Use Gevey Sim
Gevey sim can now unlock iOS 6, 6.0.1 for iPhone 4S. So many people with an iPhone depend on an unlock solution. There are many unlock methods for iPhone users. One is software unlock, another is hardware unlock and the final unlock is factory unlock....
Nigeria Tech