Nigeria Tech
How To Update To iOS 7 and Jailbreak It Untethered
iOS 7 for all supported Apple devices have been available for sometime now however not everyone has updated their compatible devices to this latest iOS version.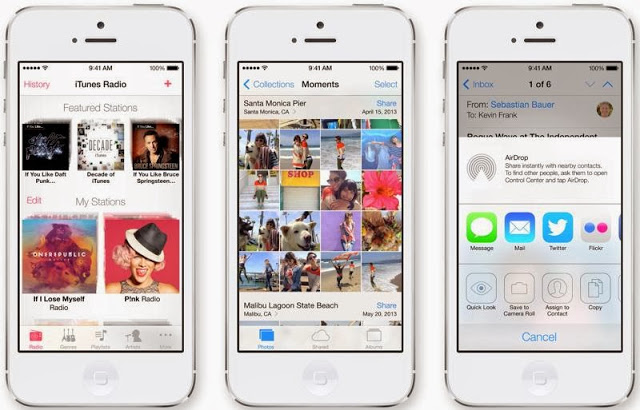 This can be partly due to the drastic makeover that iOS 7 brings doing away with the skeuomorphism found in iOS since its inception that so many people have come to love or partly due to the fact that there is no untethered jailbreak for iOS 7 until now.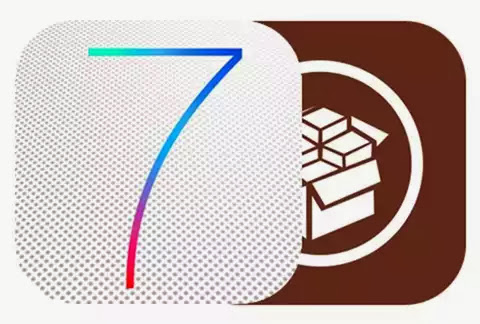 If you fall into the category of those that haven't updated to iOS 7 due to non availability of untethered jailbreak, then it's time for you to upgrade because there's now a stable working jailbreak for iOS 7 and we shall be guiding you through the process after the break.
Note
1. If you depend on Gevey unlock solution, this process won't make Gevey work for you as your baseband would be updated. Therefore, you should stay away from this update until there is a way to preserve baseband while updating to iOS 7.
Needed Items To Upgrade To iOS 7
1. iOS 7 compatible Apple device (iPhone 4 and above, iPad 2 and above, iPod 5G and above, iPad mini 1&2)
2. Mac or Windows Computer
4. 30mins max depending on your PC and connection speed.
5. iTunes 11 installed on your PC
Procedure
1. Download the iOS 7 firmware from here. It's advised that you shouldn't download or upgrade your device using the OTA option as it would cause problem when it's time to jailbreak. If you already have iOS 7 running on your device and just want to jailbreak you need to be sure that you got to iOS 7 through iTunes and not through OTA update.
2. After download is complete, connect your device to the computer and then launch iTunes.
3. Let iTunes detect your device, click on it at the top right corner of the iTunes window and do a full backup of your iDevice. Also, you can do a backup of your blobs using iFaith in case you have plans to downgrade back to earlier iOS version if you don't like the iOS 7 on your device.
4. After the backups are complete, press and hold down Shift on your Keyboard while you click on Restore at the iPhone summary page, this should pop up another box.
5. Navigate to where you downloaded your iOS firmware earlier and select the iOS 7 IPSW.
6. iTunes would identify the firmware and begin restoring your device to iOS 7.
7. Once completed, you can setup your device for use and then we can go to the jailbreak section.
To jailbreak iOS 7 untethered, just follow the guide in the link below and you would see the quick steps to jailbreaking your iOS 7 untethered.
http://phonegist.blogspot.com/2013/12/how-to-jailbreak-ios-7-with-evasi0n7.html?m=1
At the end of the jailbreak process you should see a Cydia icon on your home screen.
Like our Facebook page and follow us on Twitter for more Apple iDevices news and tutorials.
-
How To Jailbreak Your Apple Device On Ios 8 Quickly
The Pangu team have today released a new version of the Pangu Untethered Jailbreak tool. Today's release brings the Pangu tool to v1.2 and only still available for Windows PC, although you can still jailbreak if you are on a Mac computer. To jailbreak...
-
How To Jailbreak Ios 7 With Evasi0n7 Tool
Updated: Finally, the wait is over, the victory is won, iOS 7 have gotten a stable untethered jailbreak that is ready for the public to use. The guys behind the jailbreak are the famous guys who together formed the evad3rs team. The same guys...
-
How To Update To Ios 6.1.3 And Unlock With Gevey Sim
As you all know already, iOS 6.1.3 is the most recent firmware for all iOS 6 compatible devices except for iPhone 5 which has iOS 6.1.4 as the most recent firmware. As of the time of this writing Apple is still signing iOS 6.1.3 and 6.1.4. It...
-
How To Downgrade Ios 6.1.3 To Ios 6.1 Or 6.1.2
For so many people who have upgraded their devices to the latest iOS 6.1.3 and have lost their untethered jailbreak in the process, this tutorial is to help you downgrade back to iOS 6.1.2 or any iOS 6.x This tutorial is only supported for iPhone...
-
How To Jailbreak Ios 6.1.2 Untethered With Evasi0n 1.4
Apple released iOS 6.1.2 last week to fix some lingering issues experienced by iPhone 4S and to a lesser degree other iPhone users. Although battery drain issue due to excessive Microsoft exchange communication between the Microsoft server and iDevice...
Nigeria Tech