Nigeria Tech
BBM FOR ANDROID SUFFERS A MAJOR SETBACK
This post is quite long overdue to put you guys in the know on what is happening with BBM for Android which should have dropped to Google Play Store since 12noon Nigerian time.
However allegedly due to some issues with the Android version which includes server problems, fake BBM names and apks surfacing on the Google Play Store, the BBM for Android suffered a major set back.
It would be important to note that the iPhone version of the same app is already making its way into all Apple App Store world wide. It was first seen in Apple App World Australia and then move to other countries App Store and its already available in India. Apparently in no time, it should be released worldwide by tomorrow Nigerian time.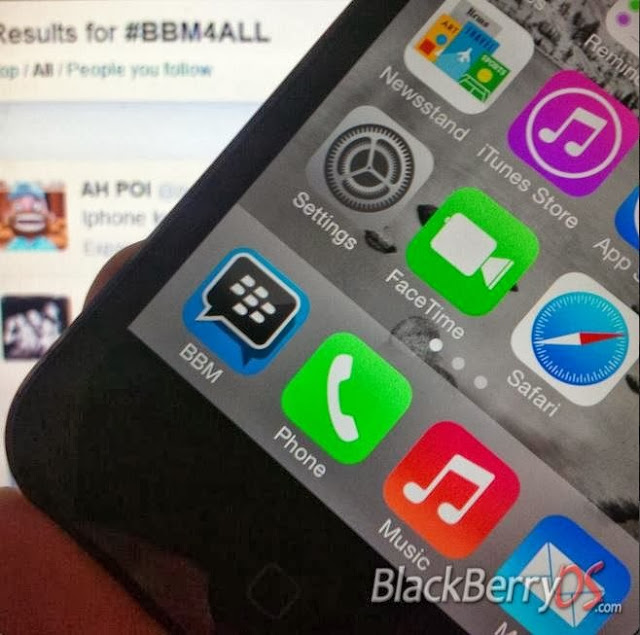 Still, no sign of the Android version of BBM...whew! Even the leaked version is having a hard time displaying PINS and logging in people. This may be due to server overload.
Anyway, you guys should hang in there, surely it will make its way to Google Play store for download and as always will be on the lookout and notify you guys when it finally hit the Play Store. The Original BBM app for Android will arry the BlackBerry Limited tag underneath the app so that you won't confuse it with the fakes.
If you are an iPhone user, please download your BBM for iPhone here
Like our Facebook Page and Follow on Twitter for timely smartphone information and news
-
Download The New Google Play Store 4.8.19 Apk Now
A new Google Play Store apk with version number 4.8.19 was just recently released with a number of updates. One of the update is the PayPal support when making purchases. Also, slight UI changes have been made to the Play Store app to give it a more polished...
-
Blackberry: This Rumor Of Google Play App Store Is False
The rumor that BlackBerry was about to put Google Play Store on their new BlackBerry 10.2.1 OS was huge and it obviously got to BlackBerry which eventually prompt them to give a respond to the guys at N4BB when asked concerning the issue. Guys from N4BB...
-
New Youtube Update Supports Multitasking
YouTube recently updated their app for both Android and iOS to versions 5.0 and 2.0 respectively. This new update brings a new very important feature to the table. This new feature allows one to watch a video and in the process search for another...
-
Apple App Store Offers More Useful Apps Than Google Play Store Apps
Apple App Store offers more useful apps Than Google Play Store and the reason isn't far fetched. While we live in an age where software and applications have become more relevant than ever, any smartphone maker that do not have a huge application...
-
How To Browse With The New Simple Android Server On Your Smartphone ? Mtn Bblite 5gb Plan
It has been a while now that the Simple Server connection has been given many people a difficult time to browse and surf the net on their android smartphone, although the connection is still well going on PC. The reason for this is that the Simple Server...
Nigeria Tech