Nigeria Tech
9 Million iPhone 5S/5C Sold Within 3 Days
When it comes to new Apple products, massive sales are always recorded during for first week of release of these new products so its usually expected that sales will go above the charts.. However with the launch of iPhone 5S/5C last week, sales didn't just go above charts, it entered a new chart of its own.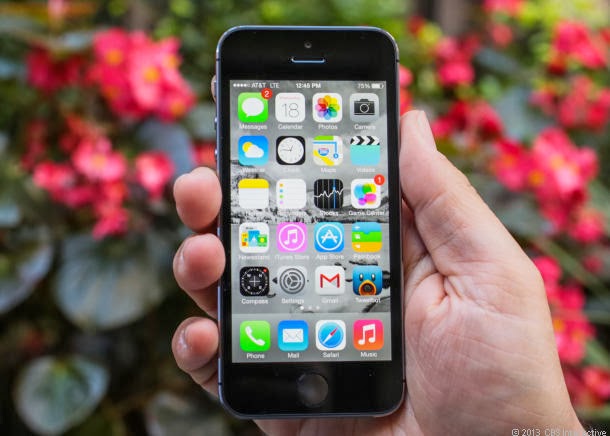 iPhone 4 when it was launched sold out 4 million within 3 days of launch, iPhone 5 sold out 5 million during the first 3 days of launch but the iPhone 5S/5C sold out a massive 9 million devices.
This figure is just outstanding compared to other iPhone releases.
Not only was the selling of iPhone 5s/5c outstanding but also was the download of iOS 7 into supported devices. According to Apple, more than 200 million iOS 7 downloads were recorded within the days iOS 7 was released publicly to the world.
In the words of Tim Cook,
?This is our best iPhone launch yet?more than nine million new iPhones sold?a new record for first weekend sales,? said Tim Cook, Apple?s CEO. ?The demand for the new iPhones has been incredible, and while we?ve sold out of our initial supply of iPhone 5s, stores continue to receive new iPhone shipments regularly. We appreciate everyone?s patience and are working hard to build enough new iPhones for everyone.?
This means that no matter what people might think of Apple devices, the demands are always unexpectedly high.
Like our Facebook page and follow on Twitter
-
Leading Smartphone Company In Nigeria Chart
When it comes to the sales of smartphones in Africa, Nigeria is one of those countries to be reckoned with. In fact it is reported that global smartphone shipments places Nigeria and other emerging markets as leaders in the sub-sector, accounting for...
-
Line Of Apple Fans Ahead Of Iphone 6 Release
Whenever the iPhone is to be released it's usually accompanied by a lot of razzmatazz. One of such razzmatazz is that people start queuing to be amongst the first to have the newly released iPhone. The iPhone 6 is no exception and today we...
-
Samsung Note 3 Hits 10 Million Sales In 2 Months
Samsung devices are always selling in numbers but the Samsung Galaxy Note 3 has broken records. Samsung Note 3 which was released 2 months ago has sold about 10 million pieces in just its 2 months of release even surpassing that of Galaxy Note 2 which...
-
Blackberry Sacks More Than Half Its Us Sales Employees
A new report in a small statement to the WSJ by the BlackBerry spokesperson confirmed that BlackBerry sacked more than half its US sales force. According to the report, which originated from CantechLetter, says that the job cut was attributed to the...
-
Apple Will Stop Iphone 5 Production And Retailing For Iphone 5s
We are nearer to the launch of Apple iPhone 5S and 5C which have been slated for September 10th. As we wait earnestly to see what exactly the fruit company packs into this new iteration of iPhone, new information have surfaced suggesting that Apple would...
Nigeria Tech