Nigeria Tech
Tecno P5 Now Available: Specifications
The much anticipated Tecno P5 smartphone have finally being released. Of course, the "5" designated Tecno devices are medium end phones for those with low budget it's expected to have medium to basic features and specifications and this is usually revealed in the pricing.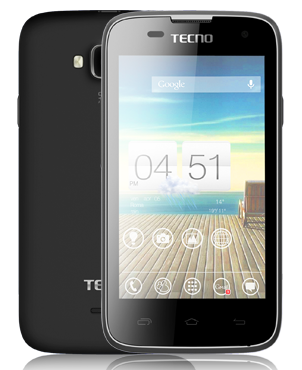 Tecno P5 specifications are as follows:
It's a dual SIM phone with SIM 1 supporting 3G/2G networks while the SIM 2 only support 2G networks just like other dual SIM Tecno devices.
It's capable of using a 3.75G network to transfer data when surfing the Web. This should appeal to Internet surfers.
Operating System
The P5 is shipped with Android Jelly Bean 4.2.2. This means that a lot of apps are to work on this device.
Processor and RAM
Tecno P5 is a Mediatek MT6572E dual core smartphone that clocks at 1.3GHz and embedded GPU. Also, the RAM is 512mb. This means that you can't afford to run too many apps all at the same time. However, with dual core processor, it should behave just fine.
Camera is essential in any smart phone and Tecno P5 didn't disappoint us. It comes with 5mp back camera with flash capable of churning out up to 2560 x 1929 pixel and 2mp front camera for those Skype video calls.
Internal Memory and MicroSD
This device is equipped with 4GB internal memory and an extra Memory card slot that supports up to 32GB for extra space.
Screen And Resolution
Tecno P5 is a 4 inch display smartphone with touch capacitive touchscreen having 256,000 colours. So for those in need of a budget device with fairly big screen, the P5 shouldn't be hard to pick.
Also, screen resolution is 480 x 800. Which means you get a fairly good display.
Connectivity and Battery
Tecno P5 comes with a WiFi 802.11 b/g/n chip with WiFi hotspot, Bluetooth 3.0 and micro USB 2.0 for connecting to PC and charging the battery. Also GPS capability is mounted on this device so that you can always use it for accurate direction status when using your maps for location or location dependent apps.
All these specifications on this phone is been powered by a battery power of 1800mAh that gives up to 288hrs of standby time and up to 8hrs 30mins of talk time.
Sensors
Am sure we all know the usual suspects in this department. Accelerometer, Proximity, compass and ambient light sensors are present in this device.
Miscellaneous features
In this area, the likes of FM Radio, SNS, MMS, email, push email, document viewer, voice memo, image viewer Google Search, Facebook Gmail, YouTube, calendar and Google talk are well represented.
Price
Since this device is for those with low budget in the first place, then the price is expected to be budget friendly.
Well of course it is as it's retailing for N15,000 from Divine Anyi Communications computer Village Ikeja. Call 08060791362
Verdict
Should you buy this device? Well, yes you can if money is a problem and you are not a serious HD gamer like that. The only problem a lot of people would have with it is the RAM. Though most high definition games will play fine if it's not RAM siphoning game.
Real Pictures and hands-on review will be placed here shortly with more spec updates.
Like our Facebook page and follow us on Twitter for more news and guides
-
New Tecno L7 Specifications And Price
Tecno - Mobile have released yet another smartphone that is expected to cater to those that don't want to spend money on a high end smartphone but don't want a low end smartphone neither. Hence, the smartphone Tecno L7 serves just that purpose....
-
Tecno F6 Specifications And Price Tag (images)
Word of Tecno F6 smartphone which one can refer to as a low budget smart phone had been circling the Internet lately with respect to the Nigerian smartphone market. Finally, today we were able to lay our hands on one in other to put the rumors and...
-
New Tecno Phantom Pad Ii Specifications And Price
Finally, Tecno have released the Tecno Phantom pad II aka Tecno G9. This is now the elder brother to the Phantom Pad P9 that was released in December last year. For the purpose of clarity, we shall refer to this new Tecno phantom pad II as Tecno...
-
Tecno S3 Specifications, Price And Opinion
Sometimes as a blogger you feel a little restraint in writing about a particular kind of phone especially if it disappoints. Tecno S3 was released recently and has you may have guessed, its a low end smartphone with the usual specifications that...
-
Tecno M3 Specifications And Features
Tecno is making the news again after a slight break. This time around Tecno have released a low-end smartphone called Tecno M3 for those that are on a tight budget. This phone comes with 8GB internal memory card, USB adapter & charger, earphone...
Nigeria Tech