Nigeria Tech
Samsung Unveils Curved Galaxy Smartphone (IMAGES)
For a while now, Samsung as been about innovation and today one of the innovative products was unveiled. Samsung have unveiled the world's first curved screen display with outstanding features.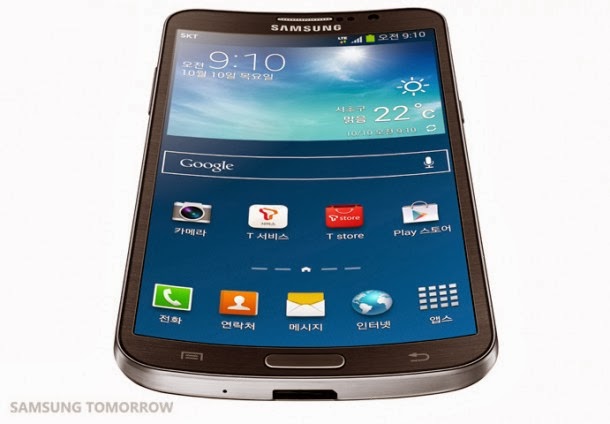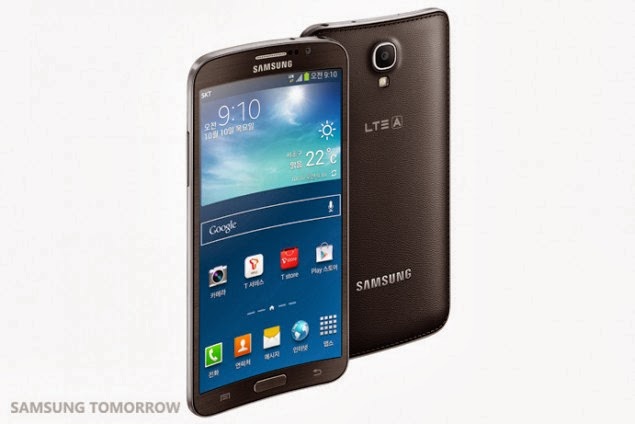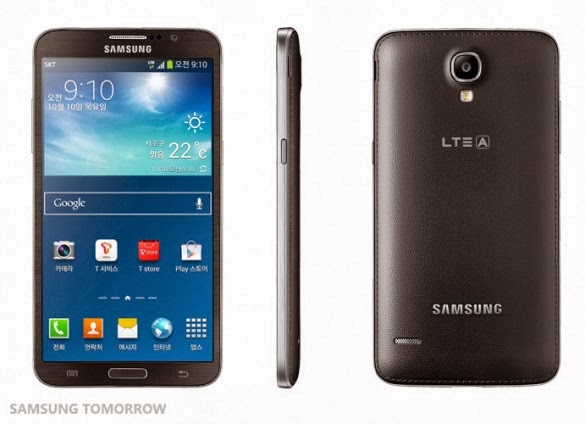 This smartphone would only be available in Korea for now but may find its way to other regions later. Samsung Galaxy Round comes in only one colour; Luxury Brown

The specifications of the smartphone known as Samsung Galaxy Round is as follows:
LTE 150/50M bps network connectivity

MSM 8974 (Quad Krait 2.3 GHz) processor

5.7? Full HD Super Flexible AMOLED display

32 GB + microSD (up to 64GB)

3GB RAM

13 MP AF w/Flash rear-facing camera and 2MP front camera

Camera Mode: Drama Shot, Sound & Shot, Animated Photo, Eraser, Best Photo, Best Face, Beauty Face, HDR (High Dynamic Range), Panorama, Sports, Golf, Surround shot, Live effect

Android 4.3 (Jelly Bean)

Wi-Fi a/b/g/n/ac, WiFi Direct, BT 4.0 (BLE), USB 3.0, GPS+GLONASS, NFC

Group Play: Share Music, Share Picture, Share Video, Share Document, Play Games

Story Album, S Translator

Samsung Smart Scroll, Samsung Smart Pause, Air Gesture, Air View

Samsung Apps, Samsung Hub, ChatON (Voice/Video Call, Share screen, 3-way calling), Samsung WatchON

S Voice? Hands Free, S Health

Samsung Adapt Display, Samsung Adapt Sound

Auto adjust touch sensitivity (Glove friendly)

Samsung Link, Screen Mirroring

Safety Assistance, Samsung KNOX

2,800mAh battery
Do you think this is a wonderful design for smartphones? Drop your comments and let us know your thoughts.
Like us on Facebook and Follow on Twitter for more smartphone info and news.
-
Samsung Galaxy J Unveiled Globally
Samsung have recently unveiled Samsung Galaxy J globally. Initially, it was unveiled in selected countries like Japan, Korea etc but now, it was announced globally. Samsung Galaxy J is expected to launch in 2014 in various countries with tentative price...
-
Samsung Unveils Plans For 2014
Samsung is one of the biggest smartphone producing companies out there, with plethora amount of both smartphones and tablets in their kitty. Although, most of Samsung devices have always been seen as a copy of Apple designs or some other smartphone...
-
New Press Image Of Samsung Galaxy Tab 3 7.0
New image of Samsung Galaxy tab 3 7.0 in blue have surfaced online. This new image shown below is that of Samsung Galaxy tab 3 7.0 in blue and was leaked by @evleaks who usually show images of unreleased products. Earlier this year, April to be precised,...
-
Samsung Galaxy S6 And Galaxy S6 Edge - Specifications And Features
Reinventing boundaries and redefining the word innovation, the Samsung Galaxy S6 and S6 Edge are an improvement on the previous S series. They are super sleek and elegant in every sense of the word. Instead of the regular plastic back, the devices have...
-
Samsung Galaxy A3, A5, E5, E7, Specs, Features And Price In Nigeria
India has become the first country in the world to get Galaxy E5 and E7, when the two smartphones was launched there 2 days ago (January 6, 2015) by Samsung. The company also unveiled its metal-bodied Galaxy A3 and A5 mid-range smartphones in India....
Nigeria Tech